Naples: So it's settled, Stadio Diego Armando Maradona?
source: StadiumDB.com [MK]; author: michał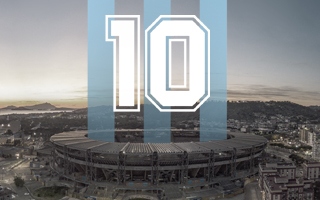 It was barely a few hours between sad news of the legend's passing and mayor of Naples announcing the decision. It was already supported by numerous officials by then, with SSC Napoli president topping the list.
We've been there so many times: an icon passes away and the idea of naming a stadium after them immediately surfaces. But it's unlikely we've ever seen the process being confirmed as fast. That said, this time it was Diego Armando Maradona...
The sad news of his death broke late in the afternoon on Wednesday (CET) and immediately appeals began to name Stadio San Paolo in Naples after him. An online petition on Change.org didn't even gain momentum, though. Within hours the goal seems to have been reached.
It was just two hours after his passing when mayor Luigi de Magistris first tweeted "Let's name Stadio San Paolo after Diego Armando Maradona!" Almost simultanously the city council member for sports Ciro Borriello was speaking to Radio Kiss Kiss and mentioned that such step would likely be taken. SSC Napoli president Aurelio de Laurentiis quickly confirmed the club would support the renaming.
In the evening mayor De Magistris was speaking to La7 TV station and confirmed the decision had been made. "We decreed mourning and we decided to name the San Paolo stadium after Diego Armando Maradona."
During the same TV appearance De Magistris asked not to rush to judgement on the citizens of Naples, who flooded the streets despite ongoing pandemic. Neapolitans were gathering in the famous Spanish Quarters, where murals of the legendary players are located.
They also saw the floodlights of Stadio San Paolo and began gathering there. The lighting was turned on for the night, as ordered by the city hall. "It may be a red zone but how can you condemn these people, Naples cannot be judged except for Maradona's ability to unite all Neapolitans. He was able to unite us all. I'm close to the stadium, the lights will remain on in such a dark moment in our country and in the whole world." the mayor explained for La7.
Diego Armando Maradona played 188 times for Napoli, which makes up roughly 40% of his senior career. He was regarded as one of the locals, despite having been Argentinian.
However, we should also remember that the Golden Boy had begun his professional career at Argentinos Juniors back and had scored 116 goals for the Buenos Aires side, more than for any other team. It's thus no surprise that in 2004 the stadium he debuted at back in 1976 was renamed as Estadio Diego Armando Maradona back in 2004, much to the joy of Maradona himself. It now seems the icon will have at least two stadia bearing his name.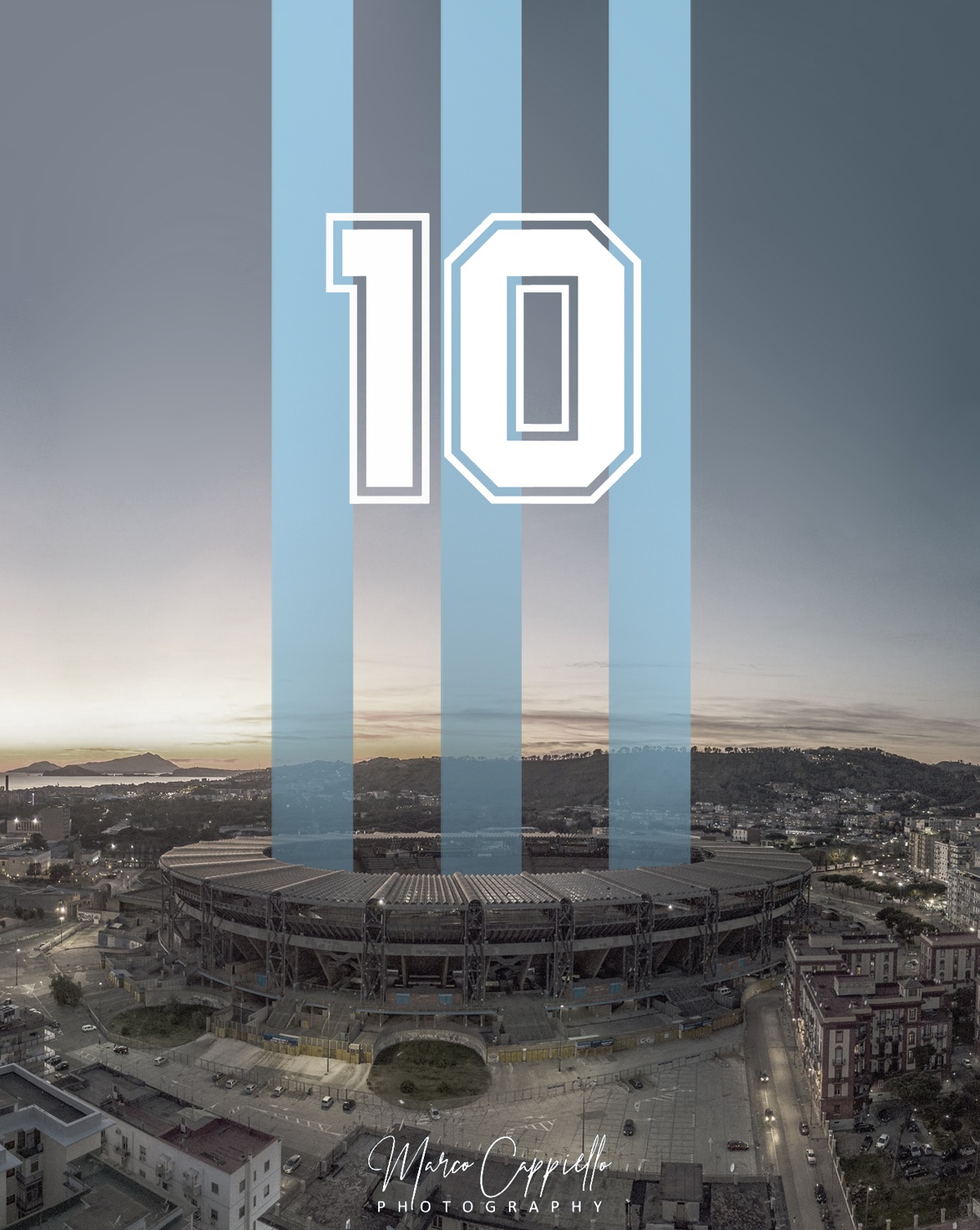 We'd like to thank Marco Cappiello Photography for immediate help by allowing us to use this great photo for the creation of this graphic.