Catching up on the best and most entertaining games?
source: StadiumDB.com; author: michał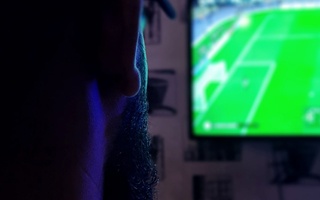 With fans in some countries forced out of stadiums and others seeing their first games in months, the football world has hardly ever been more turbulent. But with all governing bodies agreeing that football should still be played, activities like betting are going on as they used to.
It's not even a year of the pandemic and yet football as usual seems to be a distant memory. Fans in England were never allowed back into stadiums. Those in Central Europe have often returned, like in Poland, only to be forced out again in recent weeks, as confirmed COVID-19 cases soar across the globe. One the other end of the spectrum we see stadia reopening in Mexico and New Zealand once more being nearly free of infections.
And though strict lockdowns aren't implmented to the extent known from early months of 2020, many people are forced to shelter at home, be it out of necessity or caution. It's funny how we always talk about wanting to be home more, but once we're home, we never know what to do. Perhaps it has something to do with the fact, that there are way too many options, so where to we even begin? Well, since the pandemic seems to have no plans of leaving anytime soon, we might as well get adjusted at home.
What do you like to do, but never seem to have time for? A lot of people like football and other sports, but with a busy schedule there's not much time for that. Many people are working from home now, and even though we still have jobs to maintain, you should be able to have some more free time, since you are already home. Football is still being played, after all, even if in mostly empty stadia. With no chance of watching them from the stands, options for interaction are scarce. How about watching a decent game, and placing a bet on your favorite team? Most sports-loving people enjoy this from time to time, so why not give it a chance?
Find a trustworthy betting site, before placing a bet
You can find tons of different betting sites if you search for it, but are they really trustworthy? If you want to place a bet you need to know that the site is reliable. Try https://betting.com/, and you will be truly impressed. Not only by the level of trustworthiness, but also by the many other options on the site. You can learn multiple tips and tricks on how to place the best bets, and you can find odds comparisons, which will also help you.
Read all about constructions of the stadiums
Even though soccer and other sports are fun to watch, at some point you may need a break and do something else. If you aren't careful, you will go back into restless mode again. Nobody wants that, which is why you need to figure out what else to do at home. Lucky for you, you are not alone, which means that other people have made lists of ideas about what to do with the extra time.
During this scary pandemic, it can be nice to keep your mind a little occupied. You can find a list of activities right here. When there are no good games on, but you have a craving for soccer, you are still able to read about it and perhaps learn something new. Here on our site we like to inform you about existing stadiums, their construction and so much more, that you may not even be aware of yet. The history behind several stadiums is truly amazing and you can learn all about it by browsing through our website. Enjoy some good reading about the temples of football, this can also be helpful later on.