New stadium: The solar-powered compact from Schaffhausen
source: StadiumDB.com; author: michał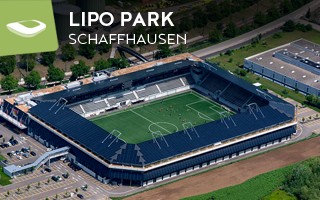 Stadium with solar power plants are nothing new these days. But it's still extremely rare to see a stadium deliver 50% more clean energy than it actually needs. Usually photovoltaic panels only supply a fraction of the energy needed.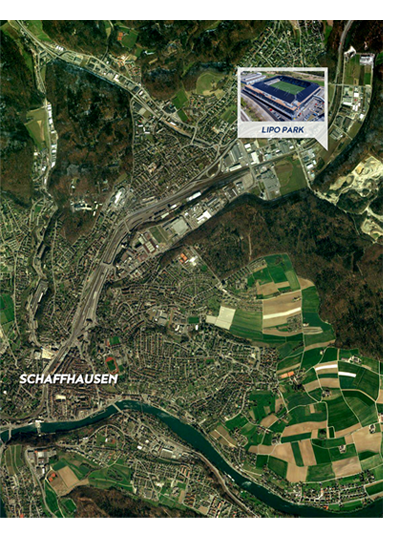 We have a treat for you from Switzerland, delivered just 3 years ago. StadiumDB is now joined by 8,200-capacity LIPO Park, a truly Swiss project: heated synthetic field for maximum usability, extremely pragmatic approach and so, so many solar panels...
The stadium is located in the north east of Schaffhausen, facing the woods towards the south. It's roughly 4 km away from the main train station but has a smaller station (Herblingen) nearby, which makes access to the stadium very easy. The venue is also serviced by buses, with a stop just nearby. Publicly-accessible parking is also available, both for the stadium and surrounding commercial outlets.
The roof is almost entirely covered with photovoltaic panels and the floodlighting is located slightly above roof level. Also part of the facades is slanted in order to accommodate more solar batteries. Though this kind of system has been common in Switzerland for years, the extent of its use in Schaffhausen is impressive. We've seen big and small stadia in the Alpine country equipped with solar panels but this one goes far beyond regular stadium-solar-plant approach.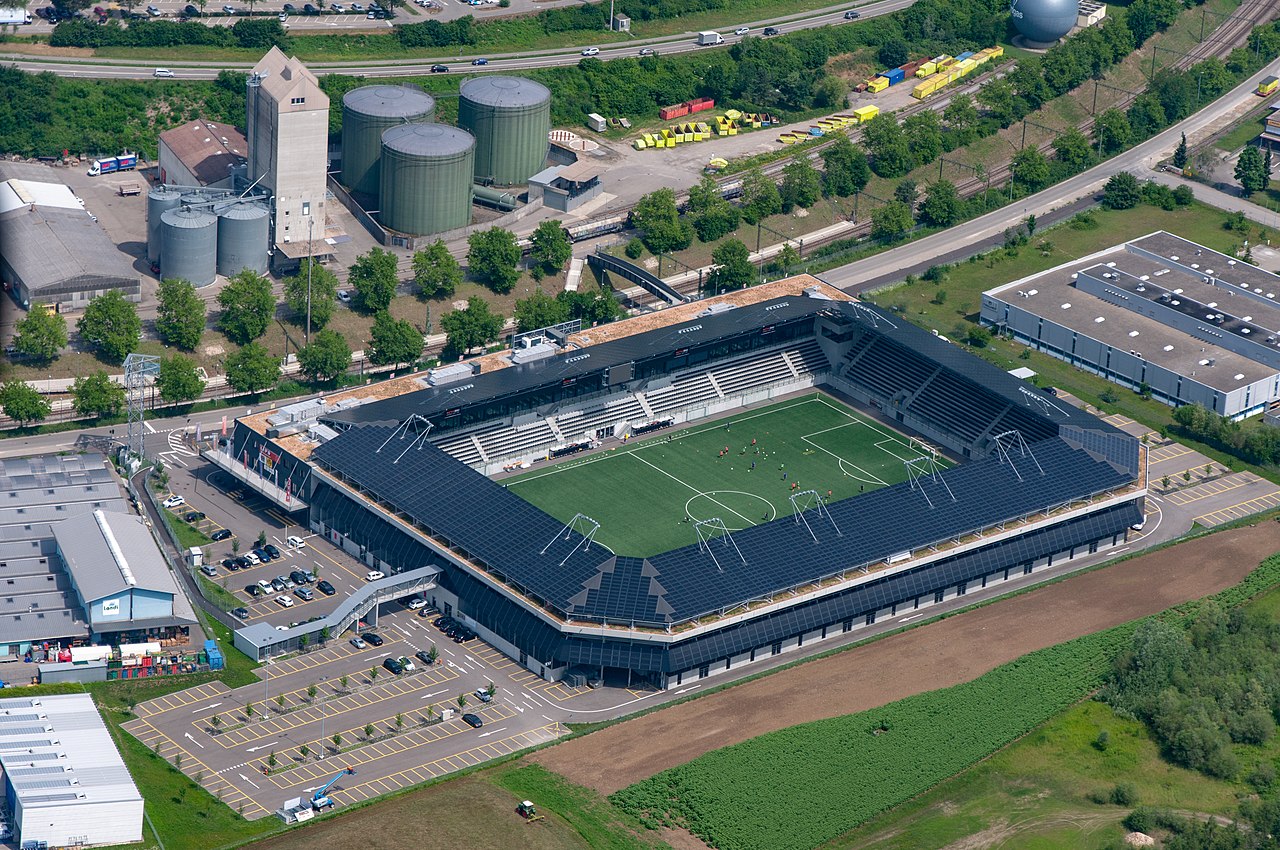 © Simisa, Wikimedia Commons
Total surface of the photovoltaic system is much larger than the field, totaling 8,707 m2. It's able to generate 1.4 MW of clean energy. It's the largest PlusEnergieBau system across Switzerland and Europe to be built on top of a football stadium. It offers an output of 1,290,000 kWh, covering 150% of the stadium and shopping centre's energy demand. Surplus power is goes into the grid.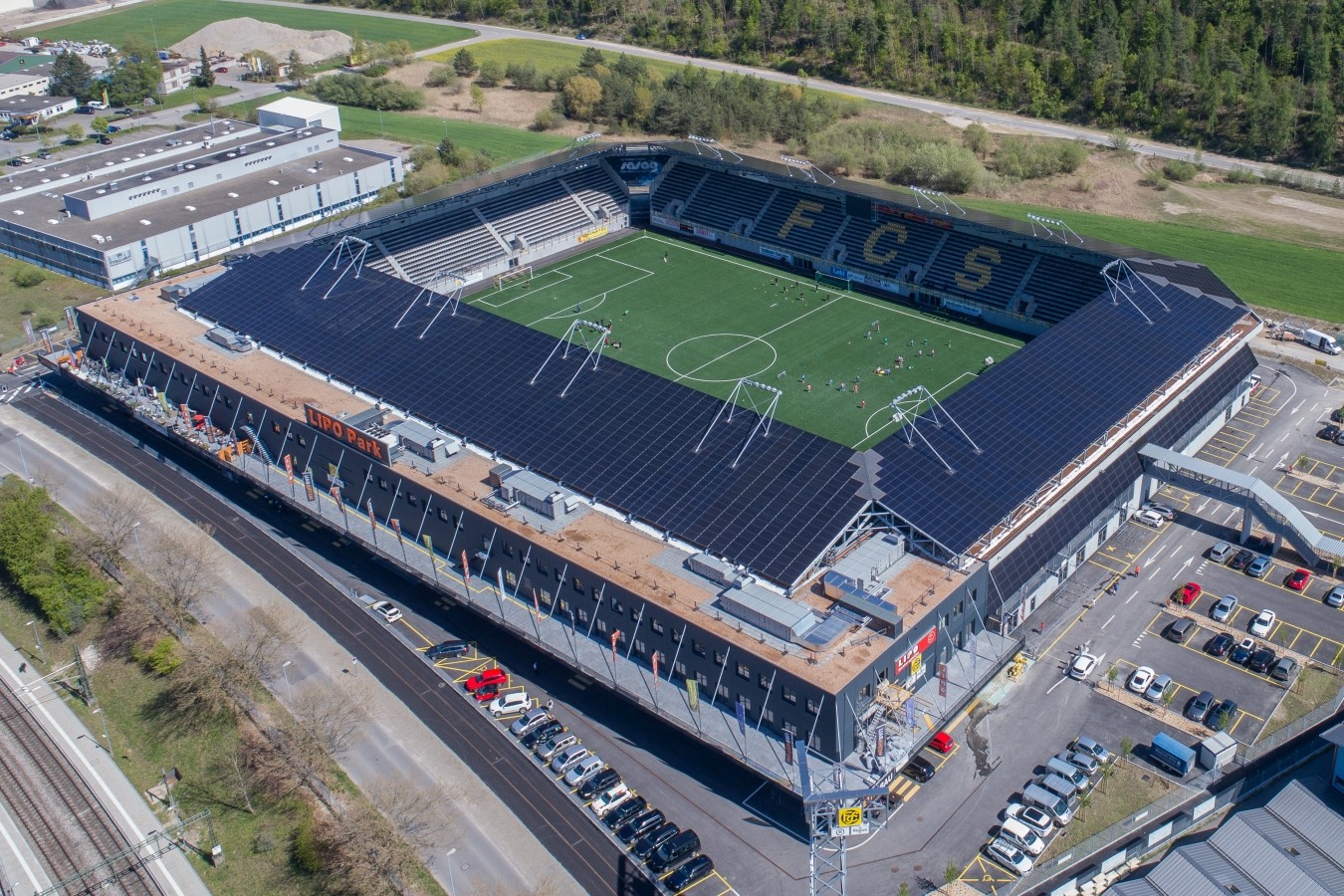 © METHABAU
The stadium's hospitality offer includes banqueting and conference facilities for up to 700 people, with a total surface of 1,000 m2. The field is synthetic and has under-soil heating, thus maximising its usability. It also enables concerts, during which the stadium can hold up to 20,000 people. The stadium also has extensive commercial sufaces not connected to its event use. The entire main stand's ground level is used by large scale shops.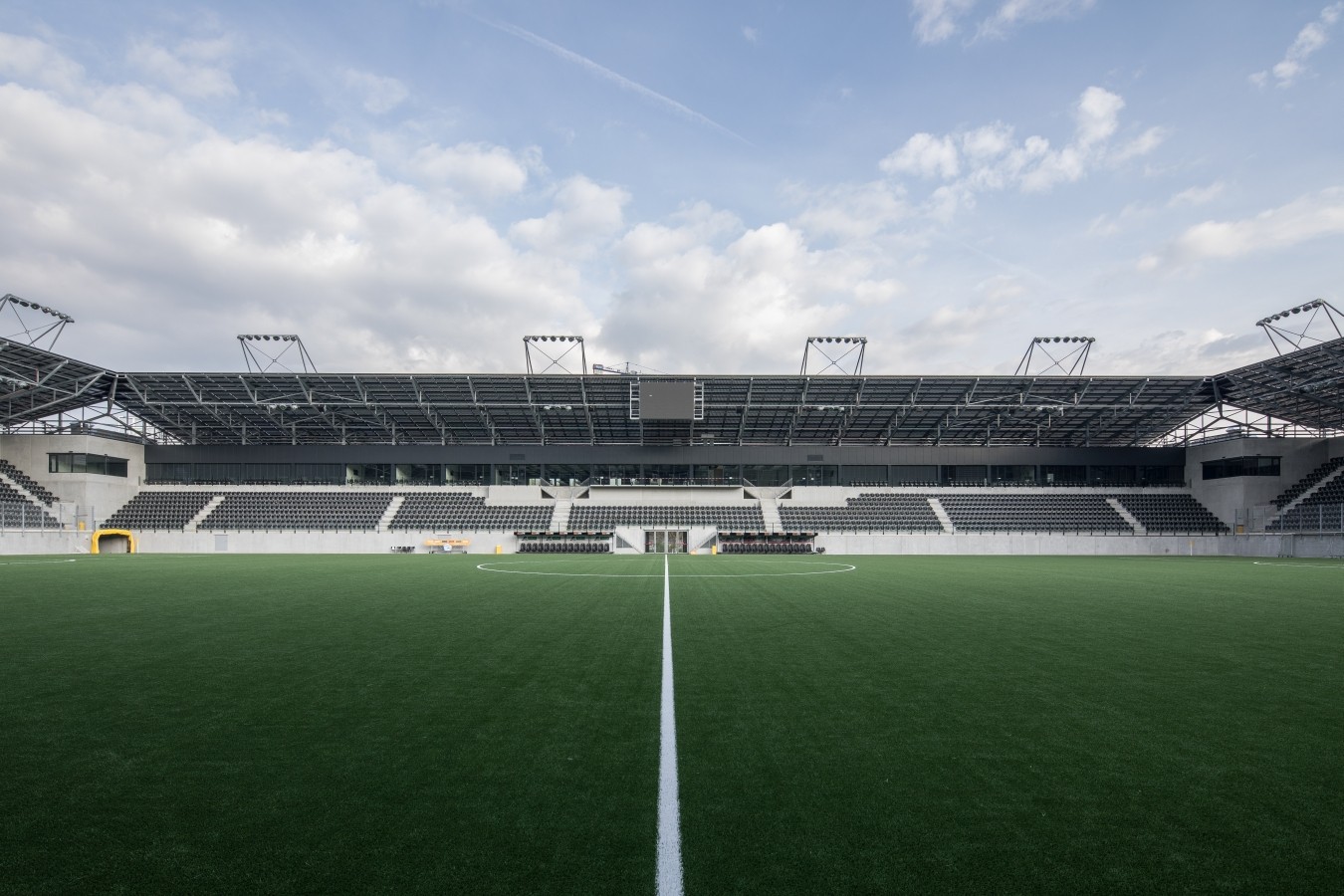 © METHABAU
The first concept for a new Schaffhausen stadium came out back in 2004, in 2008 the first planning application was filed. However, it wasn't until 2015, after numerous revisions and agreements, that the right partnership was established and allowed this public-private partnership to go forward.
Groundbreaking took place on May 28, 2015, following a successful planning application filed in December, 2014. The stadium belongs to Fontana Invest. The stadium was completed in January, 2017 and the opening game took place on February 25. Anchor team FC Schaffhausen faced FC Winterthur, with the hosts winning the opening 2:1. Currently there's also a youth tenant, FCS-Nachwuchs.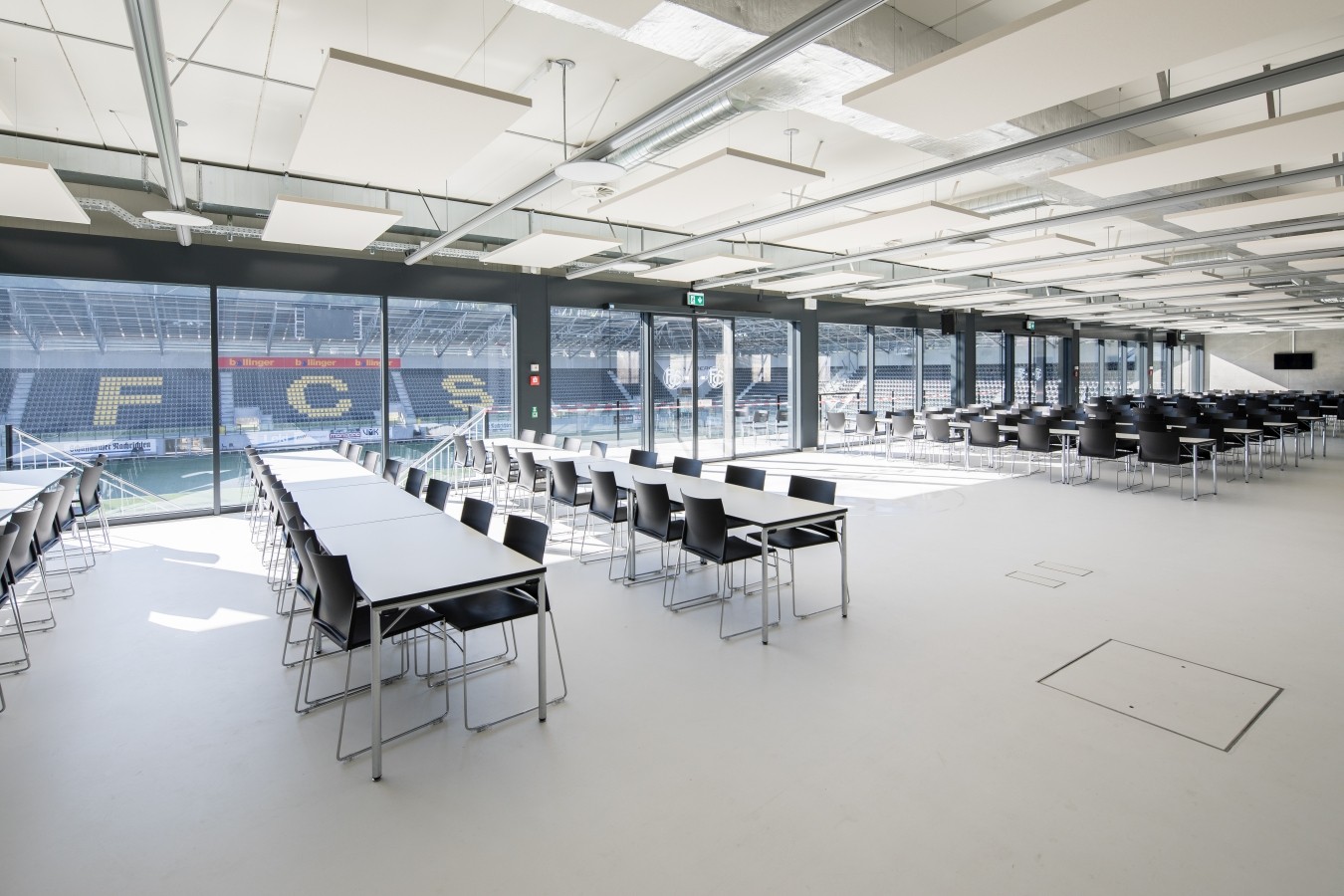 © METHABAU