England: Can a stadium be named Kevin?
source: StadiumDB.com; author: michał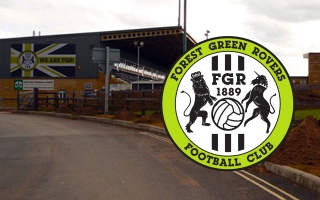 Not Kevin Stadium, just Kevin. If you asked supporters of Forest Green Rovers, it's not just possible, it's the right way to go. By all indications this could be the new name of the New Lawn.
It's quite possible that soon the home ground of Forest Green Rovers will be renamed in a way that no other stadium ever has. At least that we know of. And we tried to find a similar case. In an ongoing poll the name Kevin is by far the most popular option among online voters. If this outcome remains and is confirmed by season ticket holders, Kevin it will be.
How did that happen? Recently FGR agreed a naming rights contract with fruit smoothie manufacturer Innocent. The two brands are quite alike, both associated with 'green values'. What Innocent then did was ask fans what, aside from the brand Innocent, they'd like to see in the stadium's name.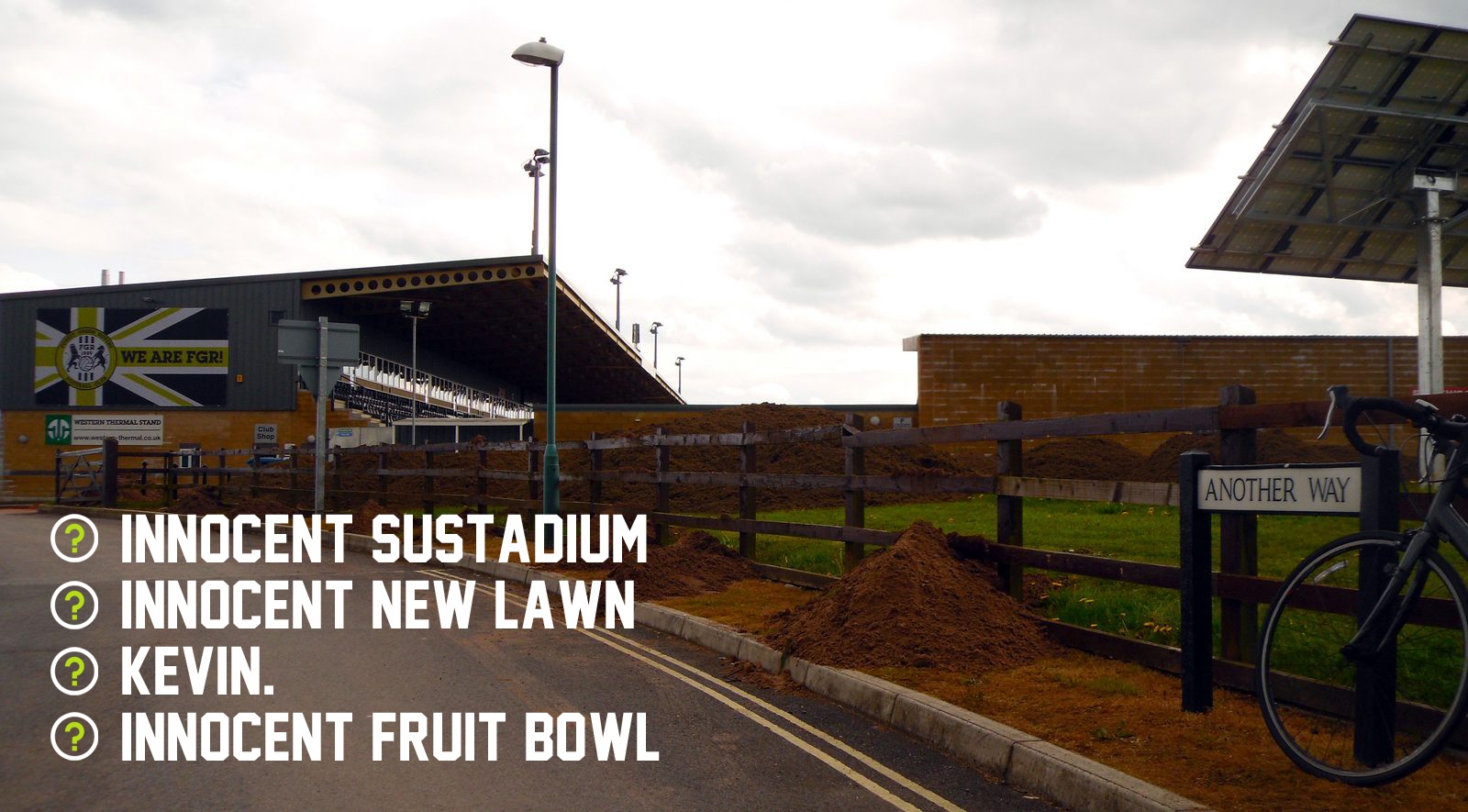 Various proposals popped up in social media. For one game an interim name of "Innocent [insert name] Stadium" was even used officially. A joke, clearly, but the entire deal is kept in a very light, joyful atmosphere.
A panel of FGR officials, including owner Dale Vince, debated on the submitted options and four of them were shortlisted, now subject to an open Twitter poll. Three of them are somewhat conventional, the last one is clearly not.
Innocent Sustadium, Innocent New Lawn and Innocent Fruit Bowl are the three, Kevin is fourth. And, you won't be surprised, Kevin is by far the strongest bid in the online poll, due to end tomorrow.
Though the club have assured that the final vote will go to season ticket holders, choosing Kevin might really be the best way possible. While the Innocent Sustadium or Innocent New Lawn would meet all conventional criteria, they would hardly provide international publicity to the contract. Innocent and FGR could be better of choosing Kevin and earning headlines worldwide.
Keep in mind, Forest Green Rovers have already been in the spotlight for quite some time, despite only playing in League Two. The football club are aiming to become the most sustainable of all professional sides, both at their current ground and after relocation to the new Eco Park Stadium, the first ever professional ground built almost entirely with wood.