COVID-19 crisis: Poland converting Narodowy into field hospital
source: StadiumDB.com; author: michał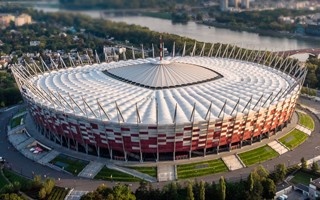 The largest stadium in Poland could become Warsaw's main temporary hospital by the end of the week, solely for COVID-19 patients. First it would hold some 250 people, later could be expanded to 1,000.
PGE Narodowy, the national stadium and largest sports venue in Poland, is being converted into a field hospital. The step comes as frantic efforts are made to house all COVID-19 patients.
Infection rates in Poland have far surpassed models followed by the government, with the first day of 10,000 confirmed new cases expected this week. By next week there could be 20,000 daily cases, according to the health ministry's updated projections. Meanwhile, the country has 15,000 COVID-19-ready beds, of which over 8,000 are already occupied and only a small fraction has ventilators at hand.
Work on the stadium conversion began in secrecy last weekend, seeing the stadium operator still advertise guided tours. Only when a couple media outlets were able to confirm it independently, the governmental project was officially announced. All public access to the stadium is now impossible.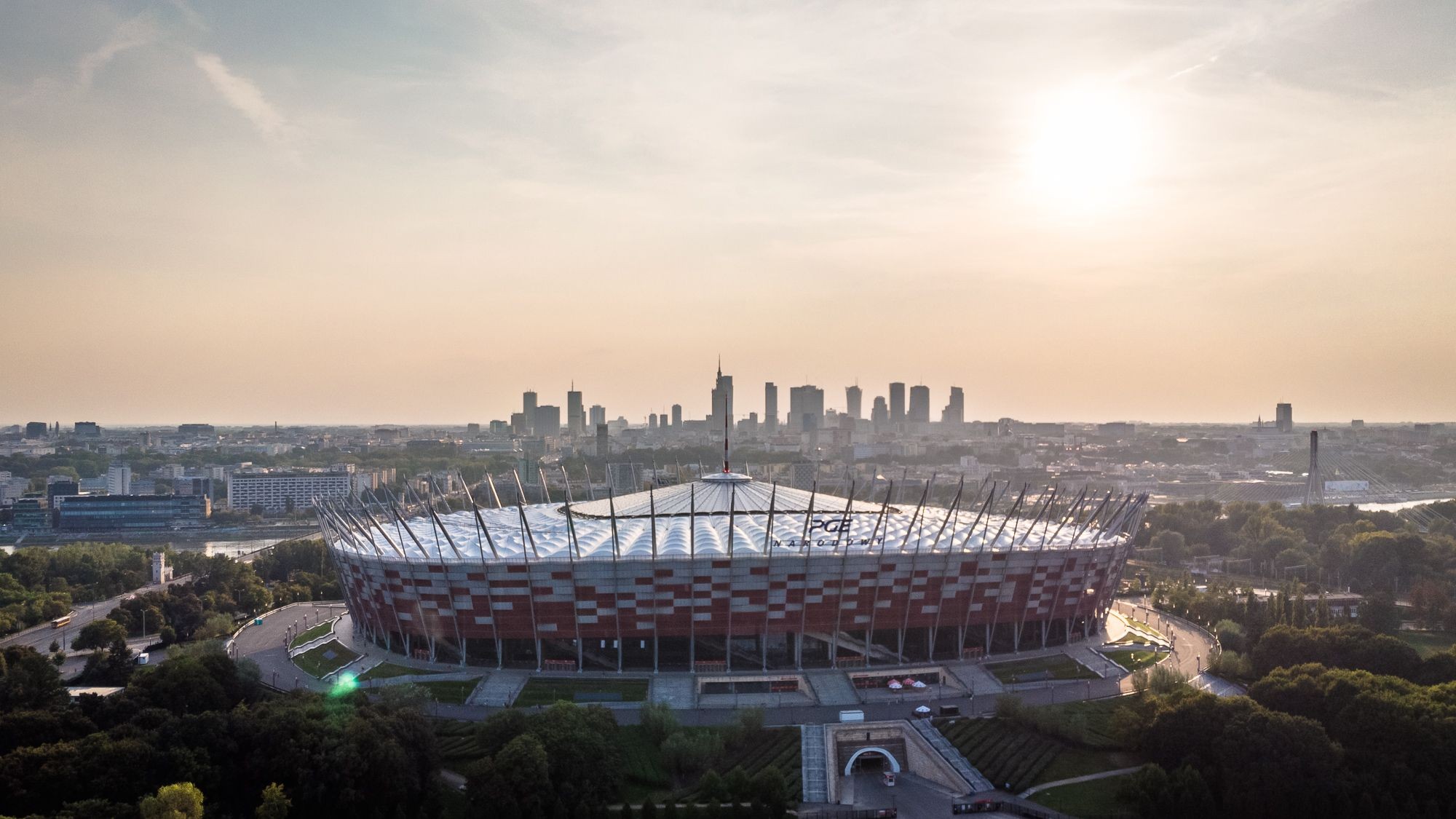 © Stadiony.net
Despite PGE Narodowy not having a permanent playing field, it won't follow the example of other major stadiums and have large tents set up centrally. The hospital is being created within hospitality and office areas of the stadium.
First, two large halls are being accommodated, each of them expected to house 250-300 people, vast majority with mild cases. The first room should be able to welcome patients within days, hopefully by the end of the week. In total, the stadium is expected to house 1,000 patients, though unofficial information mentions as many as 2,000. The government's goal is to add 13,000 beds to the pool nationwide, with similar field hospitals created in major cities and areas impacted the most.
Although the government argues it's part of a well prepared strategy, the conversion seems to be a makeshift solution. Not only was it not announced in advance at all, there's still no information as to who would staff the venue when patients are admitted. Hospitals across the country have long suffered from staff shortages and the situation is only deteriorating as further COVID-19 cases are discovered, often among medical professionals.