New design: Unique stadium inspired by the Mayans
source: StadiumDB.com; author: michał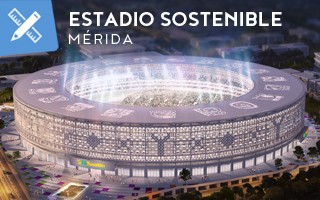 Its presentation was widely commented in the media and by bloggers, fans – everyone. The most sustainable stadium of Mexico might also be groundbreaking in terms of technology and versatility.
Last Wednesday in Merida, the capital of Yucatan, this proposed new stadium was presented, with all local and regional authorities in attendance. It's a bold project that brought the spotlight of sports media but also regular people to Merida.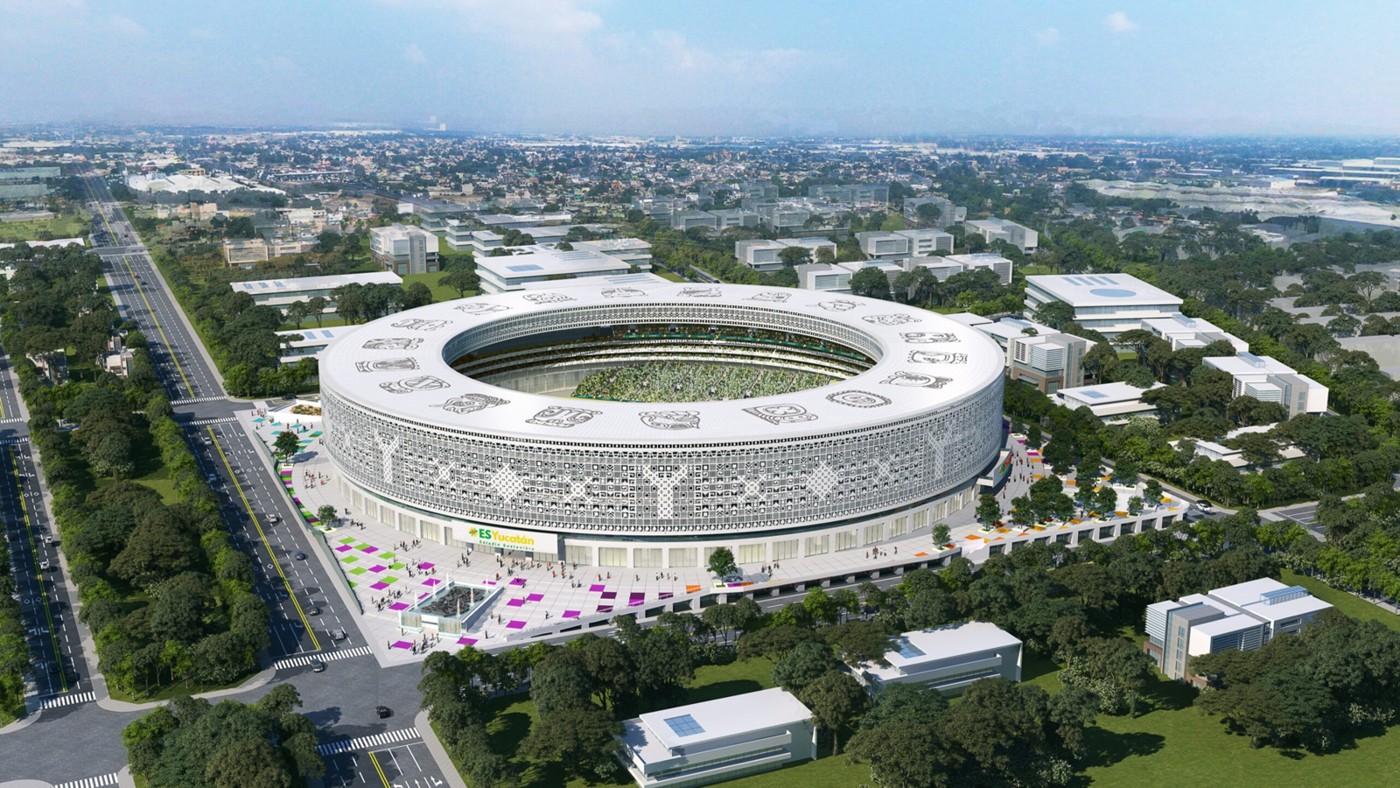 The brand new stadium is proposed to satisfy three major event demands. First, it's supposed to house the football team Venados FC (with 27,000 seats), second – the baseball team Leones de Yucatán (23,000 seats) and third – concerts for up to 32,000 people.
In order to combine these three uses without compromising experience for any group of visitors, Populous opted to create possibly the most versatile venue to date. It will not only include demountable stands but also those moving along the stadium's circular diameter. This way a rectangular layout for football will not collide with triangular baseball layout.

The lower tier will be entirely mobile but, perhaps most impressively, the upper sections will also repeat that same motion, also partly attached to rails and able to travel around the stadium to make sure fans using them will get the right experience. Between the two innovative tiers there are 3 rings of private boxes planned.
Its circular blueprint is no accident for one more reason. Yucatan is, after all, home to one of the world's oldest ballgames, played by Mayans some 3,400 years BC. Circle is also the shape of the famous Mayan calendars, which is what the architects are using to build the stadium's identity. Symbols associated with the Mayan culture will be etched into the roof, while the openwork facade will consists of themes mimicking those of the highly decorative Mayan architecture.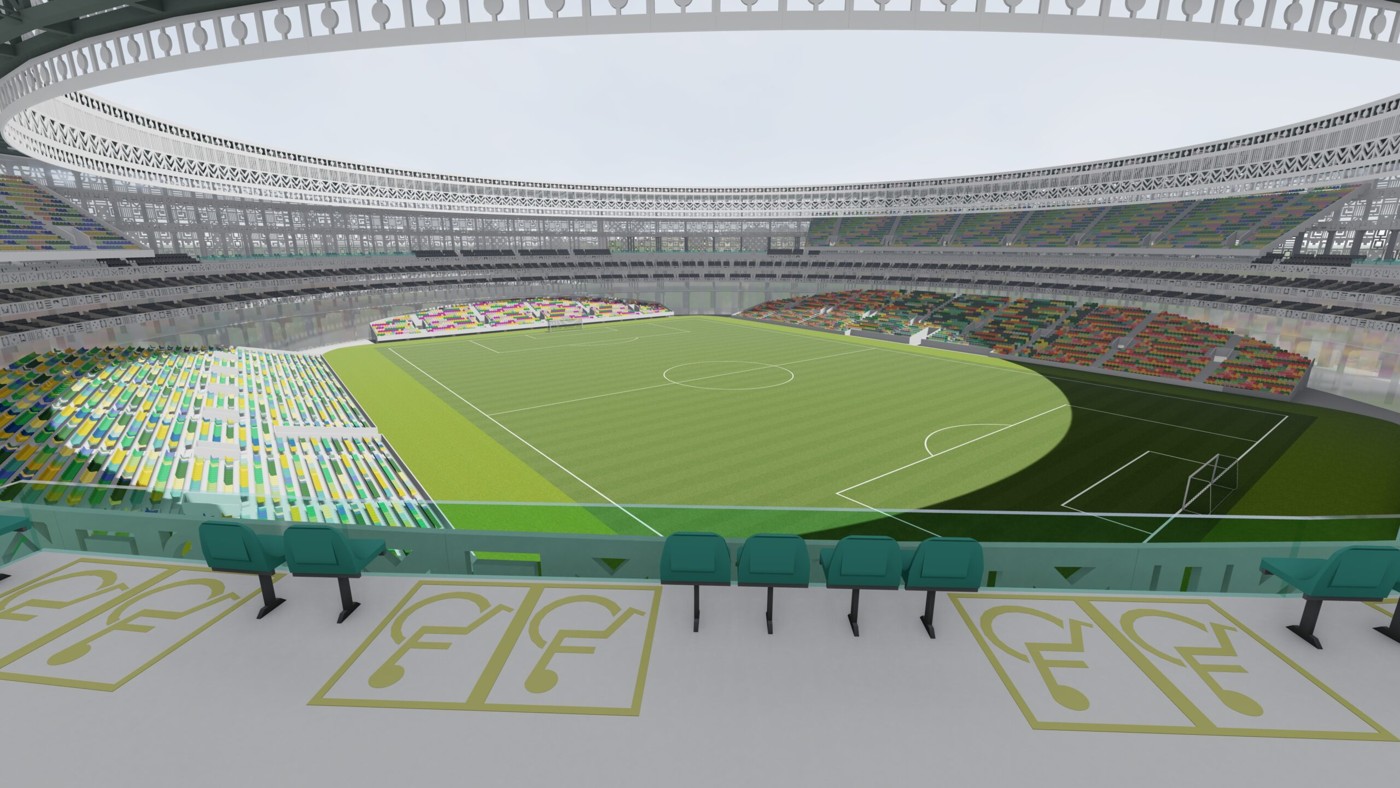 To make the project more interesting, the stadium is to become the first one across Mexico to receive the LEED Platinum certificate, highest one currently for sustainability. Thus the interim name: Estadio Sostenible means simply Sustainable Stadium. It's also expected to be a standard bearer for inclusive solutions and accessibility.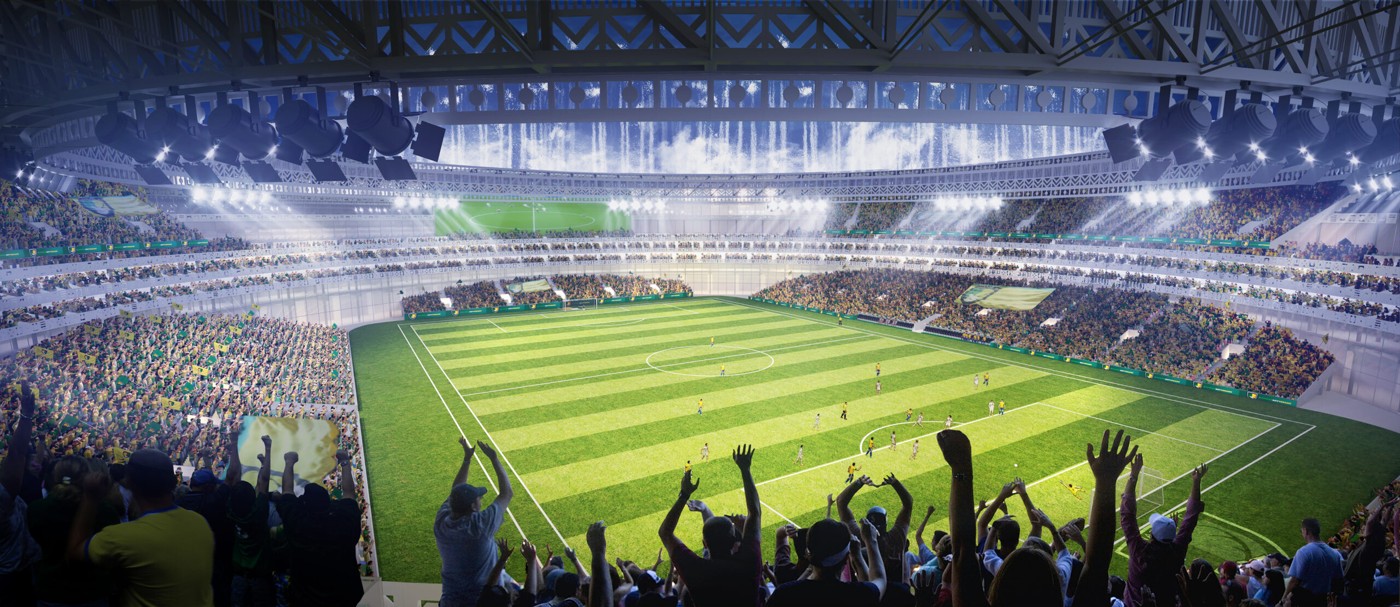 Because the project is to be financed privately, additional commercial uses are also planned. Not just around the stadium but literally within it. Hotel rooms and offices overlooking the field are expected to make Estadio Sostenible a week-round destination.
The company behind Estadio Sostenible is New York-based Juego de Pelota Inc. According to local reporting, the project's budget is MXN 2.2 billion (currently $103m). Should all proceedings go as planned (and it's supposedly supported at all levels), the building could see its opening date in spring of 2023.