Antwerp: Roof structure tops Bosuil's 4th stand
source: StadiumDB.com; author: michał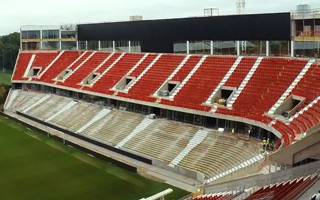 By European standards it's still a very fast build. In Belgium – it's long overdue. Still, Bosuil's 'Tribune 4' is growing every day and should be ready to welcome fans when Royal Antwerp's European campaign begins.
Yesterday the first two roof girders arrived on top of the new 4th stand at Bosuil. It's a symbolic moment as the stadium has reached its final height, at least for this phase of its redevelopment. With all remaining girders already assembled, installation should be carried out rapidly, with effect seen daily.
Rapidly is also a good description for this stadium's redevelopment. When the first new grandstand was delivered in 2017, it opened after just 20 weeks of works! In the case of the 4th stand (south end) more time is needed for a couple reasons.
First, the stand is much larger. Second, the ongoing pandemic has caused disruptions. So instead of June 2020 (after 7 months under construction), the stand should welcome first fans in October, when The Great Old begin their campaign in Europa League.
The stand can indeed be found impressive. While it's built almost entirely with prefabricated elements, it offers as many as 7 floors, much of which will serve as enclosed concourses welcoming fans for food, drinks and socialising. Of course important club infrastructure, to name just a fitness centre, restaurant and saunas, will also be created here.
The auditorium itself is Bosuil's first double-tiered stand. The lower lever will hold 3,800 standing fans, while the upper one – 3,700, totalling at 7,500. Two additional glazed floors are being created on top. Part of which is already supporting one of Belgium's largest videoboards.
Once the second new stand is ready, the club is planning to push forward with the new 2nd (north) and 3rd (east) stands. The fully revamped stadium is expected to exceed 23,000 in terms of capacity.
© Royal Antwerp FC, Ghelamco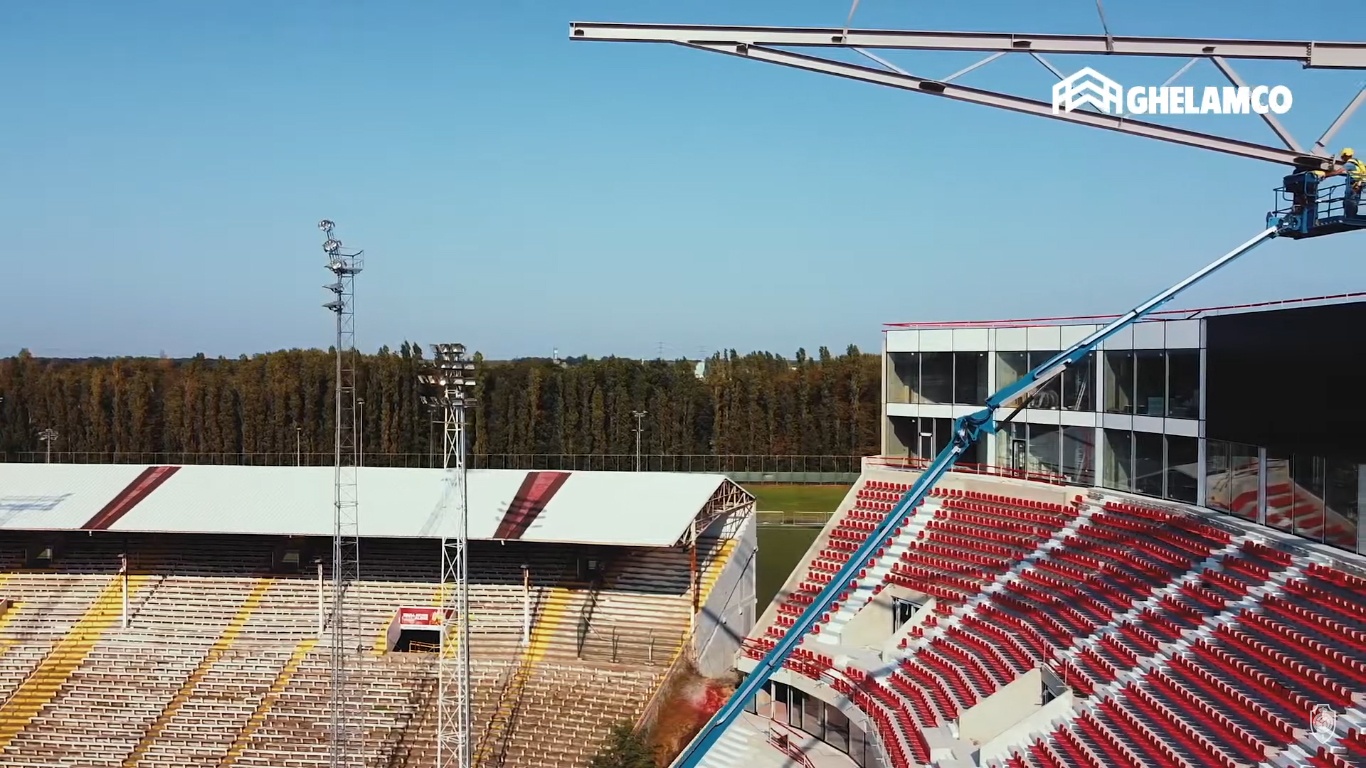 © Royal Antwerp FC, Ghelamco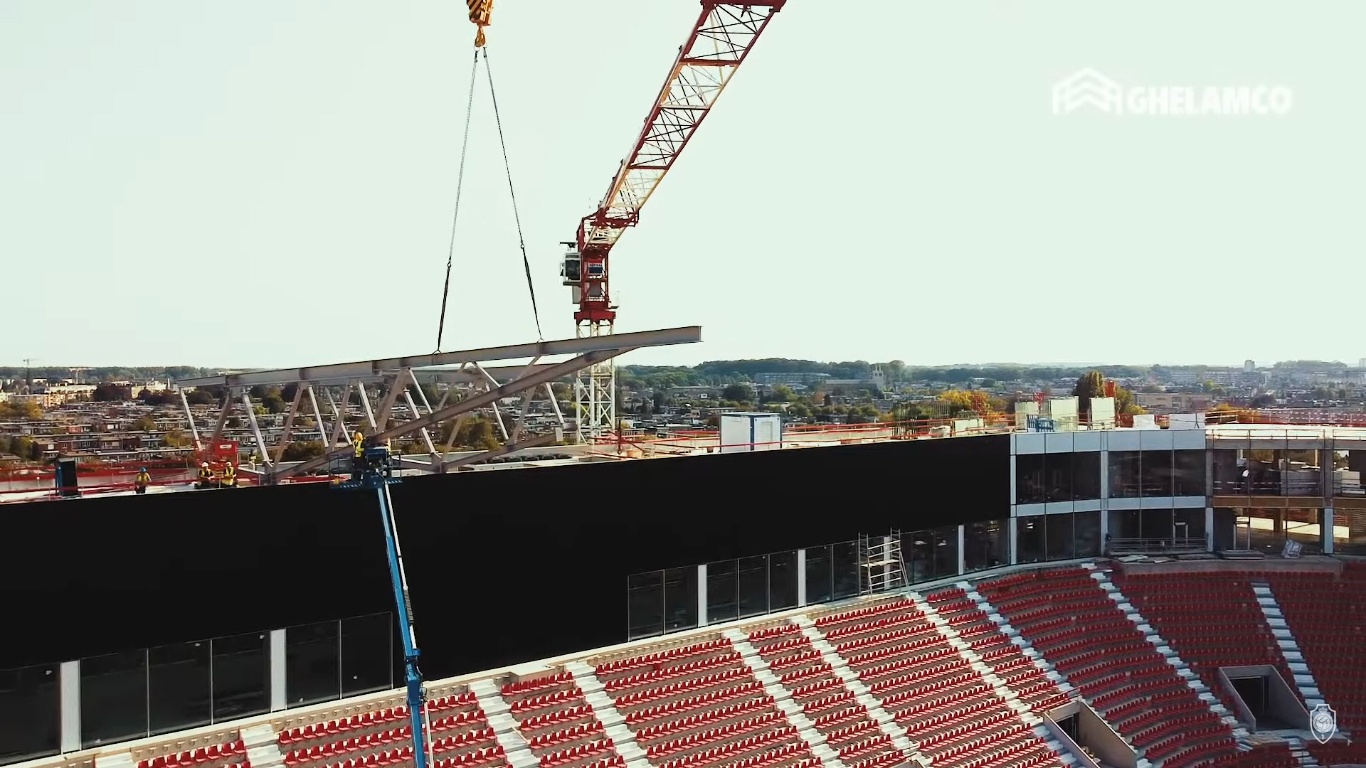 © Royal Antwerp FC, Ghelamco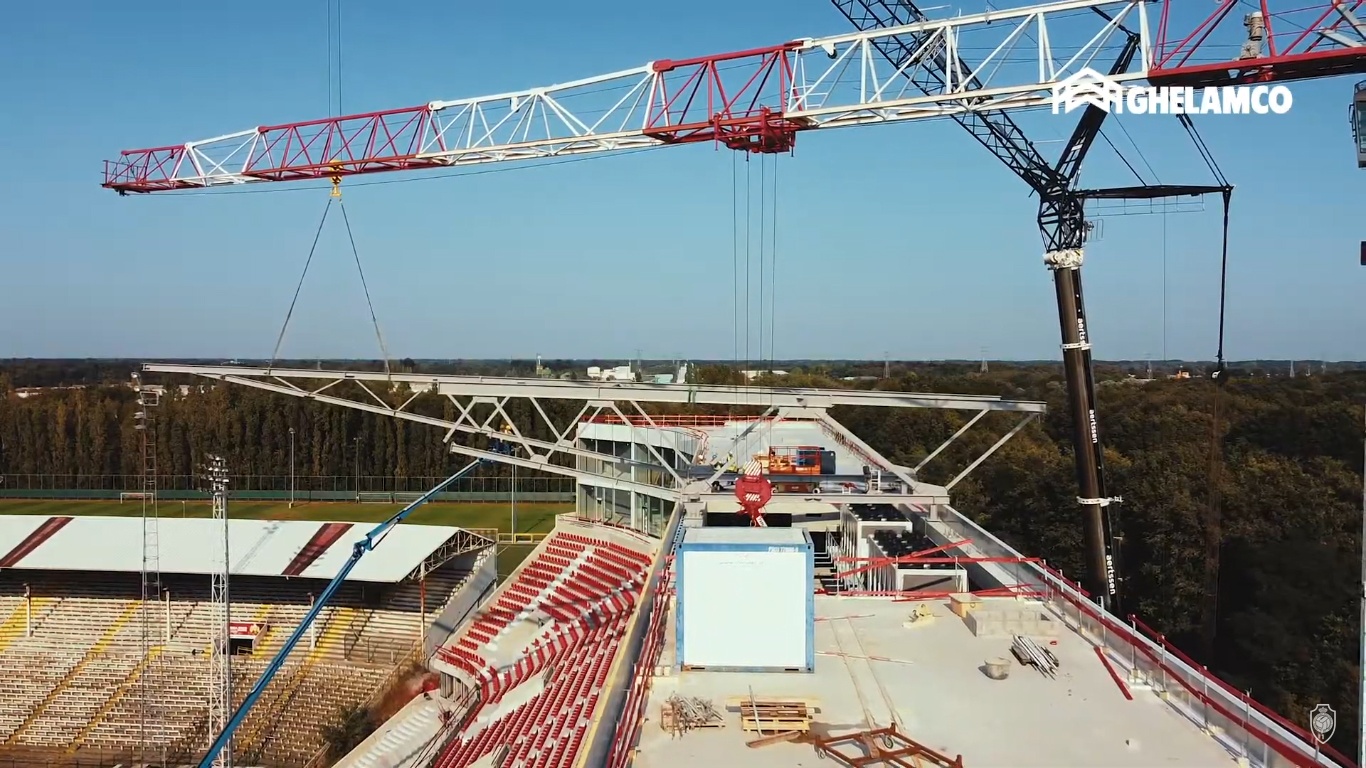 © Royal Antwerp FC, Ghelamco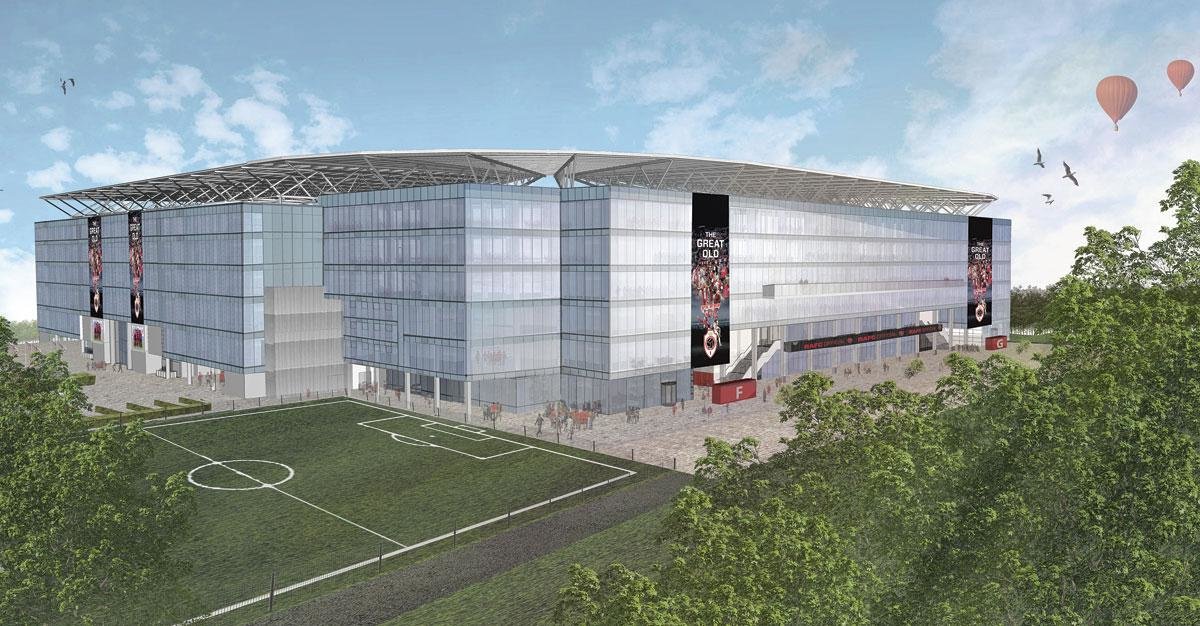 © Royal Antwerp FC, Ghelamco