New design and construction: Nice stadium but they forgot about one thing
source: StadiumDB.com; author: michał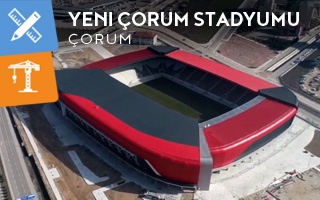 Construction of the new Çorum stadium was an arduous task that took 100% more time to deliver than initially planned. And now that it's ready it turns out... it's too close to nearby hospital to operate.
Çorum isn't a massive city (160,000+ inhabitants), it's one of those northern Anatolia names that rarely pops up in nationwide news. But over the past week it's been subject of quite some criticism, if not mockery. And it's not common to see journalists poke fun at the ruling AK Party as much.
It turns out the new 15,000-seat stadium in Çorum was built just 130 meters away from a fresh 800-bed hospital and it wasn't taken into account when planning any of the two projects. Despite both investments being of major importance and coordinated on both local and governmental level.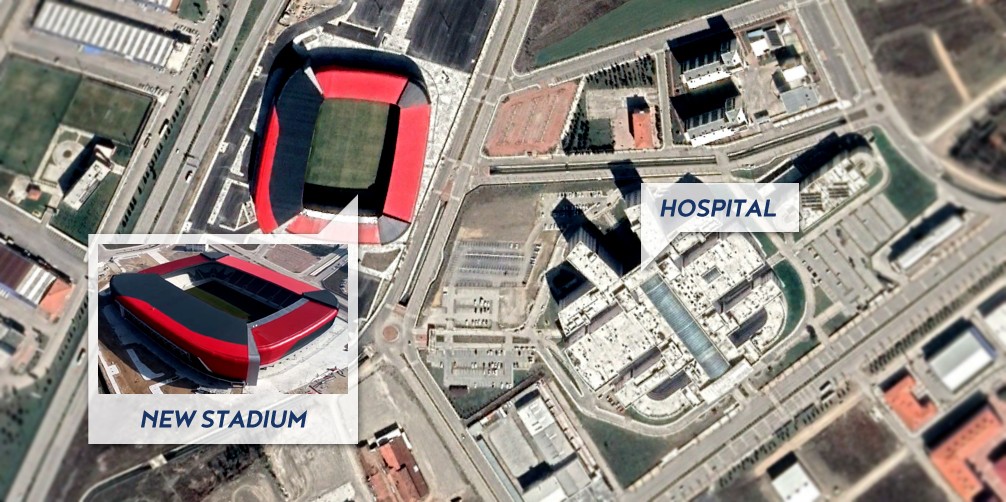 The stadium thus hasn't been opened to this day, even though it was formally delivered in mid-June (structurally complete since 2nd half of 2019) and local officials assured president Recep Tayyip Erdoğan himself would open it himself. Engineers are now planning noise insulation efforts in order to mitigate the issue and allow both buildings to function.
This absurd issue somehow did not come up for 6 long years! This is how long the stadium was in planning (and hospital under construction, since 2014). Ironically, this hasn't been the only issue to impact the stadium's public image.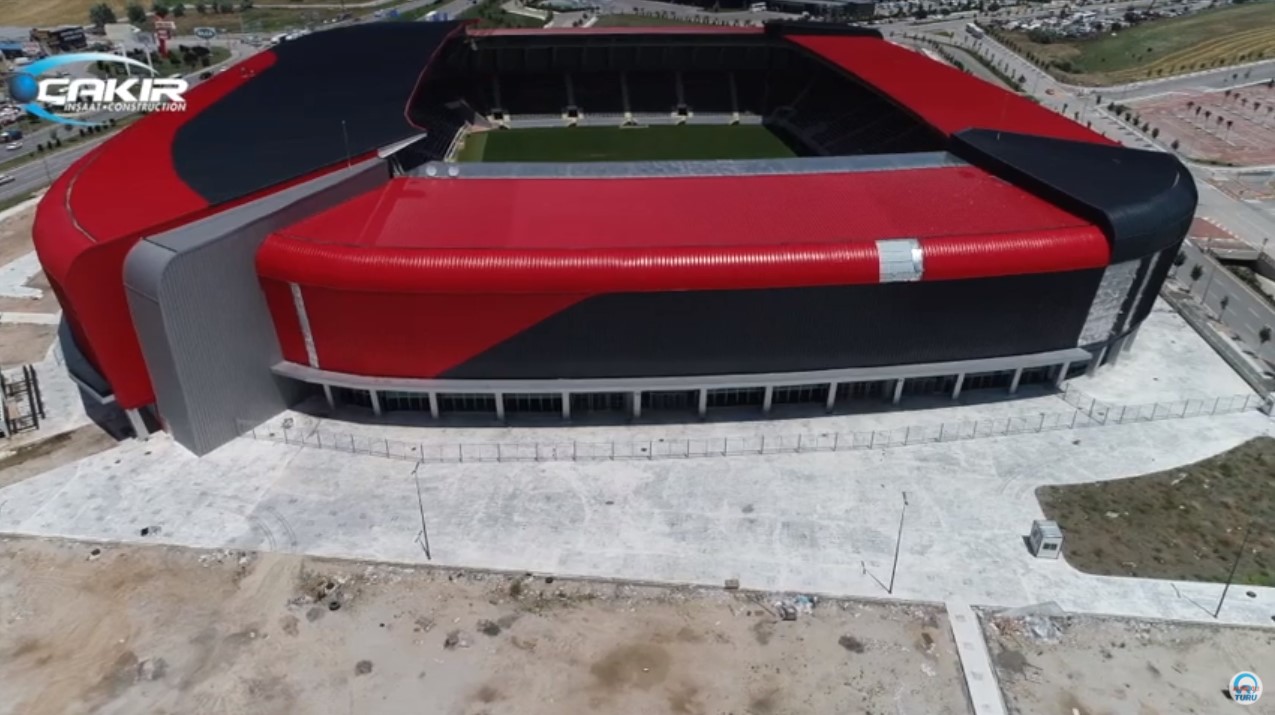 © VRTURU
Its price tag initially was contracted at under TRY 60 million, while recent data from the Anadolu Agency suggests it reached 160 million in the end. Also, the football project for Çorum FK and Çorumspor was expected to be delivered in mid-2018 and eventually landed 2 years later.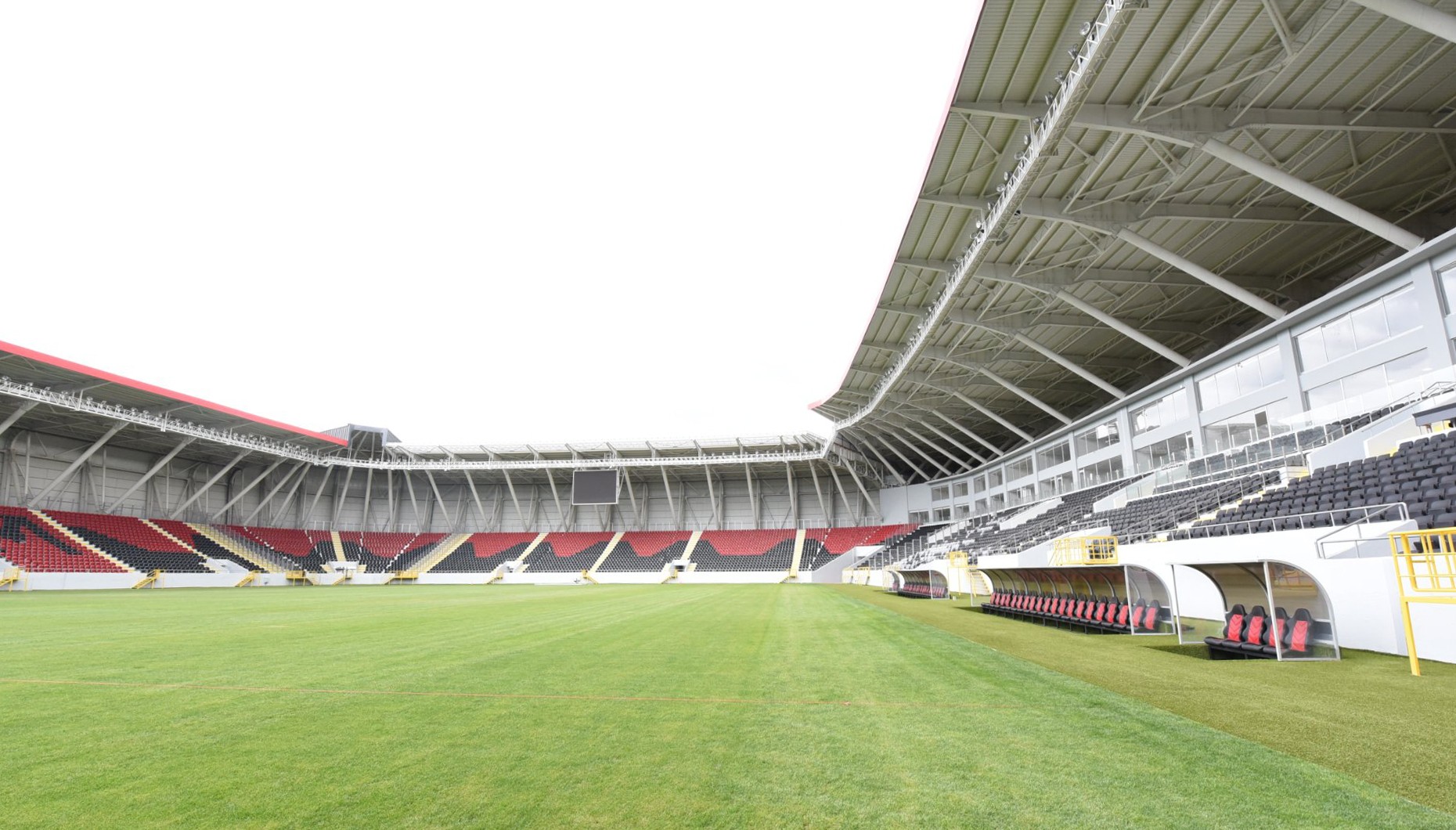 © Çorum Belediyesi
The issues largely originated within the city, which commissioned the stadium without having sufficient funding. This forced part of the payment to be covered in public land and another part by the state lottery of Turkey.
Thanks to Bahadir Kul Architects we can today present you with a detailed presentation of the stadium's design, while local photographers, especially VRTURU, have supplied us with great photographic material to show how the project had progressed.