Design + construction: What are they building in Elaziğ?
source: StadiumDB.com; author: michał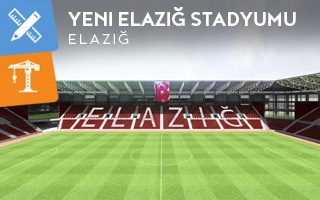 Though it will hold over 20,000 people, this stadium didn't get too much coverage even in Turkey. That's a shame because its simple angular aesthetic is something increasingly rare in football stadiums.
Are you familiar with Elazığspor? If you're not Turkish, probably not. Today they're a team playing in 3rd league but just 6 years ago they were still a Süper Lig side. A year from now (August, 2021), in turn, they're expected to move into a brand new stadium, along with the other local team, Elazığ Belediyespor (currently 4th league).
After decades of using a multi-discipline ground, local football will get its proper home, with... we don't exactly know how many seats. Even among local officials the number of seats anounced differs significantly, from 18,500 (initial claims) to 23,000. So if the final capacity changes, please don't blame us, we'r trying to establish which number is closer to the truth. Which, unfortunately, is the case for many Turkish stadia in smaller cities, where information is more scarce.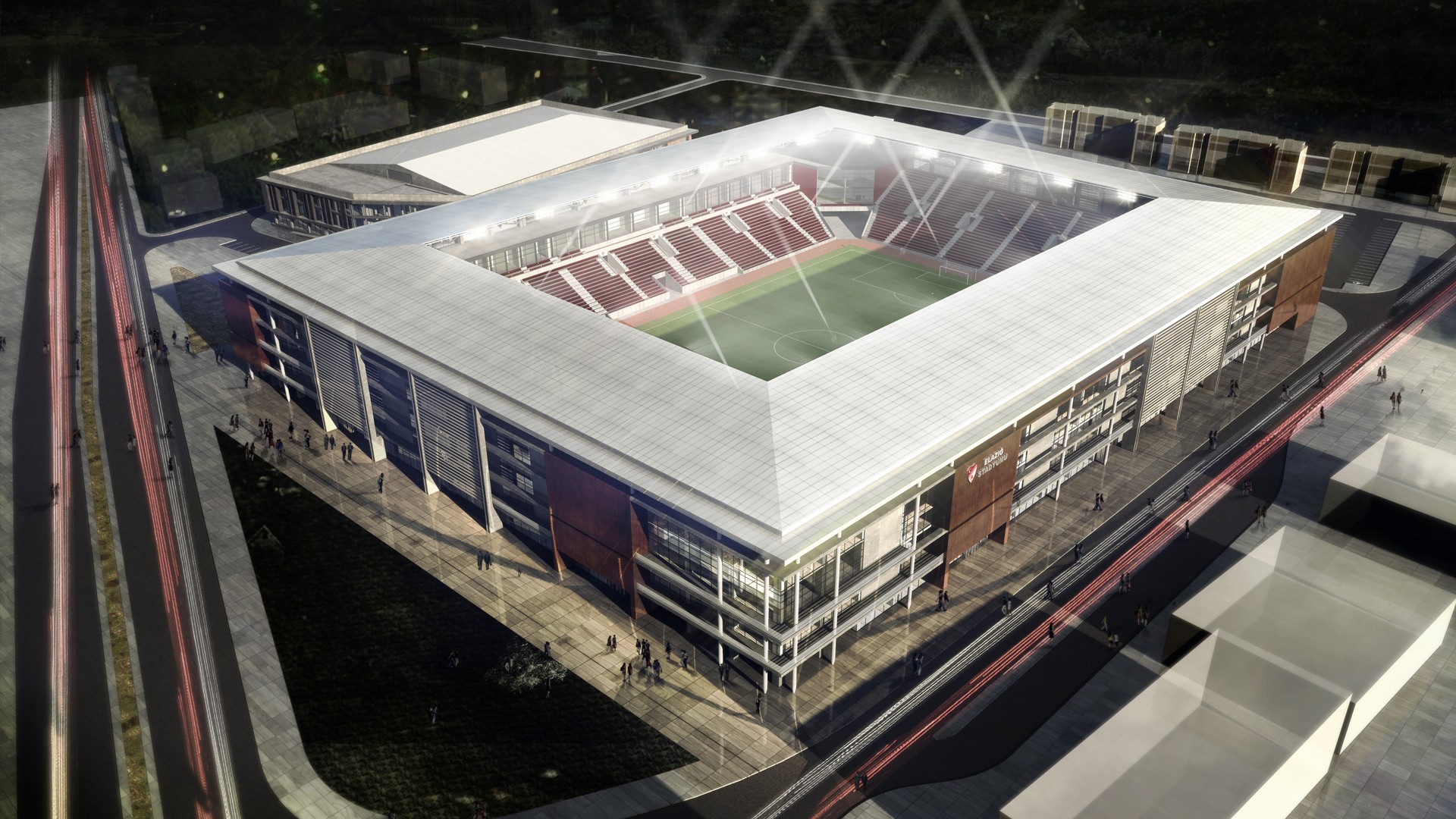 © Alper Aksoy Mimarlik
Contrary to common practice in ever-growing Turkish cities, the stadium hasn't been moved to a remote area, it's being built exactly where its predecessor used to stand. This means far more comfortable commute for most supporters in the 300,000-strong city, once the venue opens.
Also, the stadium is not being built by TOKI, as is customary, rather by the Sports Ministry. The difference in largely bureaucratic as both entities are usually involved in such projects, they've just switched roles in this case.
The land in western Elazığ lies in a quarter between two of the city's representative avenues: the Atatürk blvd to the south and Zübeyde Hanım (Atatürk's mother) avenue to the north. The old stadium's name may also sound familiar, the ground opened back in 1974 used to be called the Atatürk stadium as well.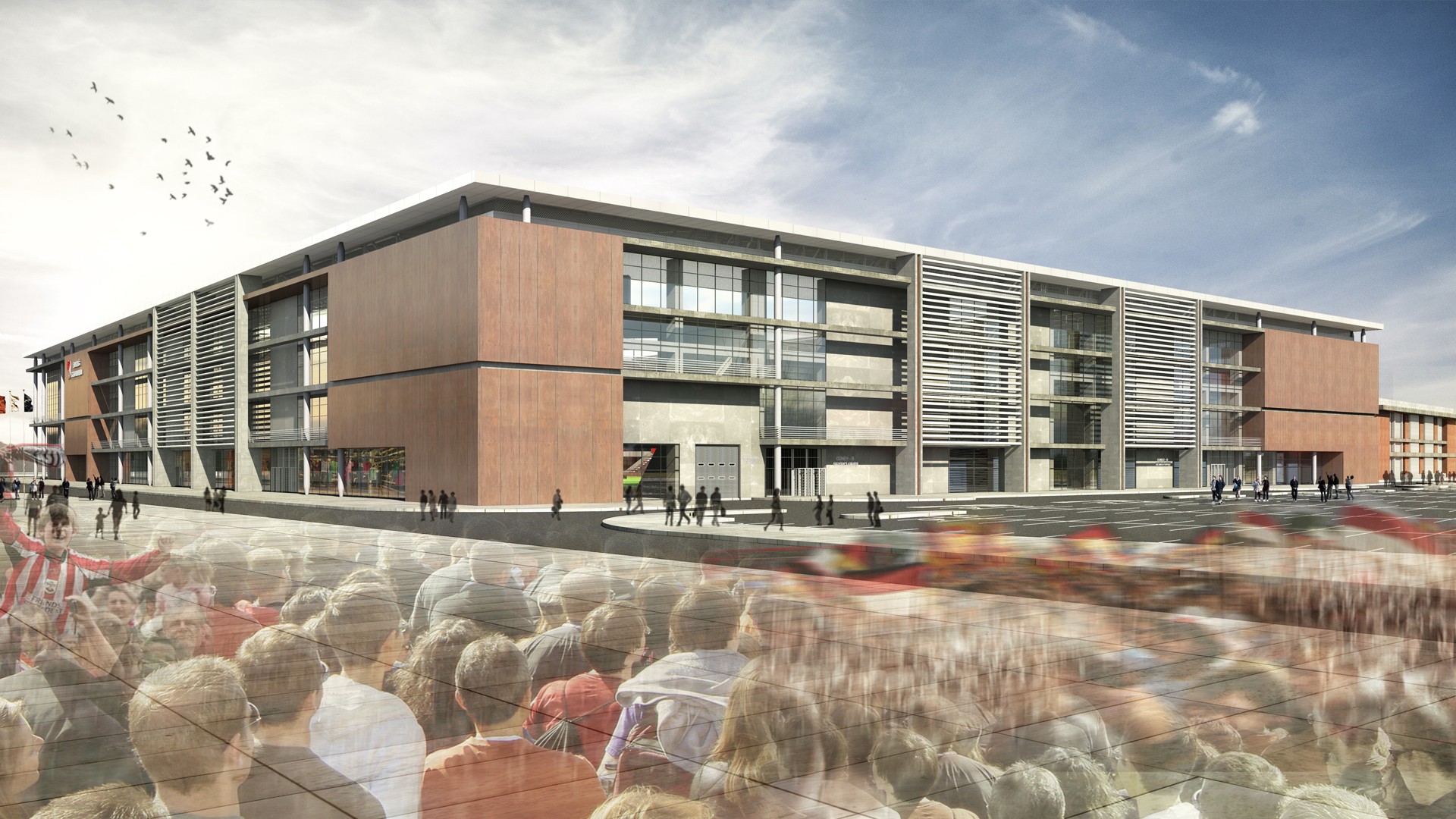 © Alper Aksoy Mimarlik
But that field's history has ended in 2019. In March demolition took place, although initially authorities suggested a phased development would be preferred, so as to allow constant use for professional football. Eventually, however, the Sports Ministry (carrying out the project along with TOKI) decided to tear it all down at once. By July excavation was ongoing, foundations were laid in late 2019.
Designed by Alper Aksoy's team, the stadium parts ways with popular elliptical forms in favour of a more conservative rectangular layout, rooted in Turkish architecture (even if expressed in a modern way). The significant volume is offset with the use of latticework, glazing and significant timber surfaces across the facade.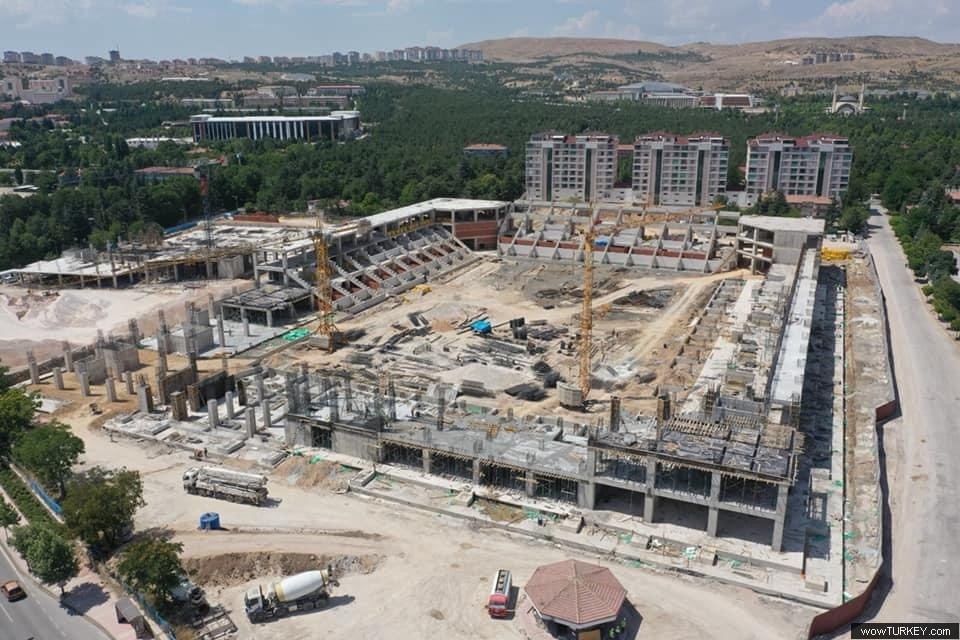 © Chapo23, wowTURKEY.com
The stadium itself has a footprint of 27,000 m2, while the entire complex (including an indoor arena to the west and parking spaces to the north) is roughly 60,000 m2. The plot is seriously constrained for a stadium of this size, which is why the rectangular layout is preferential in making the best use of available space. This way anciliary facilities can be created not just for other sport disciplines but also for cultural use.
The contract value stands at just TRY 128.4 million (today just €14.75m), which is significantly below average European values for a stadium of 20,000+. The simple, repetitive layout is helpful in achieving that, as is the single-tier auditorium without filled corners (aside from the south-eastern one). This way the main stand has 18 rows (+ a strip of boxes), while the remaining sections reach 27 rows.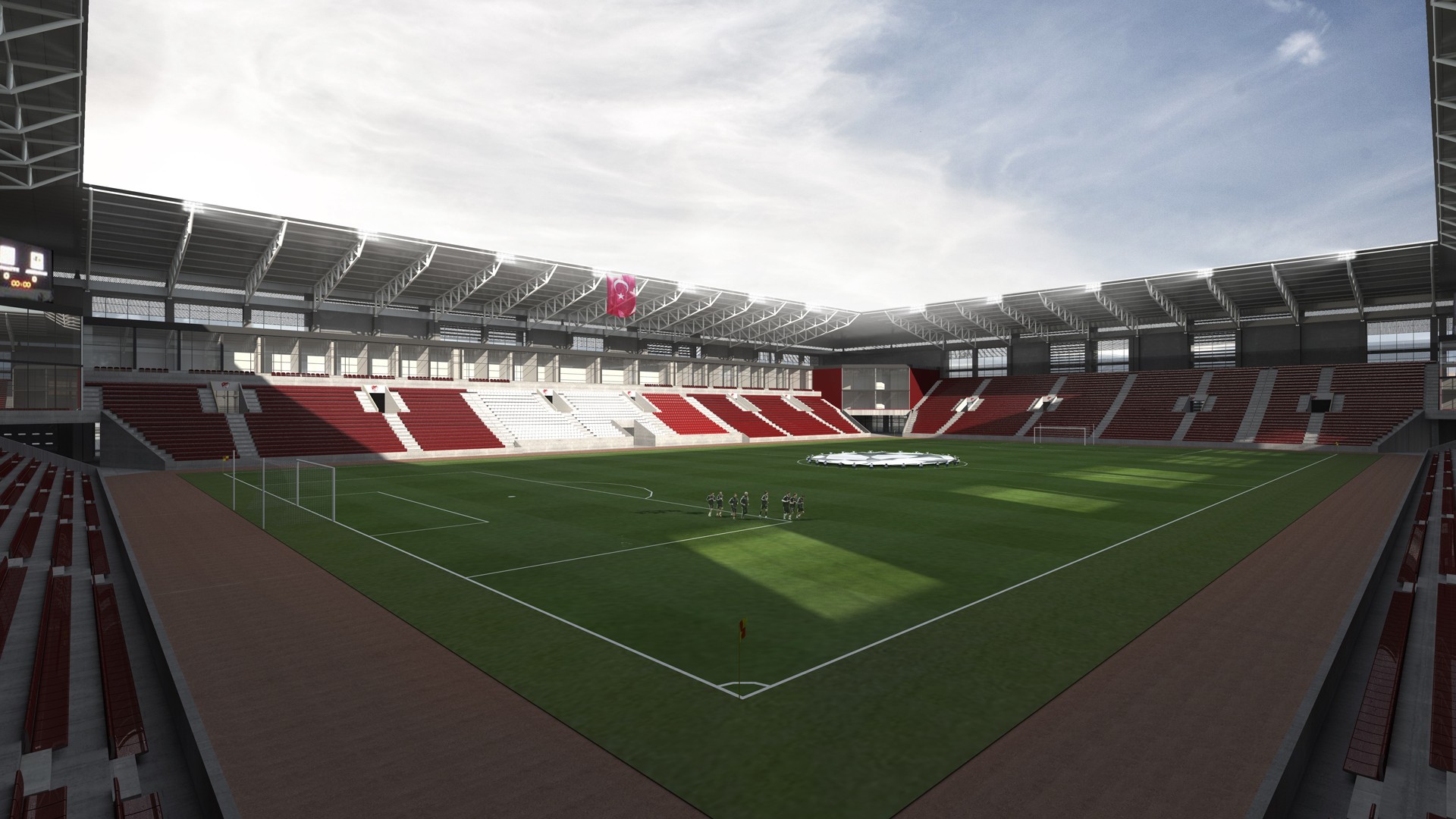 © Alper Aksoy Mimarlik