Valencia: Levante to have new roof by October
source: StadiumDB.com; author: michał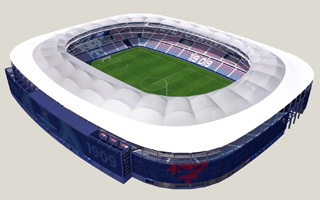 They didn't manage to start the project last year but now progress is seen nearly every day. The coronavirus turmoil has created an opening which Levante UD are using to deliver phase 1 of stadium reconstruction.
Ever since its opening in 1969, Estadi Ciutat de Valencia hasn't structurally changed at all, even with the 2016 renovation of existing facilities. The concept for a first ever structural revamp was released in 2018 and was supposed to start the following year.
Eventually, preparations were launched only in January of this year, when additional steel columns were erected around the stadium's concrete bowl. Each of them will soon lend support to the new roof.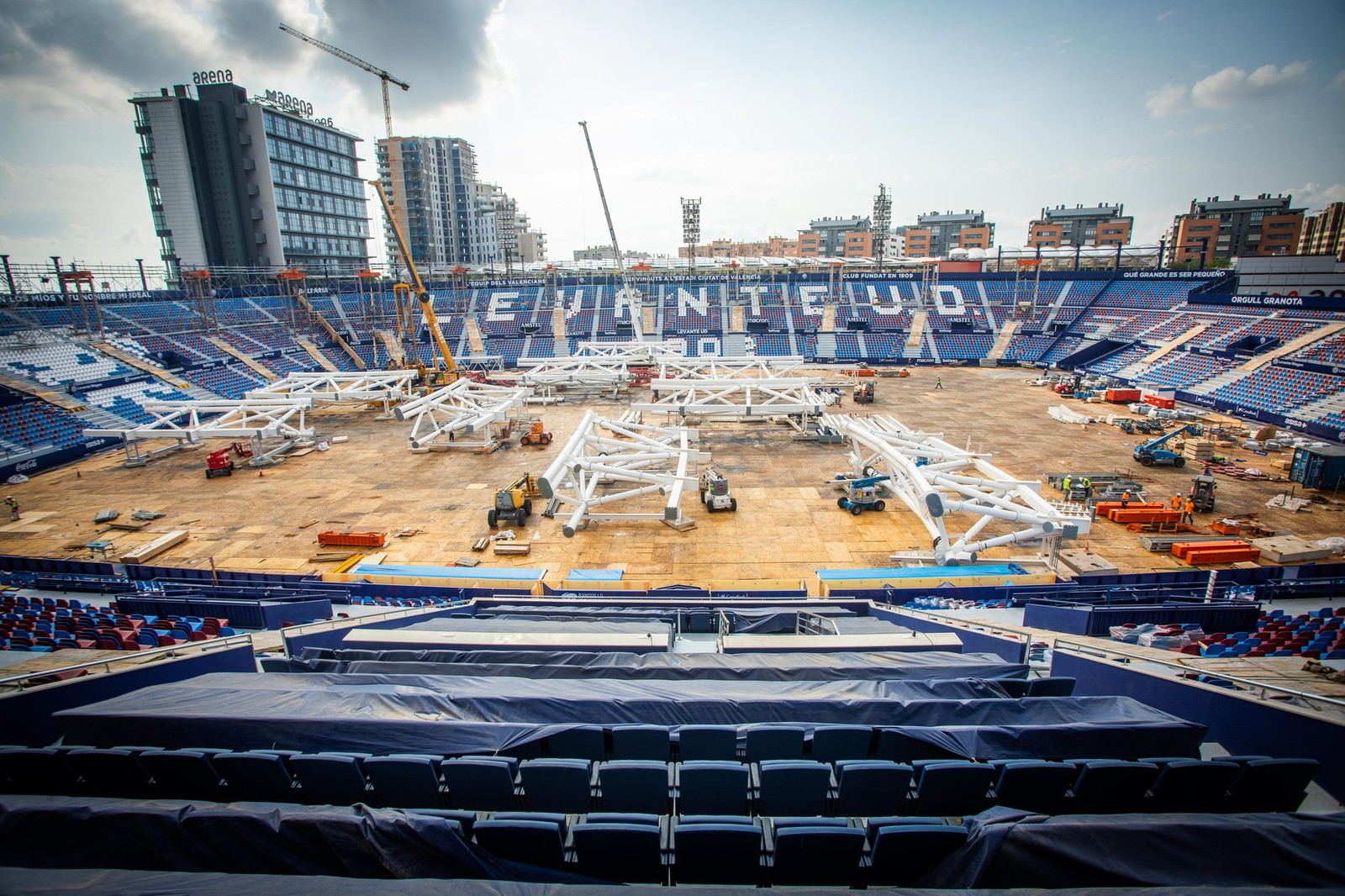 © Levante UD
The project's first phase will see a completely new canopy (based on steel cables and compression ring around the stadium), fresh LED lighting system, new public address system, giant screens and a new playing field. All of the work is expected to consume some €17 million.
Because the stadium had to remain in use, work had to be phased and external work began back in January. Because of COVID-19, dismantling of the old main stand's roof structure was launched on June 2 and concluded on July 7. Now the assembly of the steel compression ring is ongoing, with segments being placed on permanent and temporary supports around the stadium. Once this ends, preparations for the cable roof's 'big lift' can begin.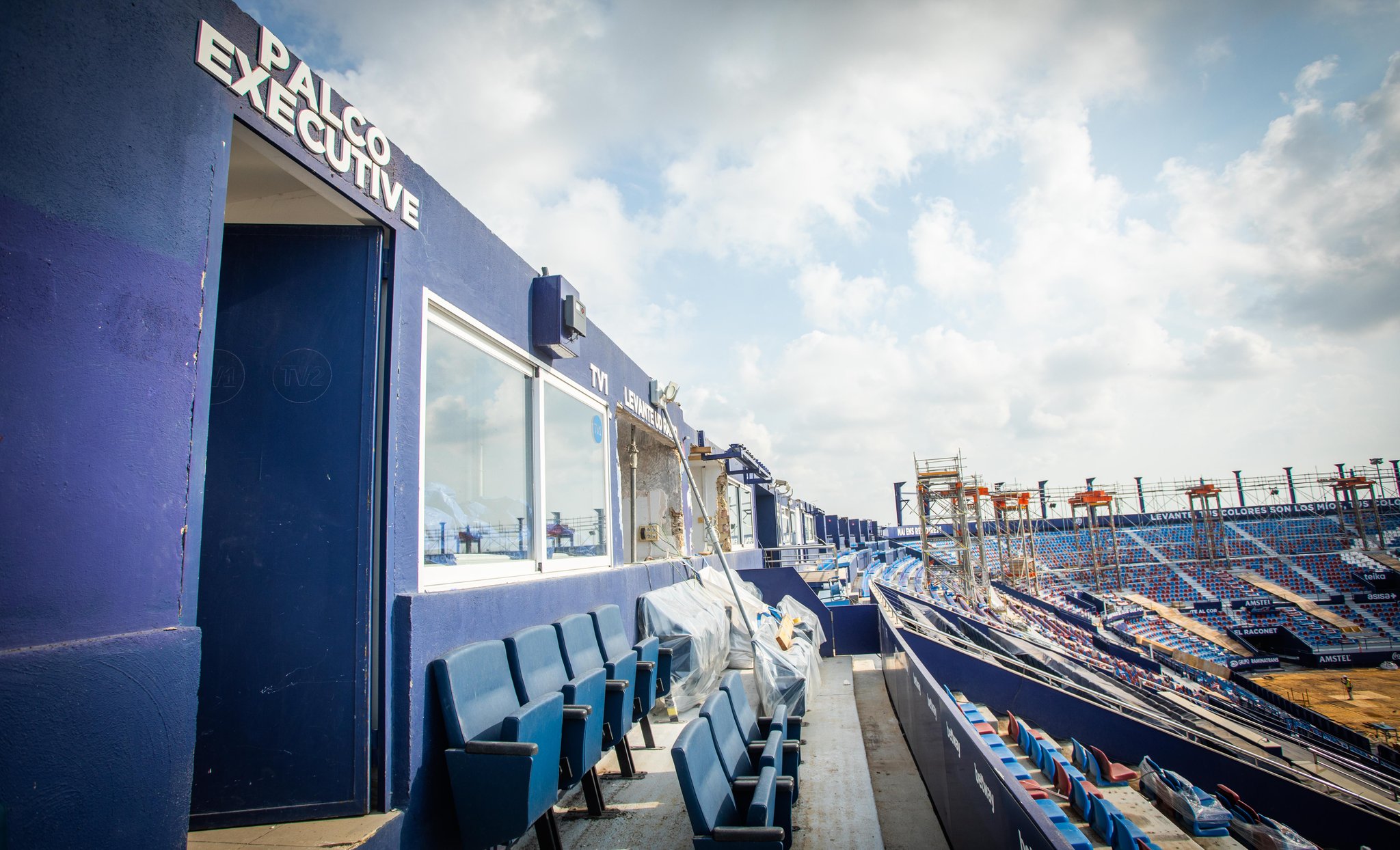 © Levante UD
The contractor, Grupo Bertolín, has agreed to deliver all work in just 17 weeks. The COVID-19 pandemic became ironically helpful in a way, despite shaking up all of the initial schedule.
With games being played at empty stadiums once La Liga resumed, Levante were able to relocate to the small Estadi Olímpic Camilo Cano in La Nucía for the last 6 games of 2019/20. Still, it turned out that playing the first games of 2020/21 away would be necessary. As things stand, Levante are to have the stadium fully covered and operational on October 5-10.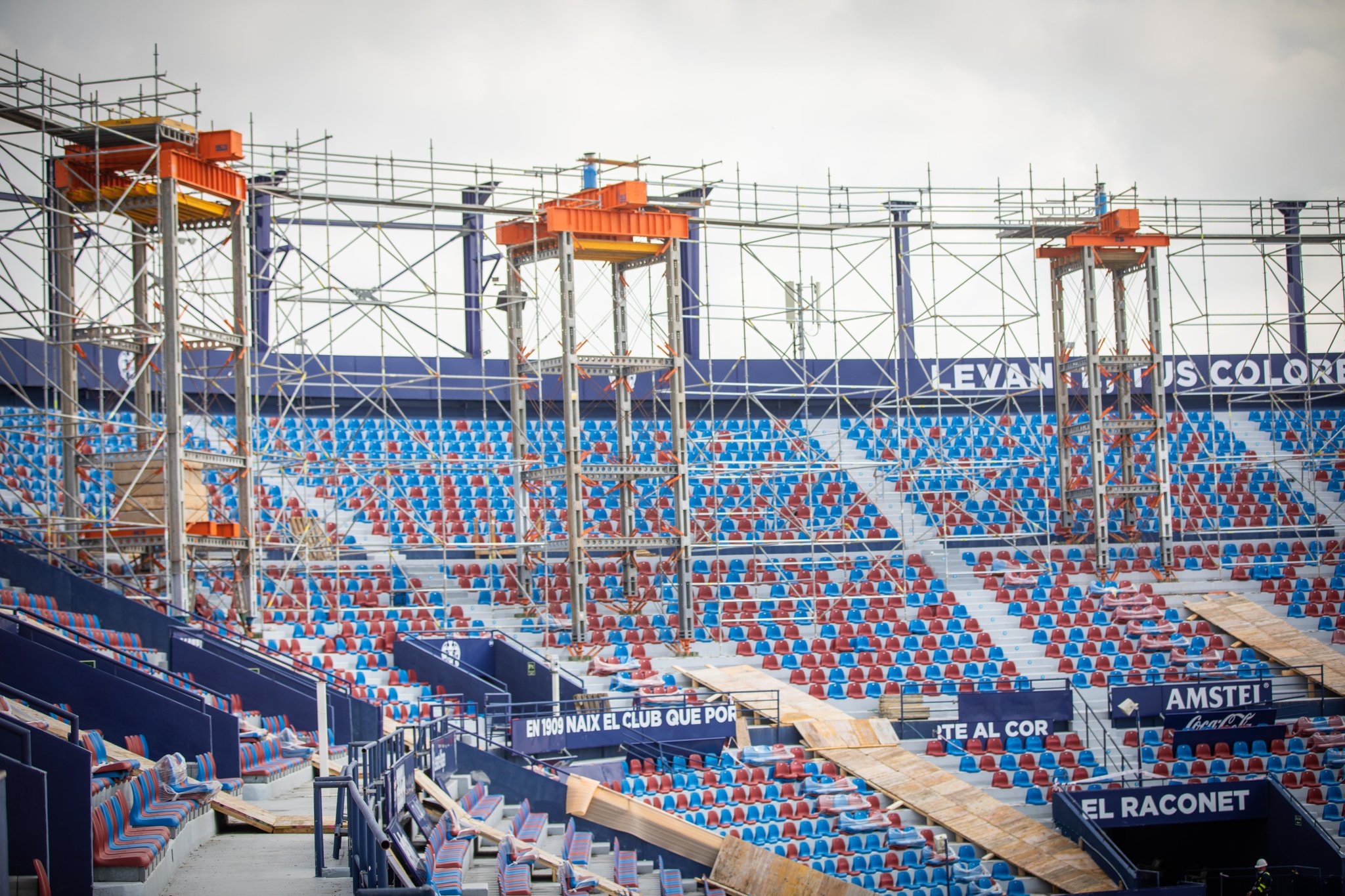 © Levante UD
The second phase of reconstruction will include expansion of facilities under the stands, particularly within the main grandstand. Once complete, these will be wrapped in a new, elegant and modern facade. All work is expected to cost €30 million (first phase included).