Stadium-sized casinos: the biggest gambling arenas on the planet
source: StadiumDB.com; author: michał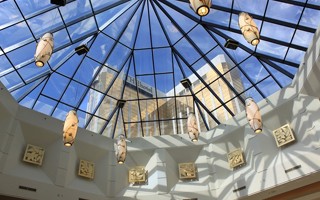 Now, the talk about the biggest casinos ever is all about the big guns, the behemoths, and the giants in the industry. They are made of towering gambling complexes that cover more space than some small towns.
We're not simply talking about gaming, but next level gaming here, as the most memorable names in the world of gambling compete to always be on the top of the game. Because of constant upgrades in the bid to stand above the competition, making a comparison of who has the best shopping malls, restaurants, and selection of slot machines and tables could be a very difficult thing to do.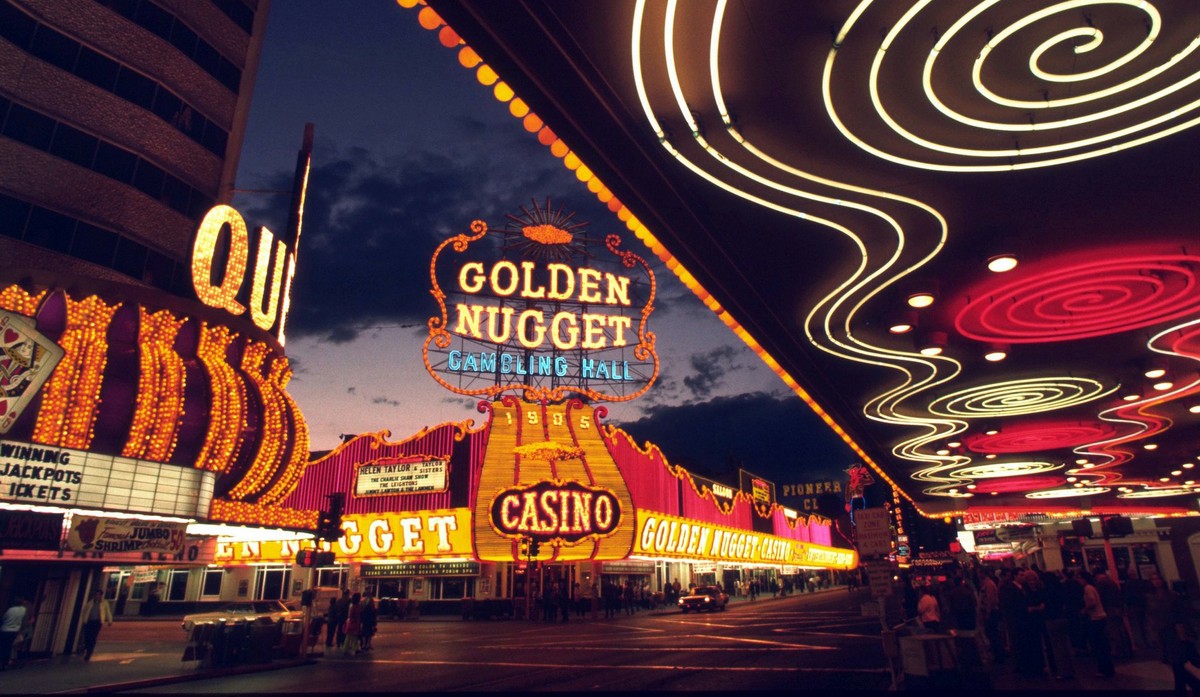 Read on, and you will discover the names that succeeded in making our list of the 10 largest casinos amidst an avalanche of names considered. And for when you can't be at these in person, there are fine substitutes to land-based casinos in these new sites to explore.
1. WinStar World Casino
No casino is bigger than the WinStar casino in the entire world. The 600,000 square feet gaming arena is located in a very unusual place in Oklahoma, and here, players are served up to 7,000 casino machines. The table games are more than 100 in number, while the bingo hall can take more than 800 players at the same time. There is also a non-smoking poker room too. Now, when gaming is not your immediate desire, then you will have other things like the pool, spa and bar, sports lounge, nightclub and the golf club to keep you entertained. The 8 gaming plazas and 17 restaurants are named after famous cities of the world. To add sauce to the whole thing, this casino that is owned by the Chickasaw Nation hosts top events and entertainers in its 7,700 capacity coliseum and 3,500 space event centre.
2. Venetian Macau
The building is the 7th largest in the whole world according to floor area. It is among the biggest casinos ever and lies beside the City of Dreams for easy immersion into the modern and vibrant gambling arena. The reflection of the bright lights from the walls on the water below makes for an amazing sight. There are 39 stories in this Chinese exotic and premium complex, and it covers up to 10,500,000 square feet. More than half of this is used for gaming, with more than 6,000 slot machines, 800 tables, and a four themed gaming arena to show for it. This is designed after the winding canals of Venice, to deliver something unique to the players. There are lots of dining, retail, and convention spaces, and an event centre that can hold 15,000 people.
3. City of Dreams, Macau
This is another name from China and it is the stuff of dreams, big dreams. People from near and far come to enjoy games in this 420,000 square foot property. You will always get the satisfaction you crave, because there are more than 450 tables, and up to 1,514 slot machines to give you that here. Coupled with these, is the retail space of up to 175,000 square feet, four spas, four hotels, and the VIP areas. For more fun, you can get to the live water theater, nightclub, art exhibition shows, bars, and the 30 restaurants. It is actually a leading destination for leisure.
4. Foxwoods, Ledyard, Connecticut
This is the Mecca of gaming in Connecticut, and though it is not like what you see in Vegas, it is the 4th casino with the largest land area in the world. This edifice belongs to the Mashantucket Pequot Tribal Nation, and there are six different casinos in it. The gaming area covers up to 340,000 - 344,000 square feet. The gaming tables are more than 250 here, while the slot machines are more than 3,400. They have a shopping center around, plus many world class boutiques. The food and drink outlets here are up to 55, while there is also a zip-lining and bowling area, plus a golf course and a spa.
5. Wynn Macau
This is where you can sleep, breathe, eat, shop, and finally gamble in luxury. Everything about this hotel and casino complex is luxurious. The gaming area covers up to 273,000 square feet. In the resort, players will have an art gallery, a spa, pool, 29 designer shops and up to four dining areas to savour. The outstanding thing about this location is the visual art shows and mesmerizing installations. They include the tree of prosperity that changes colour at intervals, the dragon that rotates, and the amazing performance lake where there is always a fire, music, and light show. There is also a Moon Jelly Aquarium with fluorescent lights.
6. Ponte 16, Macau
This lies close to a waterside in Macau's bubbling Harbor Area. There's more than 270,000 square feet of arena to explore here, and this makes it the 6th largest in the globe. The tables are 109 in number, while there are 307 slot machines, plus two VIP halls. They are focused on delivering games of different variants, including face-up blackjack, three card baccarat, American roulette, pat kao and fan tan - games that you will hardly see in other casinos. Travellers with the means can enjoy the lavish French hotel that has a fitness and spa centre and a swimming pool. There is a kids' play centre designed on the 'Angry Birds', plus a street performance corner, a gallery of collections from all over the world, and a foot massage corner.
7. Rio Casino Resort, South Africa
This is one casino that accommodates all, and ensures that there is something for everybody. It covers an area of up to 266,330 square feet and is inspired by the Brazilian carnival atmosphere. Here, slots are offered 24 hours in the 274 machines available. The tables are 12 in number and there are poker tournaments at regular intervals. High rollers can enjoy the exclusive Salon Privé, but all others will have a bar, two restaurants, a crèche, a kids arcade gaming area, and a hotel to enjoy.
8. Sands Macau
China surfaces again. This is a glittering centre for entertainment just by the side of the water. There is a 229,000 square foot arena for gaming here, and on it are 1,000 slot machines and 200 tables for gaming. The edifice has a memorable high ceiling design and the theater and spa are placed in strategic places in the arena so they can't be missed once the player is tired of playing. For the thirsty, there are up to 9 dining and drinking areas to select from here. They include McDonalds, KFC, and Starbucks.
9. MGM Grand, Las Vegas
Of course, you can't end the list without one from Vegas making it, or it would be an aberration. When this complex came to life in Las Vegas, it was seen as a sign of royalty. This complex that lies on the strip is still full of the swag with which it opened in 1993. This casino that breathes style and class has a gaming area of up to 170,000 to 171,500 square feet. The slot machines are 3,000 in number, while there are 200 gaming tables, exhibition and convention spaces, high roller private lounges, and a non-smoking poker room. But you can also decide to visit any of the three hotels in the resort, plus the 25 shops, the nightclub, spa, pool complex, arena, two theaters, 15 restaurants, and some VIP halls.
10. Casino Lisboa, Lisbon, Portugal
This is located in the Portuguese capital, and delivers a cultural aspect to the fun. Casino di Campione in Italy was the largest and oldest casino in Europe. But when you forget the overall size of the resort and consider the gaming space alone, Casino Lisboa has been the largest in Europe since its arrival. There's 165,000 square foot of gaming space for visitors to savour. This includes a two tier casino where you will find 26 tables and more than 1,000 slots. For non-gamers, the restaurants, art gallery, live performance on the rotating stage, the panoramic views, and the flexible auditorium, will make their day.