New design: India's second giant cricket stadium announced
source: StadiumDB.com; author: michał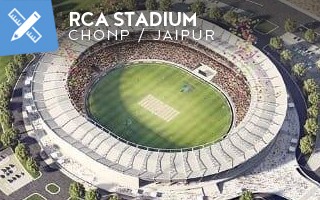 After the record-breaking venue in Ahmedabad, this time the state of Rajasthan will get its immense sports venue. Construction of the 75,000-seater should begin in 4 months.
Yesterday India's second immense cricket stadium project was announced, just months after the record-breaking Gujarat Motera Stadium had opened.
The new cricket stadium for Rajasthan Cricket Association is about to be built not in the capital of Jaipur exactly, rather in the village of Chonp. Location was selected for a reason, as the 41.47-hectare plot lies directly beside the Jaipur-Delhi highway. The land is roughly 10 km north of the city and 25 km from its centre.
Centrally located within the plot will be a 75,000-capacity stadium, which will make it the third largest cricket-specific venue worldwide, following only the giants from Ahmedabad and Melbourne. The building is to be delivered in two phases. First, in 24 months, auditorium for 45,000 people is to be created. Only in the second phase additional 30,000 seats would be created.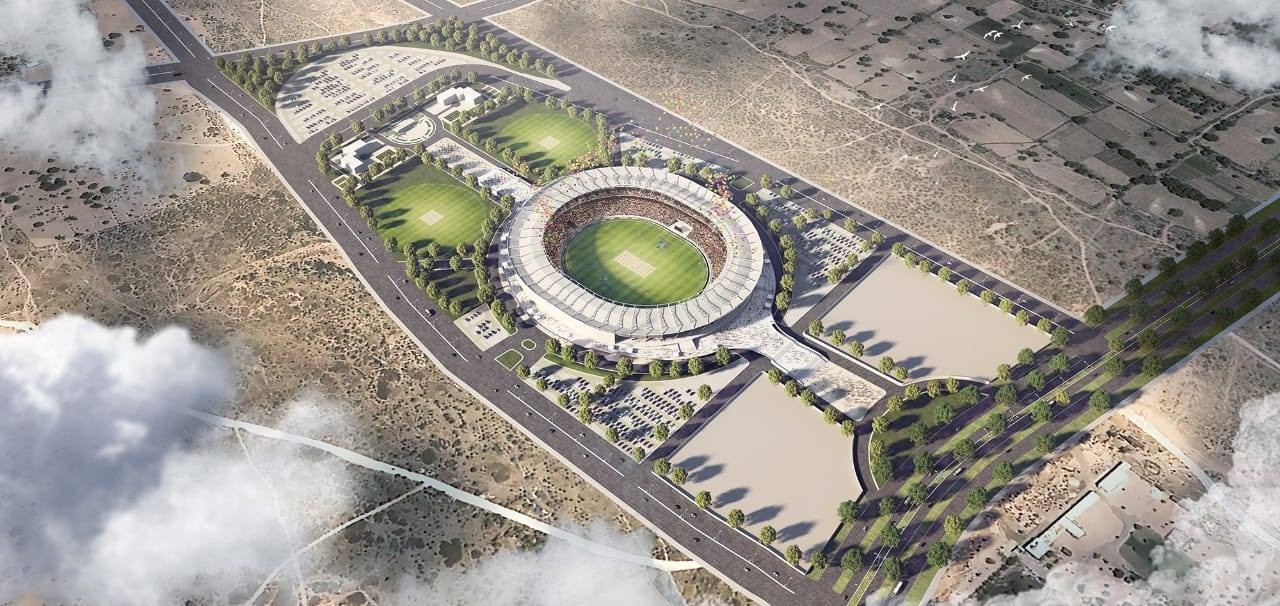 Despite its rather remote location and current lack of public transport, the stadium will offer only some 4,000 parking spaces. Remaining part of the precinct will be occupied by two training fields and 30 training nets.
The stadium will have facilities for indoor games, sports training academies and a club house. There will be two restaurants for spectators and a press conference room with a seating capacity of 250.
The project's price tag is expected to be INR 3.5 billion ($47m upon announcement). Of the amount 1 billion would be granted by BCCI (Board of Control for Cricket in India), another billion would come from external loan, 900 million from a loan within BCCI and 600 million from the sale of hospitality packages.