Germany: SC Freiburg stadium delayed by coronavirus
source: StadiumDB.com; author: michał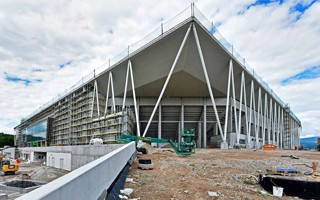 It was supposed to open within a few weeks from now. But today both the club and the city confirm that the new SC Freiburg stadium will not be ready for months, maybe as late as 2021.
The stands are ready, railings are even installed across the single-tiered south end. The roof is more than 75% complete, with only one stand yet to be covered. The parking for cars and bikes is in place, so are the training fields. Work on the tram line extension is advanced. Progress is visible on a week-to-week basis, suggesting everything is in order.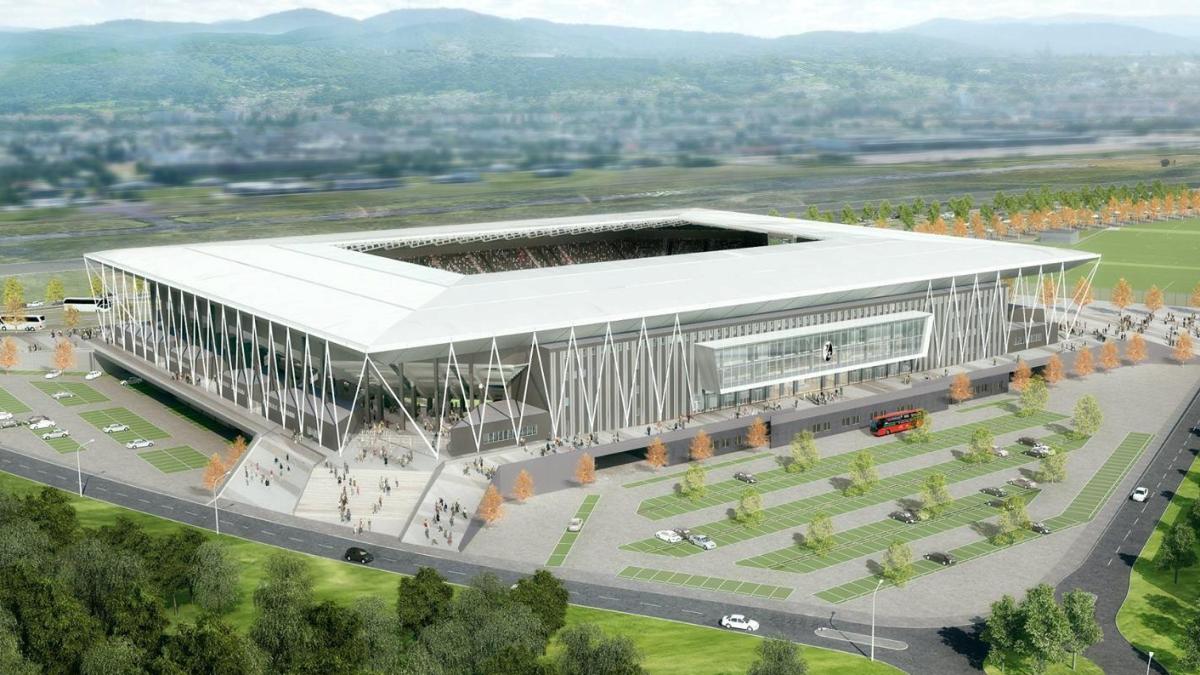 But it isn't, not exactly. After all, the new SC Freiburg stadium in the northern Wolfswinkel district was supposed to be delivered within weeks from now, in time for the 2020/21 season. Back in early weeks of the pandemic it was suggested that work is progressing as planned. However, this week the city has confirmed the project is months behind.
How many months? No-one feels competent enough to say exactly. December is considered a realistic delivery time, though it might go into 2021 as well. The delay has been caused by COVID-19, which has impacted the supply chain for the mostly-prefab stadium. As a consolation, its budget of €76.5 million ($87m) is confirmed to be maintained despite the forced changes.

Now the main issue, as confirmed by mayor Martin Haag yesterday, is when the stadium will actually be needed. After all, there is no certainty that fans will return undisturbed when the new season begins on September 18.
As a precautionary measure, SC Freiburg have listed both the old Schwarzwald-Stadion and the new stadium during the licensing process. Ironically, the construction delay may thus give supporters a chance to bid farewell to the old ground.
The new Freiburg stadium has been under construction since March 29, 2019. It will hold 34,700 people, of whom nearly 13,000 will be standing during games.