England: Coventry City announce stadium location
source: StadiumDB.com; author: michał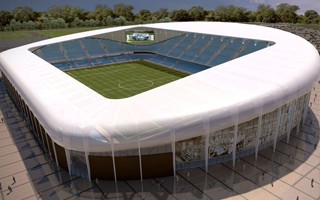 After numerous announcements finally we know the rough area where the Sky Blues' new home could be built. Agreement with University of Warwick is the first piece of solid news in years.
The story of Coventry City's relocation has so far been a messy telenovela, with years of breakups, public dramas and rebound relationships by CCFC's owners. As of today the club is basically homeless, with fans unsure where the 2020/21 campaign would be played.
The club have a safe option of prolonging their 2019/20 deal of sharing St. Andrew's Stadium in Birmingham, though it would be far from perfect for the supporters themselves. By comparison, while playing at Ricoh Arena in 2018/19 the Sky Blues enjoyed average following of nearly 12,400 fans, while in Birmingham the number dropped to under 6,700.
That's why CCFC are still negotiating terms of return with Ricoh Arena owners Wasps. But, though we're nearly into August already and talks have been ongoing for many weeks, no agreement has been reached.
It's already been 5 years since Coventry City's announcement of plans to build a private stadium within Coventry, to become independent of what they considered unfavourable terms at Ricoh Arena. But even then, in 2013, no specific location was indicated for that vague plan.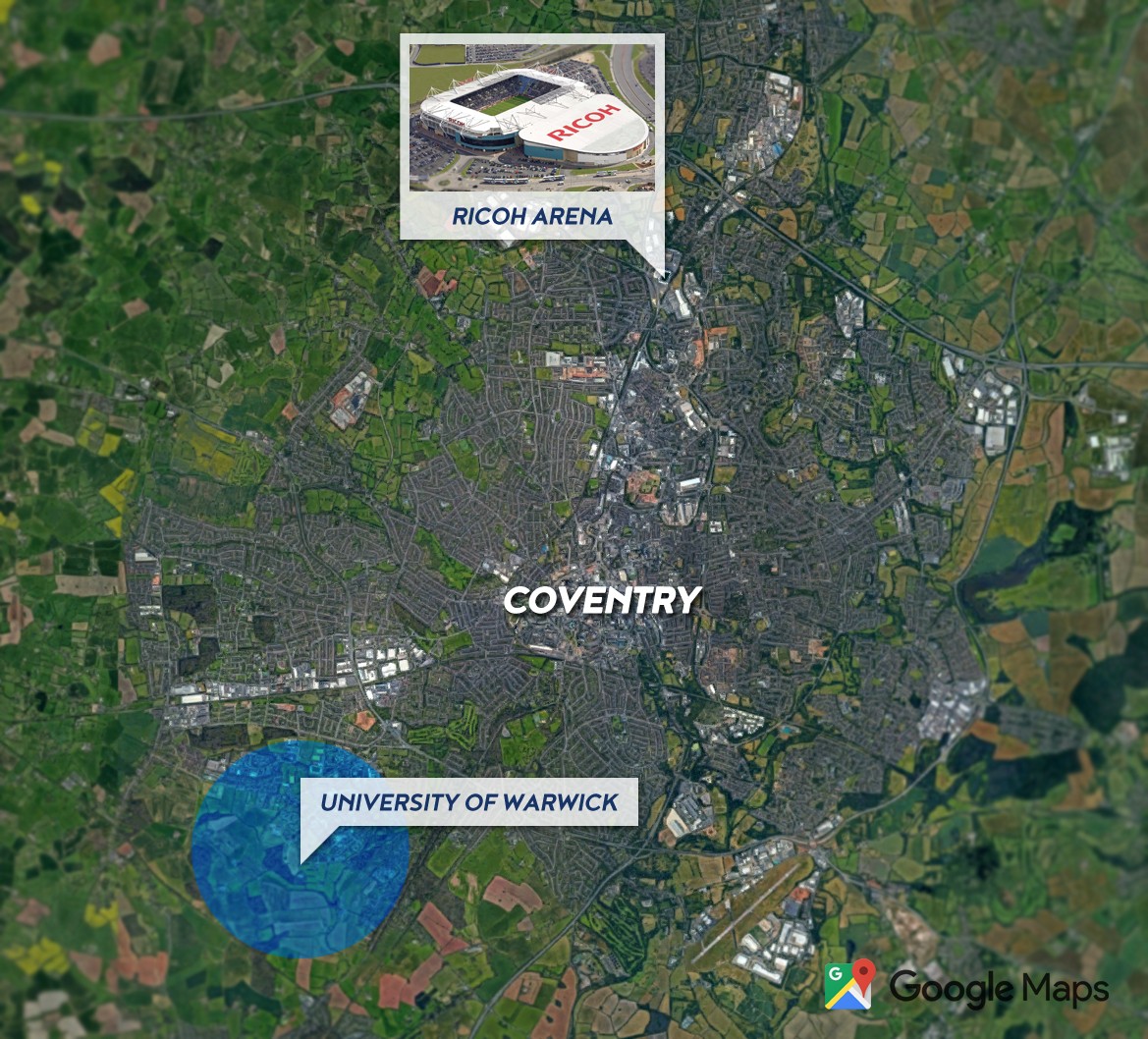 This has changed this week, seeing the club and University of Warwick issue a joint statement aboud cooperation to deliver a "visionary, environmentally friendly stadium in terms of materials, energy, noise, building and of course access."
The university would provide land, while all costs associated with the stadium itself would be carried by Coventry City. In return, the club would get all revenue, a long-standing dream of its owners.
Both sides "envision supporters arriving at the stadium through a new light rail station at the ground running alongside a new link road."
Because of the stadium's scale and planned interventions in public infrastructure, the project will require significant discussions with local and regional authorities. This in turn means fans have to brace themselves for a few years at best before the promised stadium opens.