COVID-19 crisis: Detailed virtual fans at MLB games
source: StadiumDB.com; author: michał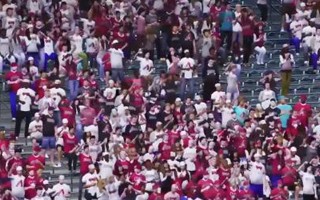 Though the stadiums are forced to remain empty, it doesn't seem so on TV. Fox Sports is experimenting with quite detailed virtual fans, even wearing weather-appropriate clothing.
With the COVID-19 pandemic outbreak in March, American baseball league MLB decided to postpone its season first by 2 weeks, then by 8 weeks, then indefinitely. Eventually, the schedule was cut drastically from 162 games to just 60 and has officially began yesterday.
But, because the US is seeing further rapid growth in infections, games are being played with empty stadia. The league has been preparing for such scenario and it now allows fans to push their reactions through stadium sound systems, using the MLB website or a dedicated fan app.
The cummulated noise is processed in order to create at least the semblence of atmosphere during games. Interestingly, MLB has announced that the noise will be turned down when majority of fan reactions turn negative, including booing.
Holding the MLB broadcasting rights, Fox Sports went much further than that, introducing virtual fans during game broadcast. And we don't mean a static background but individual, moving people inserted into the auditorium.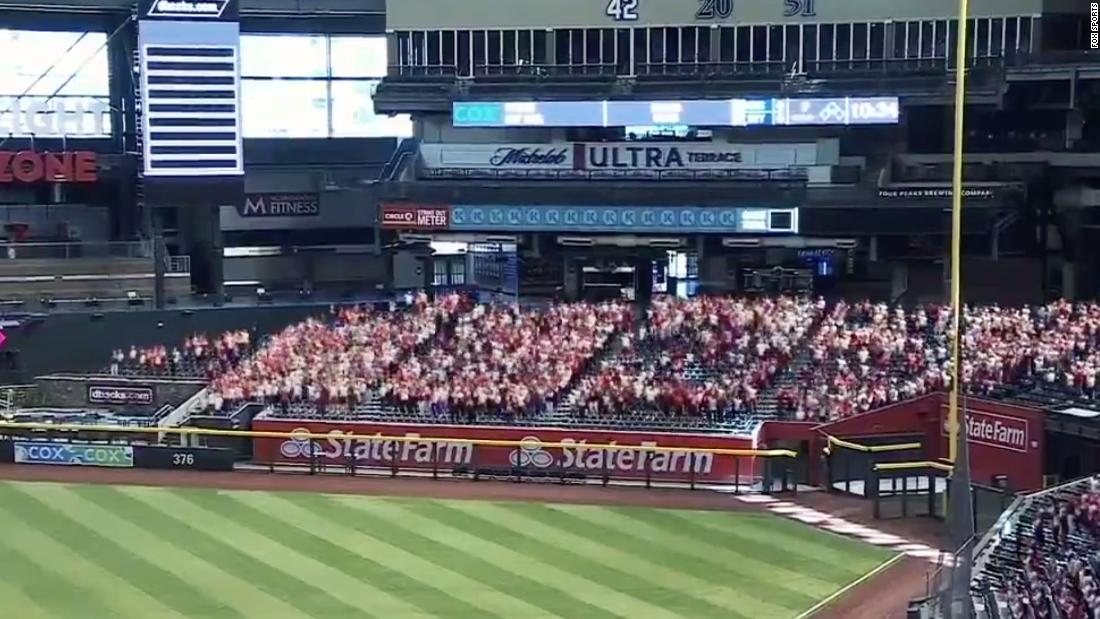 The level of detail is impressive to the extent that it's nearly creepy. The fake crowd represents various genders, ethnicities and ages. Even more, individuals are dressed up appropriately to local weather conditions and percentages of home and away colours are to resemble realistic crowd demographics. Even attendances are supposed to match realistic ones.
Fox Sports executive vice president Brad Zager told the New York Post that the point is to make these fan-free MLB broadcasts seem as normal as possible, but they're not trying to trick anyone into thinking there are real fans in the stands.
"It is not like we are trying to make people feel like there is a crowd there," Zager said. "We are trying to make them feel that in the normal pitch-by-pitch, shot-by-shot baseball it is what they are used to. We aren't trying to fool anyone."
Fox Sports aren't the first to try
Numerous organisations around the world have been experimenting with interim solutions for the gloomy matchdays without fans. Across Premier League stadia have been covered with giant advertising banners, smaller ones are expected at NFL games.
Individual attempts include putting cardboard fan photos in the stands, most famously used by Borussia M-gladbach but also by teams across England or Poland. Danish Aarhus GF have surrounded the field with LED screens to allow webcam streaming of fans at home.
In June Spain's La Liga has used an idea similar to Fox Sports' one. However, their crowds were largely mocked and even sparked campaigns across Europe for other leagues not to follow suit. In fact, many supporters organisations have publicly expressed criticism of the effort to replace them with virtual substitutes.