Poland: Construction in Rzeszów to start this year
source: StadiumDB.com; author: michał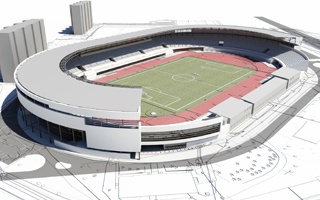 By year end the second municipal stadium in Rzeszów should see groundbreaking. Its updated concept has just been presented and it has changed significantly since the early vision of 2011.
In recent days, on May 31, the city of Rzeszów has received complete documentation of the Subcarpathian Athletics Centre (Podkarpackie Centrum Lekkiej Atletyki). The updated design includes canopy over vast majority of the seats, which wasn't part of the initial plan from 2011. In return, the stadium will be scaled down to 9,500, instead of 16,000.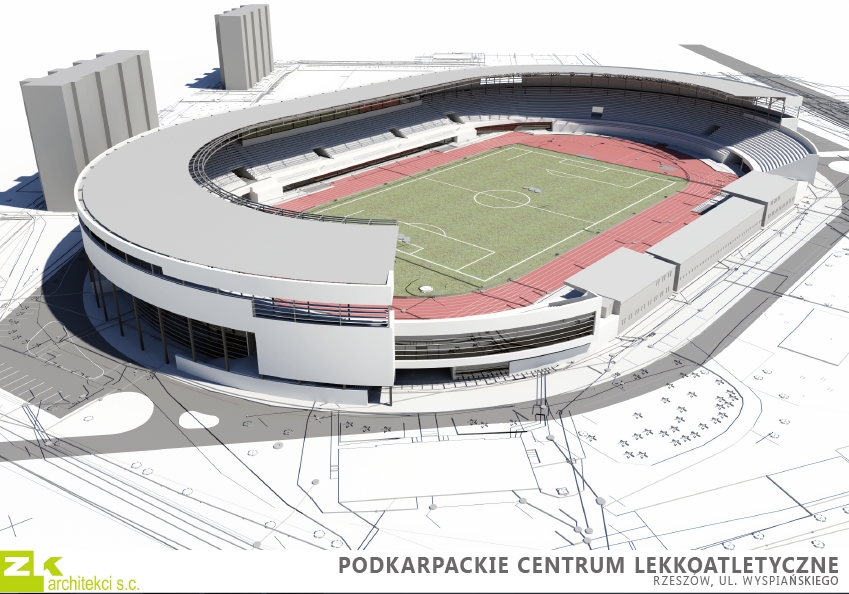 The C-shaped new stands will boost capacity beyond daily needs but primary cause of the stadium's scale is how many facilities for athletes have to fit inside. A covered running track, indoor sports halls and many locker rooms will make it a year-round training centre for young sportspeople.
These two major changes mentioned above surely must have impacted the price tag, however the city is yet to reveal how much the reconstruction would cost. Back in 2011, before price spike in Poland's construction sector, phase one of the scheme (east stand with 4,800 seats) was expected to consume PLN 32 million (€7.2 million).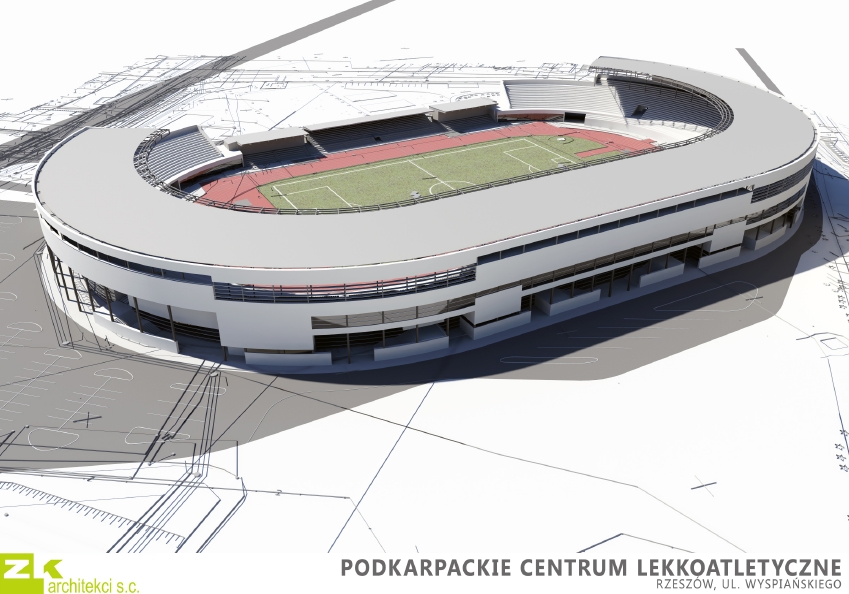 We may have to wait for current estimates until the construction tender is launched, which (according to declarations from February and April) should happen no later than September. For this year the city hall has PLN 12.6 million set aside to launch construction. This should be more than enough as actual works would likely not begin before last quarter of the year.
The scheme is already a decade old and so far not a single thing has been done at the stadium itself. First, it was supposed to be financed privately in return for permits for a skyscraper and/or shopping centre. When that scheme failed, for years there was no agreement who should carry the cost. Eventually the project is planned to be divided nearly equally between the city hall, the Subcarpathian region and the Ministry of Sports and Tourism.
Should all go well, construction should start late into the year and last until 2022. However, at this point there is still some uncertainty.