Milan: San Siro's future in more detail
source: StadiumDB.com; author: michał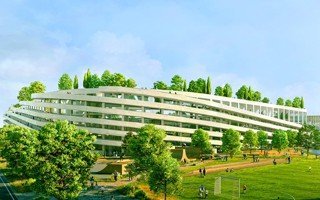 Both design teams competing for the new Milan stadium contract have presented their latest concepts. Parts of the stands, columns and roof of current San Siro would be preserved after AC Milan and Inter move.
June can be a crucial month for the new 60,000-seater in Milan. According to Il Fatto Quotidiano, by the end of this month the city and both Serie A clubs could agree terms of the stadium replacement scheme. This wouldn't be a final green light by no means but a milestone on the road to fruition.
Last year the city made 16 requests of AC Milan and Inter and on most of them a compromise or concessions have been reached. One remaining issue is the volume of commercial spaces proposed by both teams around the stadium. The city has requested the ratio of 35% between commercial and other spaces, while the clubs argue that 180,000 m2 is required for the project to be financially viable.
Good news for both football clubs came in late May, when the Superintendency for Cultural Heritage announced San Siro as having no substantial historical value and can be demolished. The argument is that the current structure is nowhere near the original from 1926 and interventions in previous decades (particularly in 1950s and 1990) have entirely changed its image.
For the teams it's good news because a different opinion could have meant more strict rules of what could be demolished and what would have to be preserved. As of now the clubs have agreed to leave portions of the stands, one cylindrical column and a piece of the steel roof.
The stadium is now expected to be converted into a commercial-leisure centre with numerous amenities free for public use. These include sports fields/courts, climbing wall, paths and public green. Now you can view all the released renderings on StadiumDB, by visiting the respective presentations of both proposals: by Sportium/Manica and by Populous.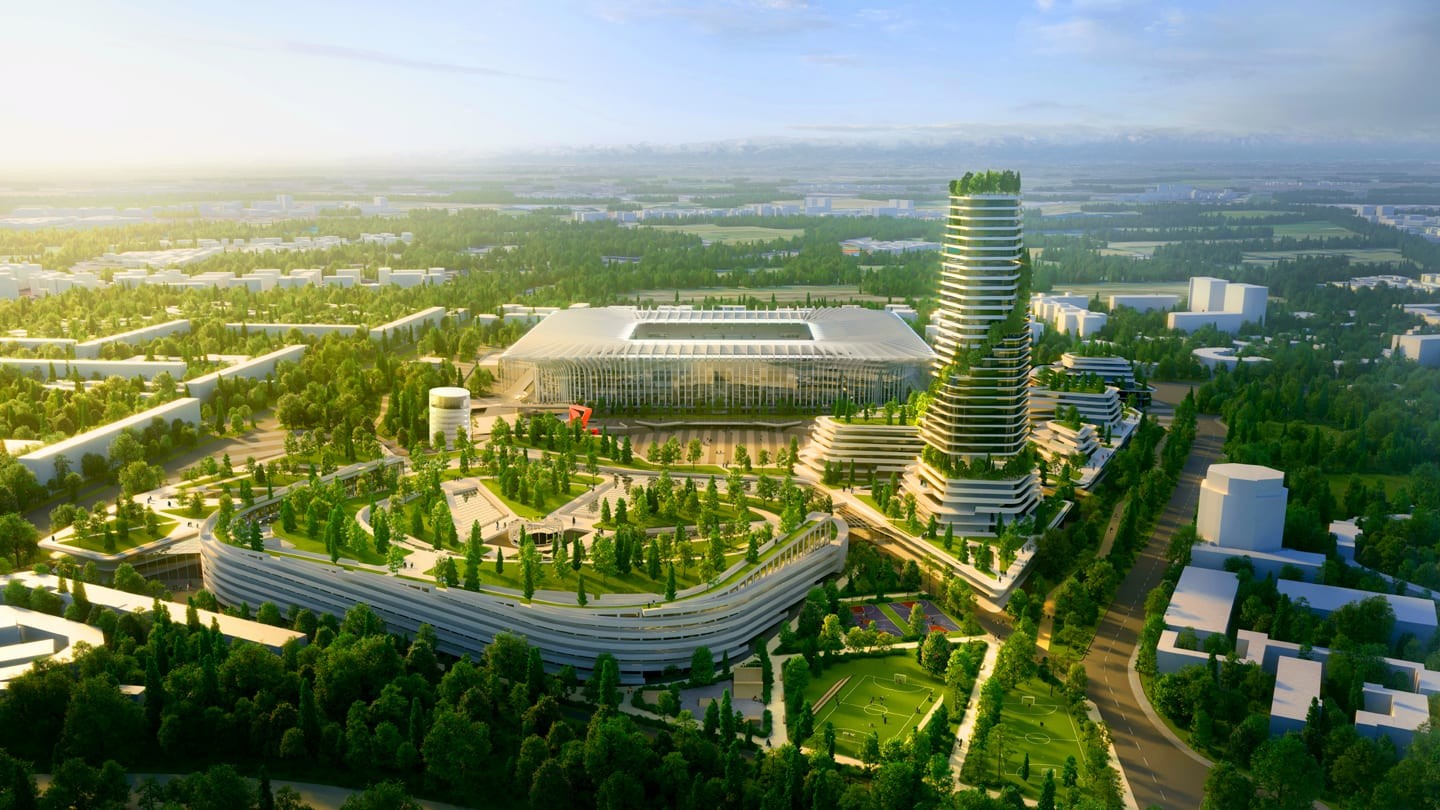 © Populous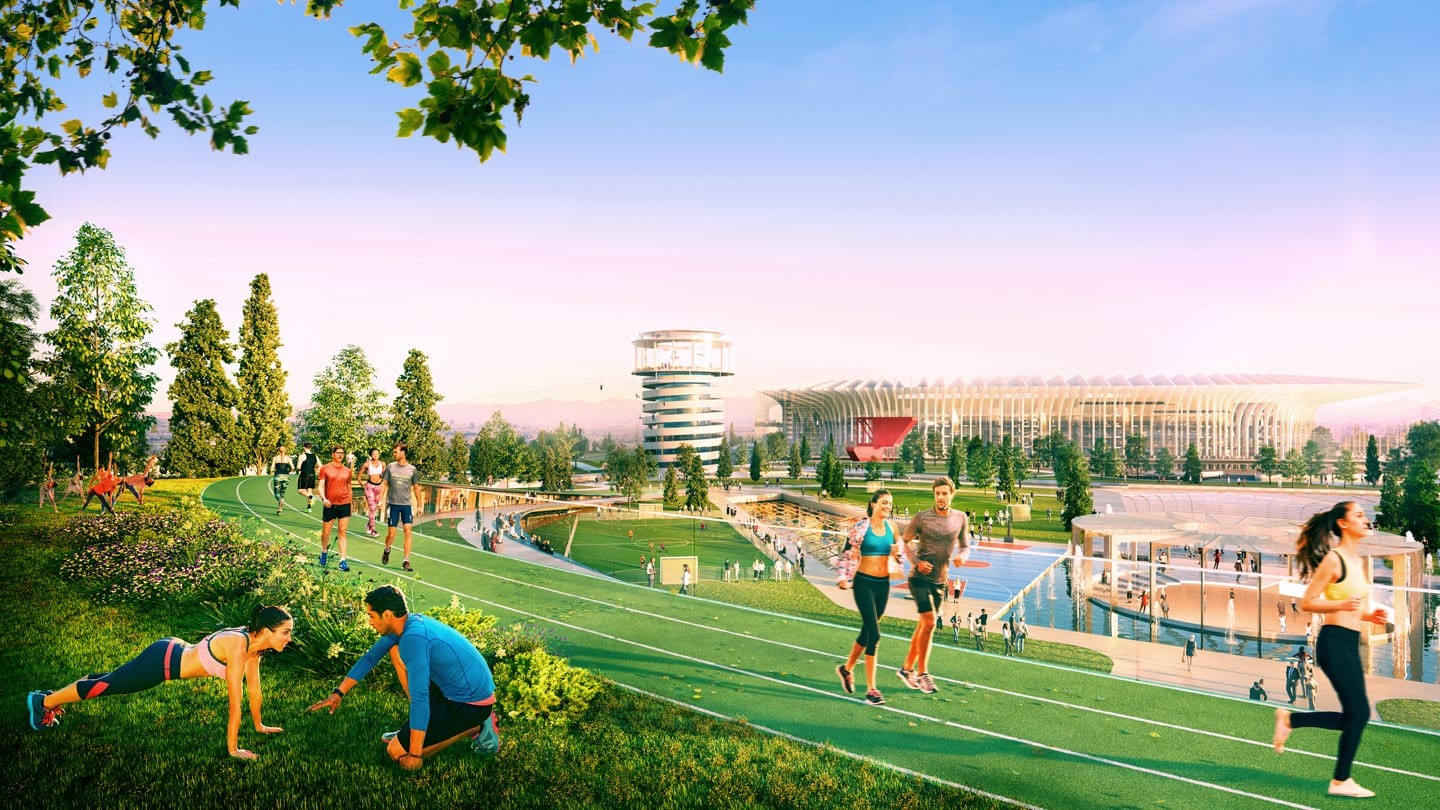 © Populous
© Manica Architecture / Progetto CMR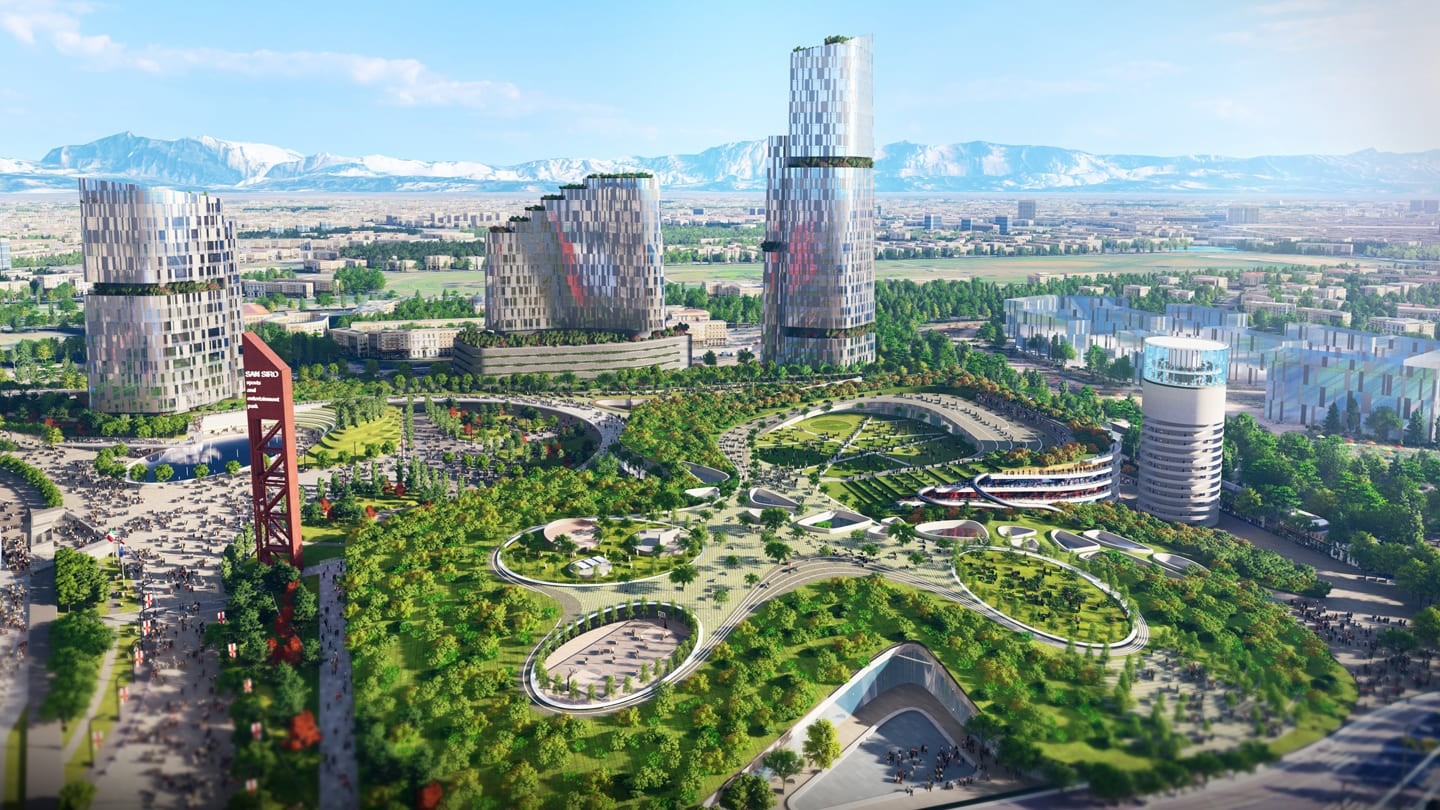 © Manica Architecture / Progetto CMR