Cardiff: Principality Stadium hospital no longer in use
source: WalesOnline.co.uk; author: michał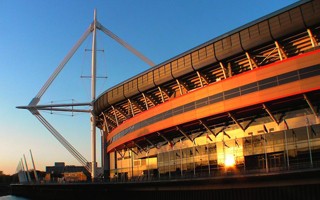 After just over a month of operation there are no patients at the Principality Stadium field hospital. At peak it had just 34 patients, though over 1,500 beds were at hand. Still, authorities will leave the facility at standby status until September.
The Dragon's Heart Hospital, a temporary facility set up as part of a £166-million field hospital scheme by the Welsh Government, was intended to hold up to 2,000 patients. It was set up in April and accepted its first patients on April 20.
However, it never reached the expected patient load, peaking at just 34 people being treated simultanously. Now, with the last patient having been discharged last Thursday, the facility is no longer in use. It will remain on standby, however, at least until the end of summer.
Initial contract with the Welsh Rugby Union was signed until July 20, however then it was extended until late September. Depending on how the epidemic shapes up in upcoming weeks, decision about the stadium's conversion back to sports could be taken by late July.
At this moment the situation in Wales seems well under control, with many spare beds in main hospitals. Total number of confirmed cases in Wales is estimated to be under 15,000 and daily increase in the double digits suggests there is no need for anciliary facilities. However, the situation may take a turn in the future, which is why Principality Stadium will remain closed for the summer.