With the most advanced stadiums, can NFL create atmosphere without fans?
source: StadiumDB.com; author: michał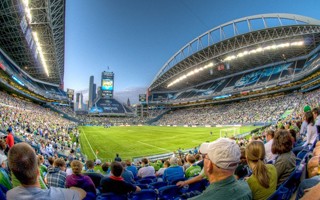 Though professional sports are bound to come back sooner than later, it's still unclear in what form they would. For the biggest leagues providing a compelling broadcasting product is particularly challenging.
Average spending on a modern NFL stadium is already far beyond $1 billion. Regardless the source of funding, it's the most expensive league in the world in infrastructural terms. Now that all those stadiums are to stand empty for months, possibly until 2021, it's a question of how to make proper use of them, should American football resume as planned during the summer.
Let's take a look at Atlanta, where the latest new facility was opened, back in 2017. Not only does Mercedes-Benz Stadium provide a home for the Atlanta Falcons, who are currently +4000 on the NFL odds boards to win the Super Bowl next year, it also has the world's largest LED screen inside, with surface of 5,793 square meters (62,350 square feet). It will lose the title later this year to SoFi Stadium's double-sided oculus screen, which will offer 6,500 square meters (70,000 square feet).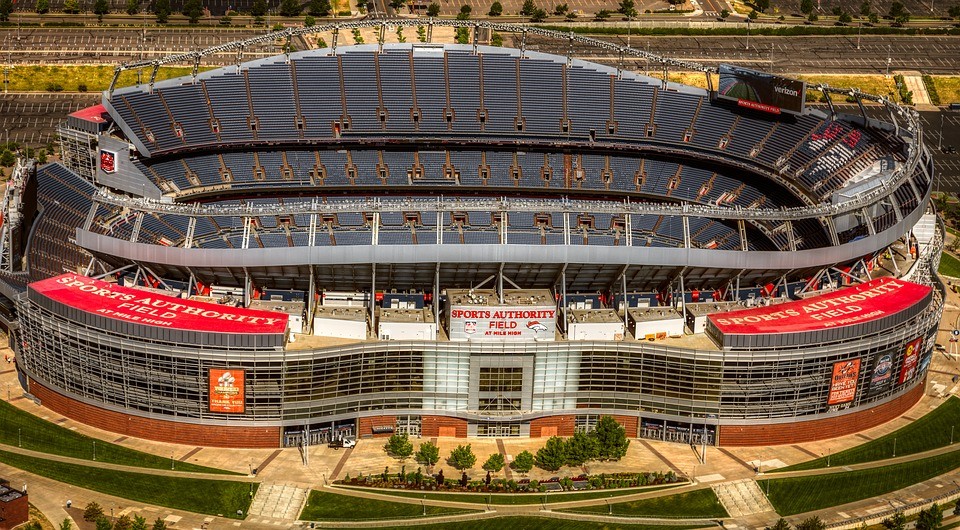 Now, usually such features are put at a stadium to help draw crowds, in an effort to compete with far more comfortable viewing at home. This time, however, here's no competition to even discuss. Here's the question: can the giant screens help broadcasters and operators in creating a decent product despite the depressing image of 70,000 empty seats? For now there's no simple answer as the industry is trying to find solutions for ghost games to become attractive for fans.
Camera operators will have to be really agile in switching views to avoid... most of the stadium. Putting large swathes of tarp across the stands seems unlikely. Possible ideas for getting fans inside the stadium in some way may be coming from other countries. As an example, in India, LED walls are considered to allow fans to appear on screens within the stands through the magic of VR. But could that catch on? Other ways to virtually put fans inside the stadiums are being analysed.
In terms of noise it's much easier. FOX Sports broadcaster Joe Buck has recently has suggested there is a contingency plan in place and decision to use artificial noise has already been made. It would have to be played depending on what's happening on the field.
"It's pretty much a done deal," he continued. "I think whoever is going to be at that control is going to have to be really good at their job and be realistic with how a crowd would react depending on what just happened on the field. So it's really important."