North Korea: Mysterious renovation of Yanggakdo Stadium
source: NKnews.org; author: michał
Another North Korean stadium is undergoing structural changes. As is quite common for this country, extent of work or timing are a grey area altogether.
As reported by NK News, the most recent satellite image from Pyongyand shows ongoing renovation work at one of the city's main sports stadiums, Yanggakdo. Just like the more famous national Rungrado, this venue is placed on an island within the Taedong River.
Built back in 1989, the stadium has traditionally offered 30,000 capacity, but in recent years has been disused. In May of last year it was reported by state media outlet Arirang Maeri that it's undergoing redevelopment, though it's quite obvious from satellite photos that the operation had begun much earlier.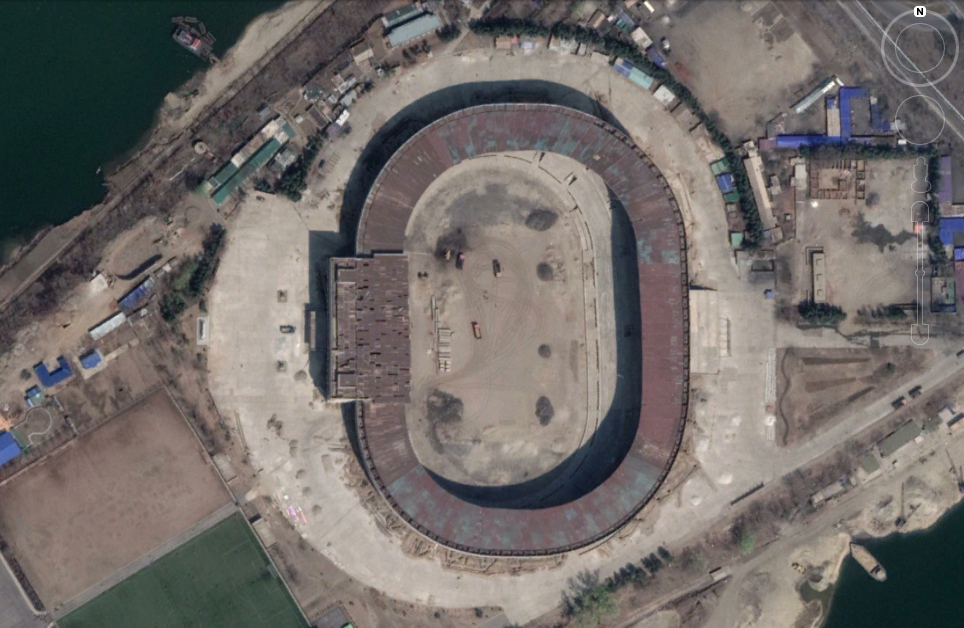 The field of play and running track were removed back in 2017, while by 2018 the floodlight masts were dismantled as well. It remains unclear when the stadium would be delivered in its new form, but the latest image – from April of this year – suggests progress is agonisingly slow. Which means there must have been reorganisation of the football league, because several teams used to play there.
Yanggakdo is the latest of Pyongyang stadiums to be undergoing renovation under the rule of Kim Jong Un. The national Rungrado May Day Stadium was thoroughly revamped in 2014. In 2016 Kim Il-sung Stadium was reopened after its renovation, while the April satellite photo shows seats being installed at the Sosan Football Stadium in western Pyongyang.