London: Brentford finishing work in uncertainty
source: StadiumDB.com; author: michał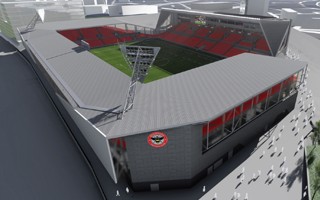 As restrictions have been loosened in Britain, work is once more gaining pace at the construction site on Lionel Road. But while workers are back, when will fans be allowed to come, too?
This week saw official easing of restrictions connected to the COVID-19 pandemic. It means that, with special protocols in place, workers were able to return to the Brentford Community Stadium construction site. Although it's barely a construction site any more, the stadium is physically finished, almost all installation works have been delivered and part of the systems have already been tested.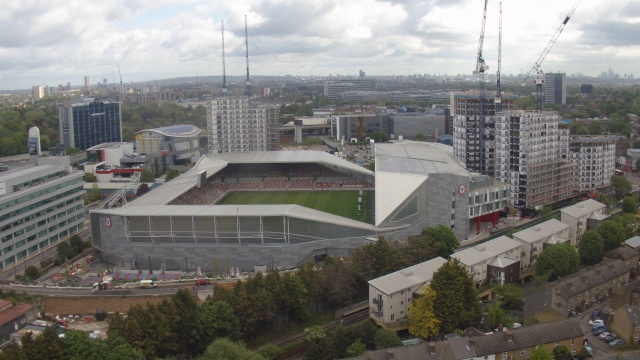 © Brentford FC
With little left to do, The Bees have no fear that the stadium will be ready for its predicted opening date, as soon as the 2020/21 season comes. And even though many fans have been displeased with the seating layout inside the stadium (following recent trend of mosaic patterns), they're also showing huge enthusiasm with the relocation.
First phase of season ticket sales saw all 8,000 snapped up, with 5,000 more on the waiting list. The latter group is buying their season tickets now, which means vast majority of the 17,250 new seats will be occupied for the 2020/21 campaign.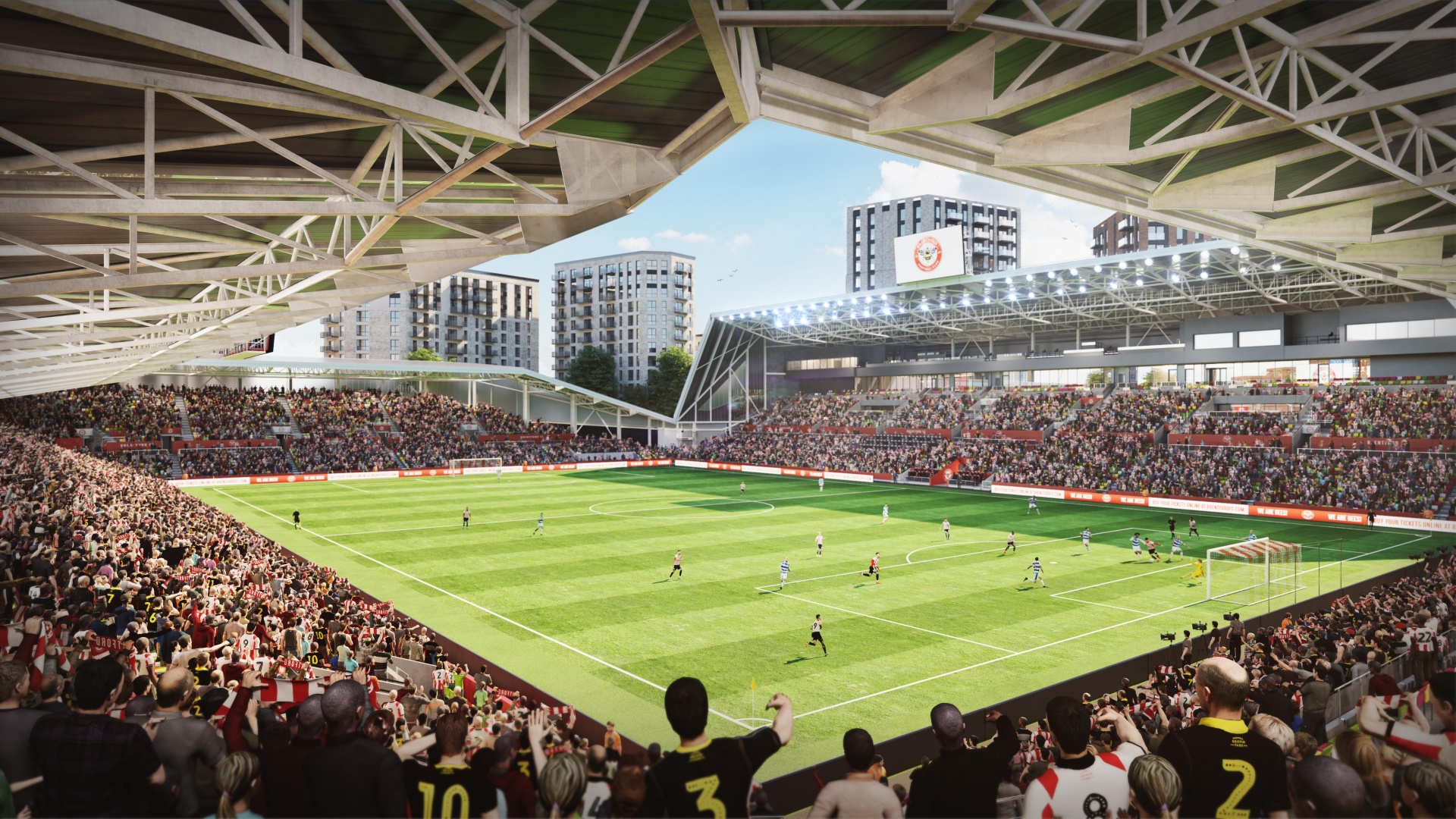 © Brentford FC
Or... they will be paid for, but will fans actually be able to come? Speculation suggests crowds would not be allowed inside stadiums possibly even until 2021 and it seems a likely scenario, seeing UK statistics concerning COVID-19. With 3,242 new cases over the past 24 hours and total number of cases officially over 230,000, the country is third only to the US and Russia in terms of scale. Official death toll has already exceeded 33,000.
For Brentford this means additional uncertainty. Question mark lingers not only over the new stadium but also the 116-year-old Griffin Park. Will it have the long-awaited farewell game? Official plans suggested it would be demolished once the successor opens. If that remains the case (and keeping two stadia at a time of no matchday revenue would be very hard), it means the last game has already happened on March 7, when Brentford defeated Sheffield Wednesday.