Germany: Outline stadium plan for Preußen Münster
source: MuensterscheZeitung.de / 100ProzentMeinSCP.de; author: michał
Not just yet, but the 3. Liga team could finally get the long-desired new stadium. It would be delivered in phases to enable constant football use. The outcome should be expected no sooner than 2026.
Last week a breakthrough of sorts took place in Münster (NRW), seeing the city council – opposition included – opt for an architectural competition for new Preußenstadion.
The starting point has been set by a feasibility study delivered by Albert Speer + Partner (AS+P). It foresees 5 different variant, each differing in extent of stadium work delivered. The principles are identical for all of them. First, the main stand from 2009 would be largely preserved. Second, initial capacity of the new stadium would be 20,000 with option to expand. Third, work has to be phases in order to enable constant football use.
Timeline
While the approval of an architectural competition is good news, supporters have to brace themselves for some waiting. It's unlikely the competition could be announced before the September local election. This means complete documentation with the building permit might not be ready before 2022.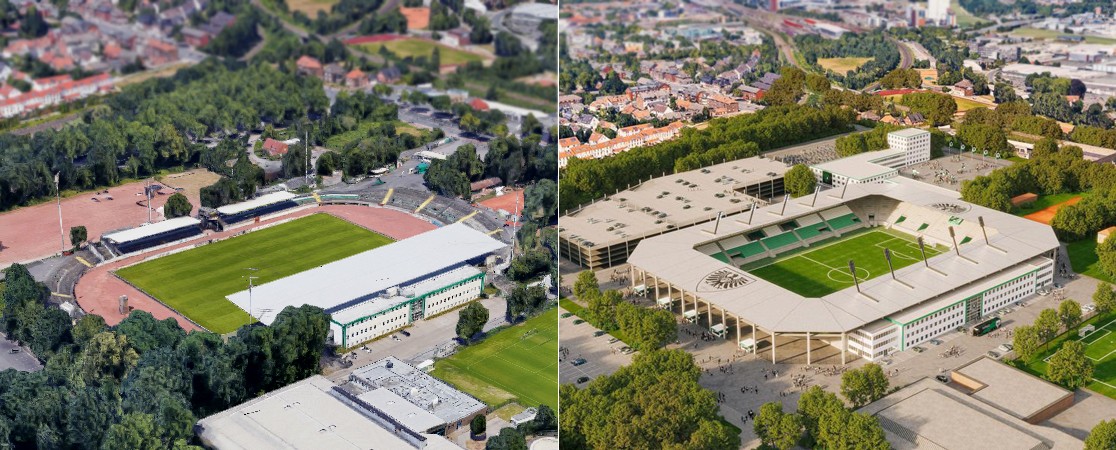 Then you have to take into account 3 years for construction, which means delivery of the stadium is probable between 2025 and 2026. Especially if it's to come with anciliary functions you can see in the rendering, like multi-level parking and offices.
Uncertainty over cost
Initial budget estimate is €40 million but it's an amount that should be treated as a starting point rather than a detailed goal – just like the rendering, which doesn't show the final stadium. According to the feasibility study by AS+P, the basic, bare version of the stadium would come at around €31.7 million.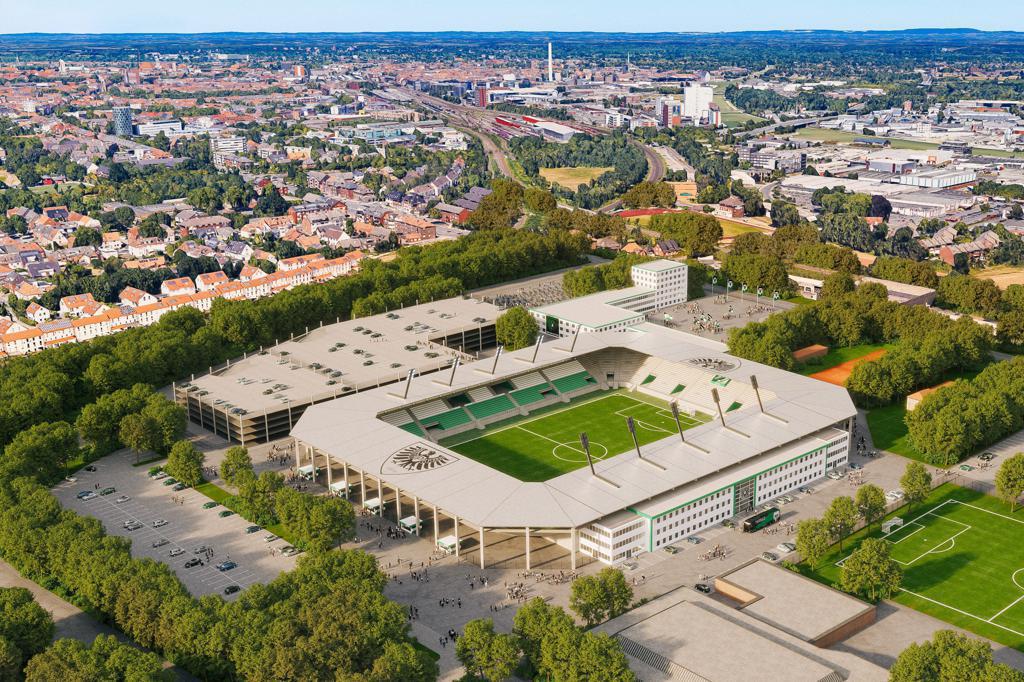 With extensive hospitality, club pub and enclosed corners the stadium would rise to €40.5 million. But, since we're talking of a project that won't go under construction until at least 2022, a lot can change, depending on market situation.
Also, the secondary facilities seen rendered include the multi-level parking (€24.1m), offices (€14m) and training fields (€2.1m). The risk factors alone are estimated to potentially add app. €7 million. In total, all of the envisaged complex might thus cost €92.5 to €102.5 million, depending on stadium variant. A detailed financial vehicle is thus required, which should be established during the time needed before a building permit can be issued in 2022.