Poland: Widzew aiming at 22,000-23,000
source: StadiumDB.com; author: michał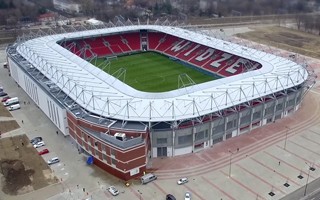 With record-setting crowds, the third-league club are hopeful that their stadium could be expanded sooner than later. First an addition of 500 seats is planned, later up to 4,500.
Speaking to Radio Widzew, vice-chairman of Widzew Piotr Szur revealed that the football team have been in contact with their stadium designers, the Ferdzynowie architectural practice, for the last 3 months. The subject: expansion of the current ground.
Despite having been in use for just 3 years, the stadium has already proved too small. Supporters of Widzew have defied all odds and expectations, setting numerous national records in season ticket sales since the stadium has opened. First half of 2019/20 saw their average occupancy at 92%, with 16,523 people per game, second only to Śląsk Wrocław nationwide, despite Widzew playing in the 3rd league (nominally 2. Liga).
Initially it was expected the interest would die down after the 'new stadium effect' wears off, but that hasn't happened. Thus the talks between Widzew and Ferdzynowie. In the short term the club are hopeful of adding 500 seats by doing what has been quite common in the Netherlands recently: adding seats between the field and front row.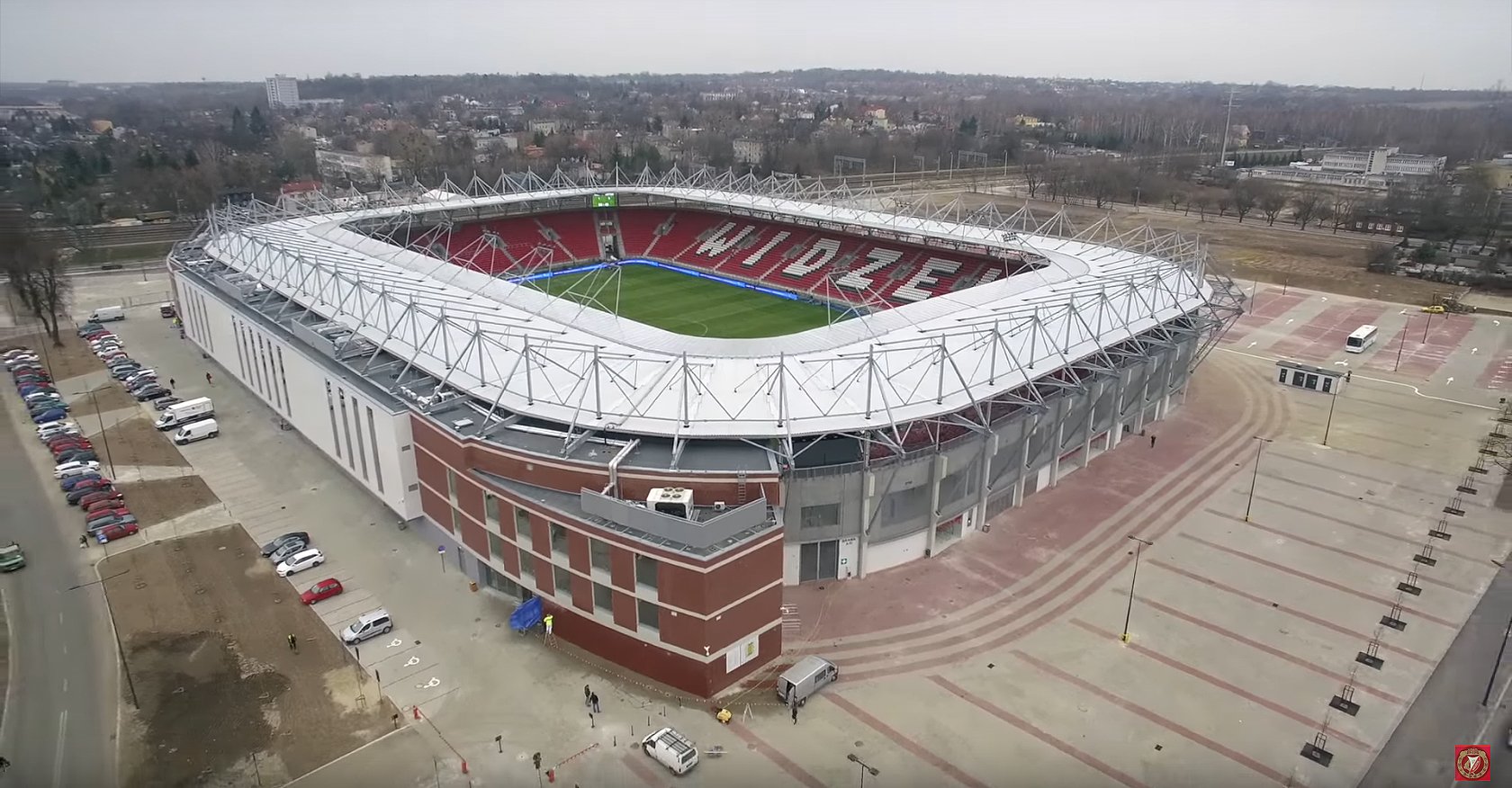 © Widzew Łódź / Flight Level
But the long-term goal is growing significantly and becoming Poland's leaders in terms of attendance. "Eventually we'd like to expand to 22,000-23,000 seats, because that's feasible. I can reveal that it would involve temporary removal of the roof. What we don't know at this point is whether we could reuse the roof afterwards or if additional funding for a new roof would be needed." said vice-chairman Szor.
There's only one major issue: funding. While Widzew would likely get the green light from the city of Łódź for significant alterations of the taxpayer-funded asset, Poland saw only two privately-financed projects of comparable scale, in Grodzisk Wielkopolski and Nieciecza. And Widzew don't have the backing of large manufacturing companies like in these two cases.
The club have one major argument in talks with the city. Authorities promised to support both large clubs in Łódź, but their stadium projects are hardly comparable. Though they are both designed for 18,000 people, Widzew's stadium has consumed PLN 138 million (€30.4m), while ŁKS's will cost 223 million (€49m). There is an argument to be made that ŁKS is getting a better stadium, even if not better in terms value for money.
While the argument is valid, there's one giant problem: even before the coronavirus pandemic Łódź had no loose resources for additional projects. Now, with tax revenue decreasing daily, already over 150 projects from this year's budget have been dropped and more are expected to be cancelled. With crisis expected to push into 2021, it's unlikely the city would have extra money for expansion of a stadium that isn't economically viable even with its high occupancy rate (matches are subsidised).