Liverpool: Anfield expansion on 12-month hold
source: StadiumDB.com; author: michał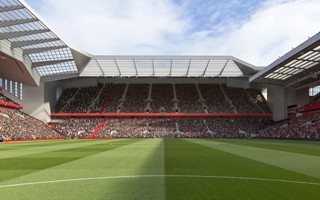 As both the football and construction markets are shaken with uncertainty, Liverpool FC are announcing at least a year-long delay in their Anfield Road expansion scheme.
This must be such a frustrating period for Liverpool FC supporters! Not only can their club be deprived of the first Premier League title in decades, they're also forced to wait longer for Anfield to grow. Despite most ongoing construction projects continuing with only minor disruptions, those yet to see groundbreaking are more and more often put on hold.
This is exactly what Liverpool FC have decided to do with their second phase of Anfield expansion, the new Anfield Road Stand. As per official statement issued yesterday, the club decided to wait 12 months before going forward. Previous estimates suggested the planning application could be filed about now and work would begin in autumn of this year. As a result, in the summer of 2022 the stadium would have seen capacity increase to 61,000.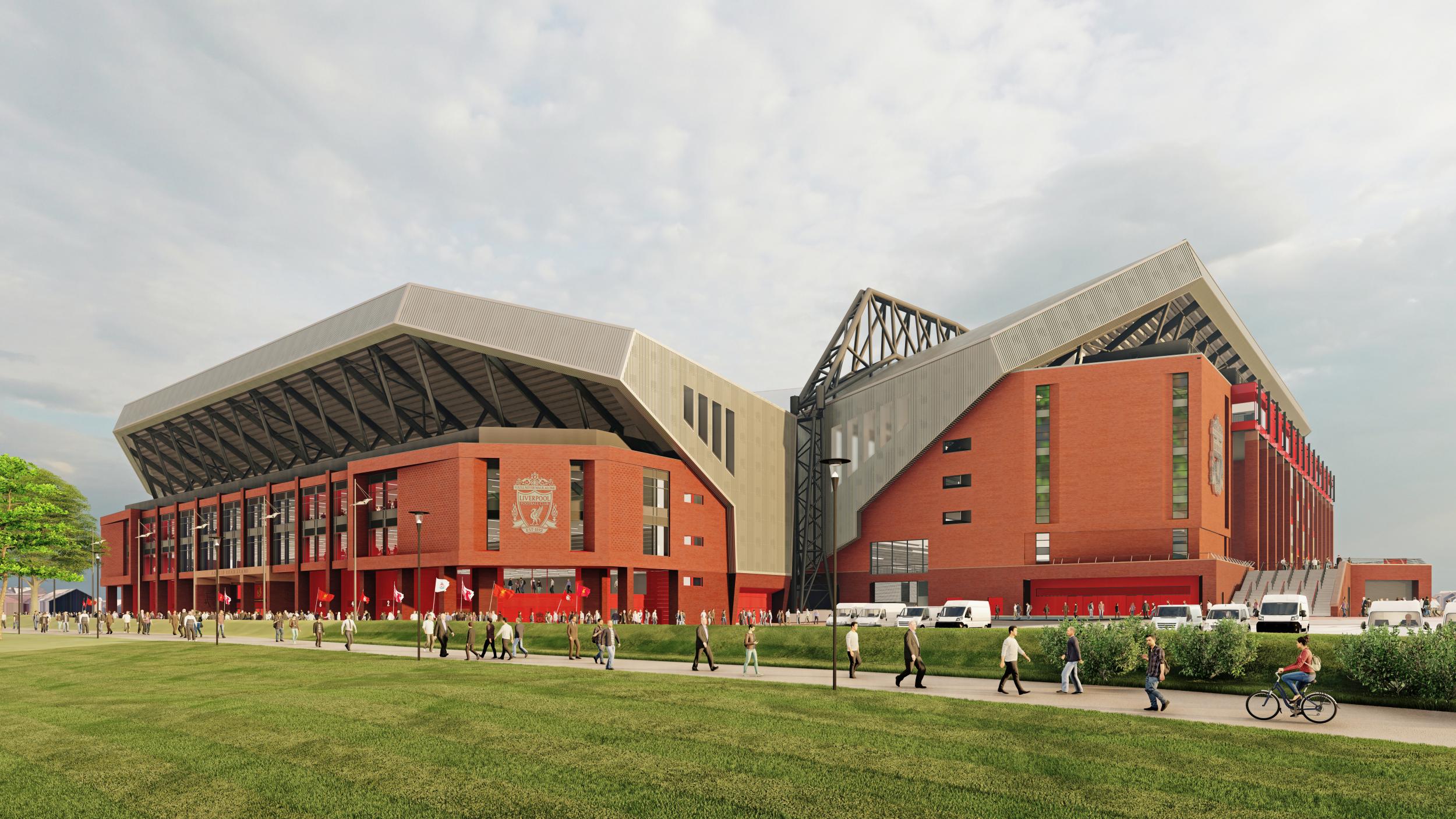 © Liverpool FC
This is no longer the case and impatient supporters should not be worried about the planning application not being filed soon. "Given the planning application is no longer time-critical, it is our intention to submit our planning application at some stage during the next 12 months." said the club's COO Andy Hughes.
The key issue, according to the statement, is the uncertainty of being able to uphold the initial timeline. Anfield Road Stand is expected to be delivered with minimal disruption to daily stadium operations, which means it needs an 18-month period with at least two full summer off-seasons (previously expected to be those in 2021 and 2022).
But the football calendar could be shaken up not only for the current season, final consequences of the pandemic remain unclear. Also, there are issues of administrative deadlines, supply chains and wider stability of the construction market.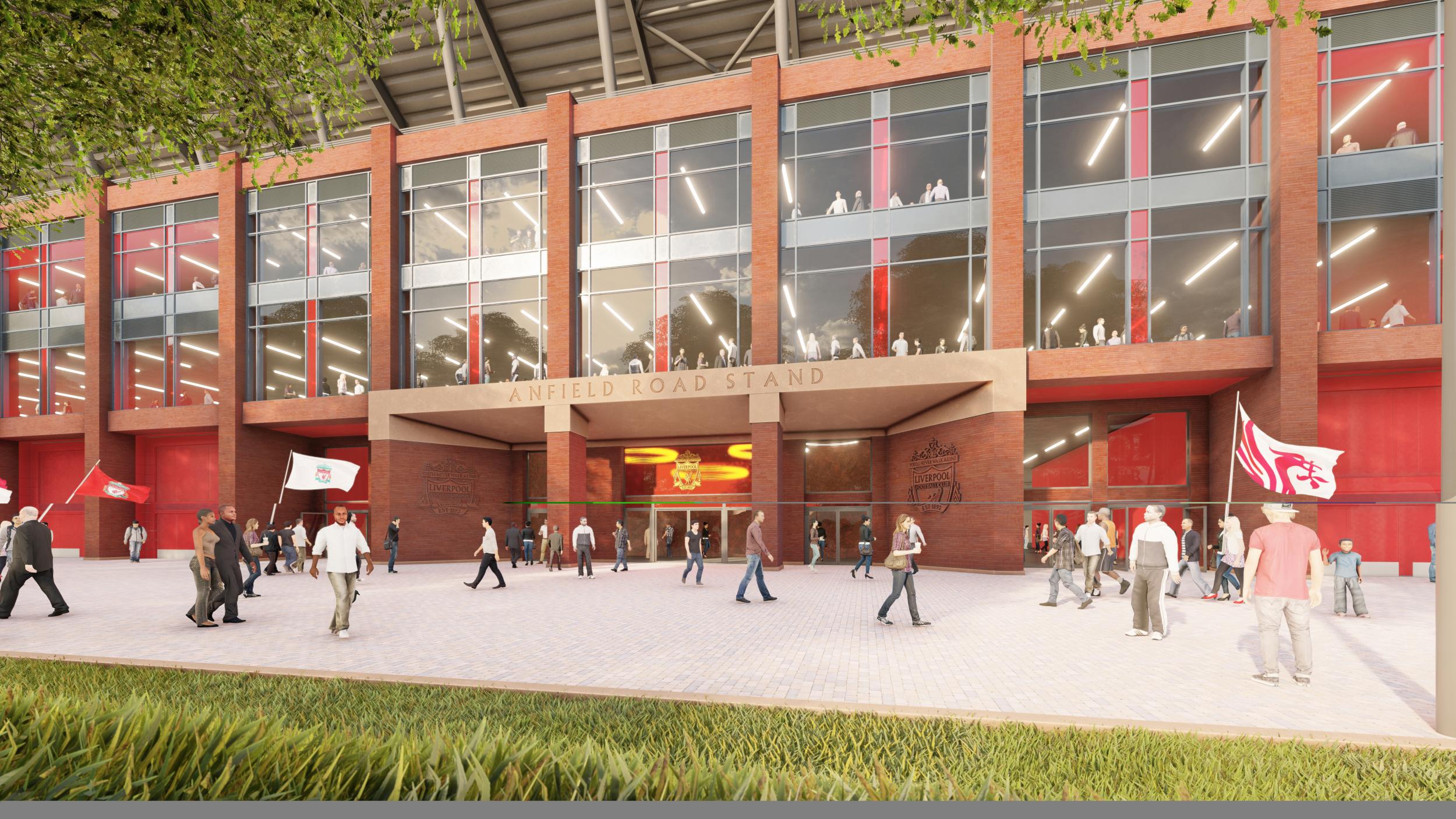 © Liverpool FC
So much for official explanation, let's speculate...
Though the club's statement is nearly 550-word long, there's not much more content in it. It should be remembered that the pandemic isn't the only factor and it became important on top of questions already linguering before.
First, Liverpool FC were expected to file the planning application this spring, but with no deadline set in stone. Getting through all bureaucratic hurdles in time to begin work in autumn wasn't certain at all, COVID-19 or not. It would have been safe if the old outline planning permission for Anfield Road was still valid, but it lapsed last year as the club opted for adding more seats.
Second, the Reds still have no contractor selected. Initially, the club announced the will to pass on the biggest construction companies in Britain, seeking better offers with smaller bidders. The selected contractor was supposed to be selected before the nationwide lockdown, but no decision was taken. It's entirely possible that no agreement was reached and the club might now – as suggested by Building.co.uk – opt for knocking on the doors of the Tier 1 companies, who might be a safer pick in uncertain times. And any new negotiation would likely take time.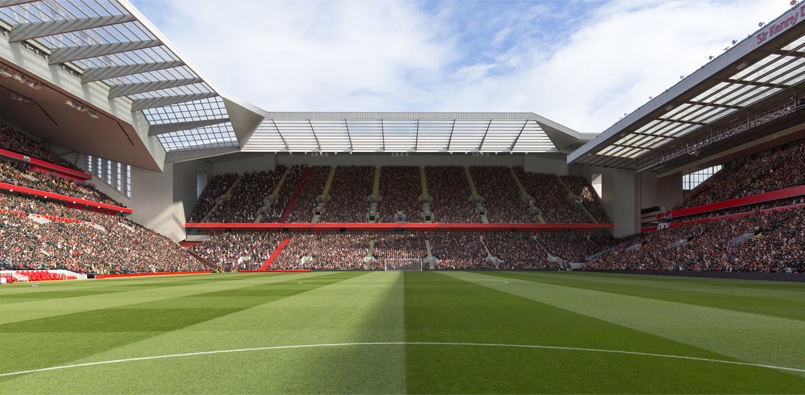 © Liverpool FC
Third, though this is far-fetched at this point, Liverpool might not be in a position to deliver a project of this magnitude at this point, as implied by Forbes' contributor Zak Garner-Purkis. Certainly club finances and the financial vehicle behind stadium revamp, do need a closer look these days.
The plan for summer of 2023
Let's hope that additional 12 months is all that Liverpool fans will have to wait. Summers of 2022 and 2023 should provide the safe buffer for delivery of what is expected to be the second largest grandstand within Anfield.
Expected to consume £60 million, the project would see 7,038 new seats added on top of the current Anfield Road Stand's 8,962 seats. It's expected that current season ticket holders behind the north goal would be allowed to use the stand throughout reconstruction, with additional facilities being built behind the existing ones.