Funding for new SDSU Stadium in Mission Valley approved
source: StadiumDB.com; author: michał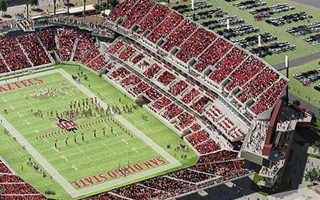 Though more expensive than initially planned, the new 35,000-capacity stadium for San Diego State University is going forward. There's only one obstacle left. Oh, and the pandemic, too.
Earlier this week the California State University Board of Trustees has amended the university's budget to accommodate spending for brand new stadium in Mission Valley. The NCAA stadium for 35,000 people will replace the vacated SDCCU Stadium, previously home to NFL's Chargers.
Initial estimates were putting the new stadium's cost at $250 million, however, current price tag is expected to stand at $310 million. The budget will partly be covered by philantropic donations from alumni of the university, but majority of spending will come from bonds, to be repaid by from revenue generated by the stadium.
With California being among states holding back on outright legalisation of sports betting, the project will miss out on the potential to accommodate a sportsbook from he very start. Which doesn't mean fans will be unable to use a 22Bet Bonus code or another online odds service from their phone, even while at the stadium. For now only a bookmaker on site wouldn't be welcome.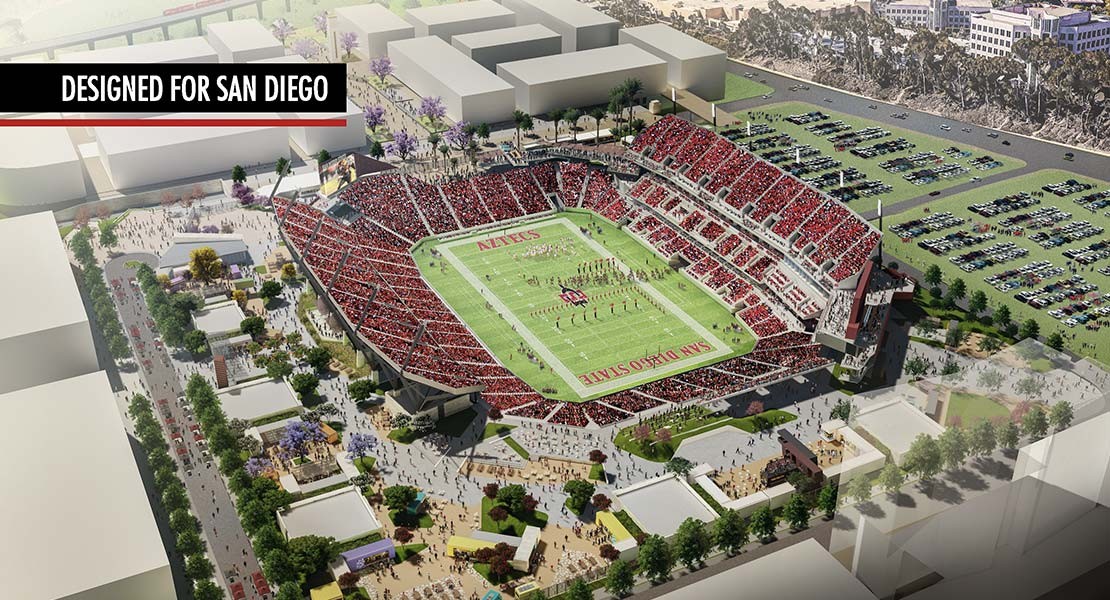 "We are pleased that the trustees continue to share our vision for this project, as the construction of the stadium is a key first step allowing us to unlock the rest of the Mission Valley site plan," SDSU President Adela de la Torre said.
"Current events remind us that we need to approach every decision with intention. The board's approval today means that we can move forward in our planning and deliberation, and advance Mission Valley as it makes the strongest sense for our students and for San Diego."
One major piece missing in order to go forward with construction is... the land. San Diego authorities have yet to agree terms with the university. Both sides have been involved in lenghty talks, so far without outcome.
Securing rights to land will bring construction one step closer, eventually also enabling the creation of a new Mission Valley campus. It would be home not just to the Aztecs football team, but also student housing, faculty and research/educational buildings, as well as retail and public green areas, all spread across 135 acres.
However, even once a deal is reached, one more factor will be taken into account when scheduling construction: the COVID-19 crisis. As of now California hasn't seen the construction sector entirely put on hold, but only major and strategic projects are allowed to go on. In order for SDSU to begin work on its stadium, the coronavirus needs to be somewhat contained.