England: Grimsby uncertain regarding new stadium
source: GrimsbyTelegraph.co.uk; author: michał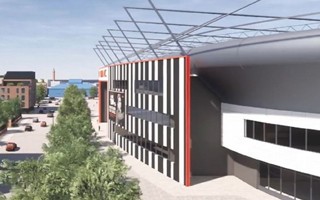 With financial instability hitting all levels of football and uncertainty over available funds in the near future, Grimsby Town have announced they would 're-evaluate' their stadium plans.
Grimsby Town are following the lead of other teams and have placed all their employees on furlough. With league suspended indefinitely, the future is very unclear and club director Philip Day has admitted the situation is 'quite serious'.
Speaking to Grimsby Live, Day confirmed that the current crisis could or possibly already has impacted the plans to relocate from Blundell Park to Freeman Street. With both public authorities and football governing bodies already severely financially strained, availibility of external funding for major project could be limited in the near future.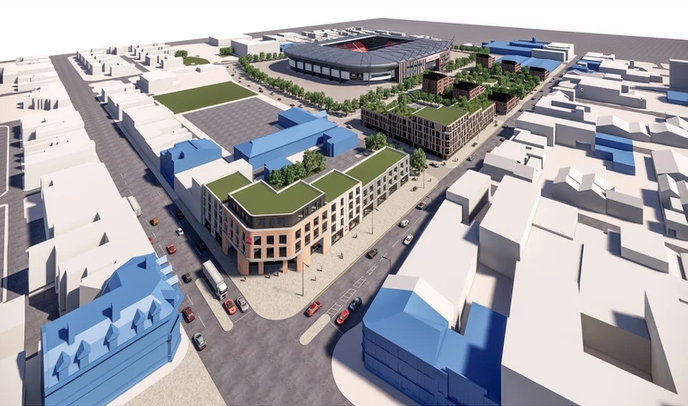 "We have to re-evaluate," Mr Day told Grimsby Live. "We've had a knock on our finances at the club. What grants will be available to us, either from local government or central government, we don't know going forward. This pandemic is costing central government an arm and a leg, so how much spare money there'll be for redevelopments, we just don't know."
While it's clear that construction projects tendered by the public sector are crucial in getting the economy back up, full scale of COVID-19's impact is yet to be understood.
Grimsby Town's new 14,000-seat stadium plans were first presented in early 2019. It's expected that the project could cost in excess of £20 million. The club were hoping to have it built within 3-5 years.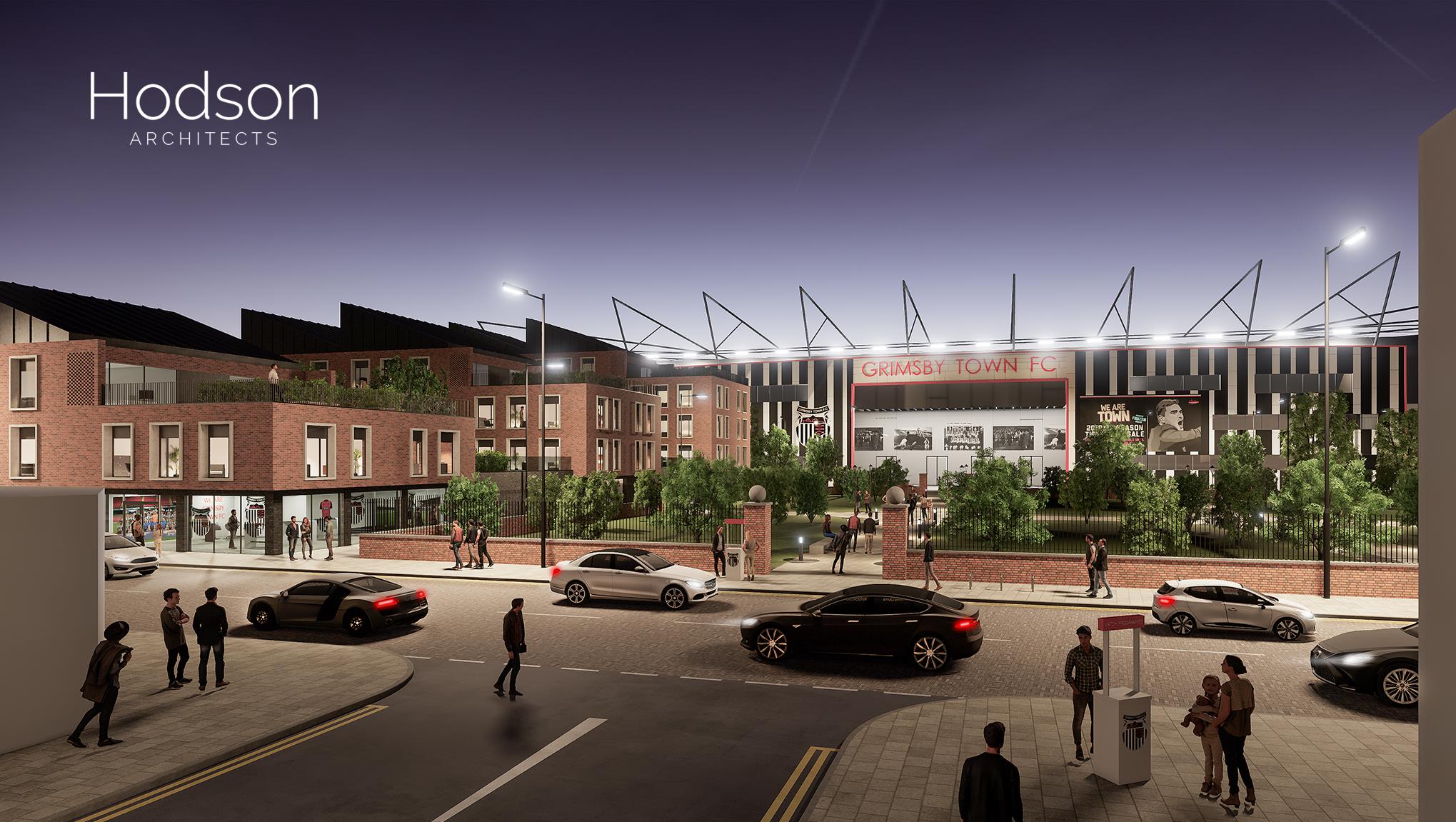 © Hodson Architects / The Enrolled Freemen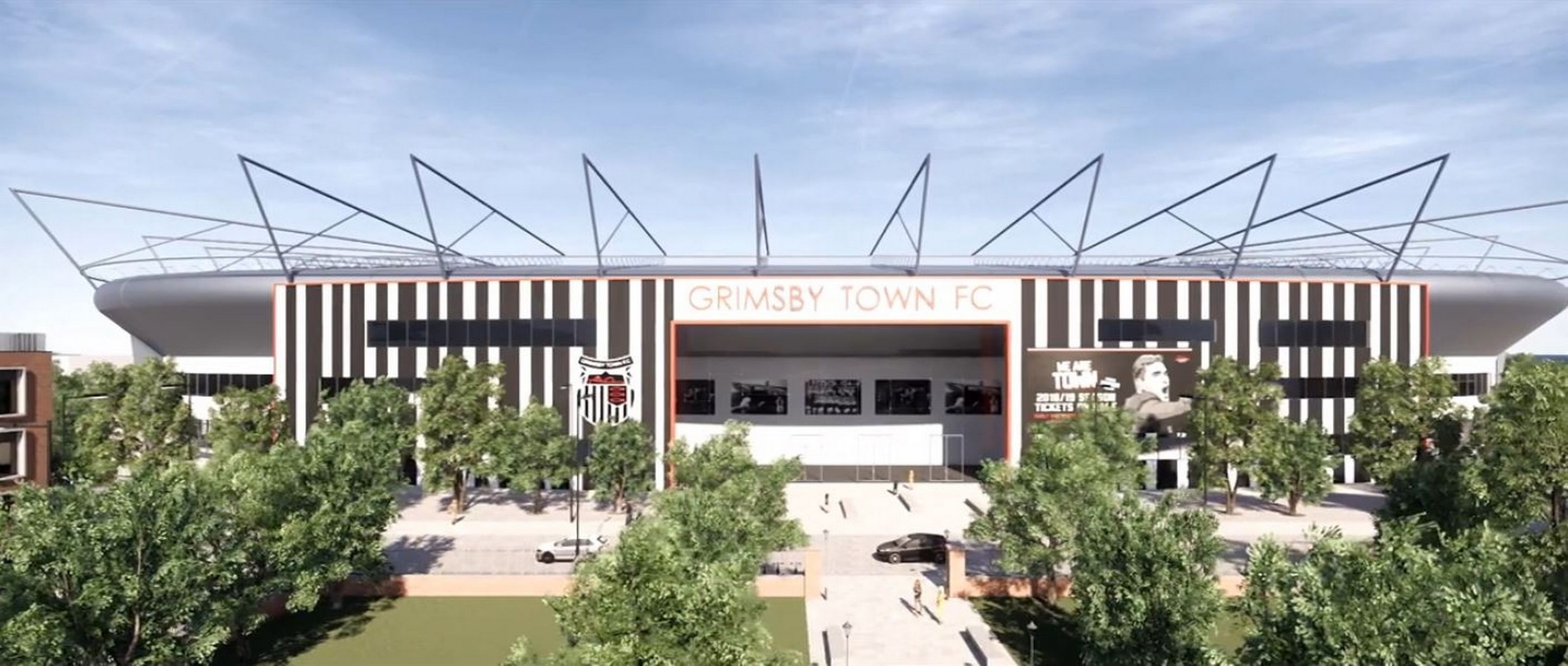 © Hodson Architects / The Enrolled Freemen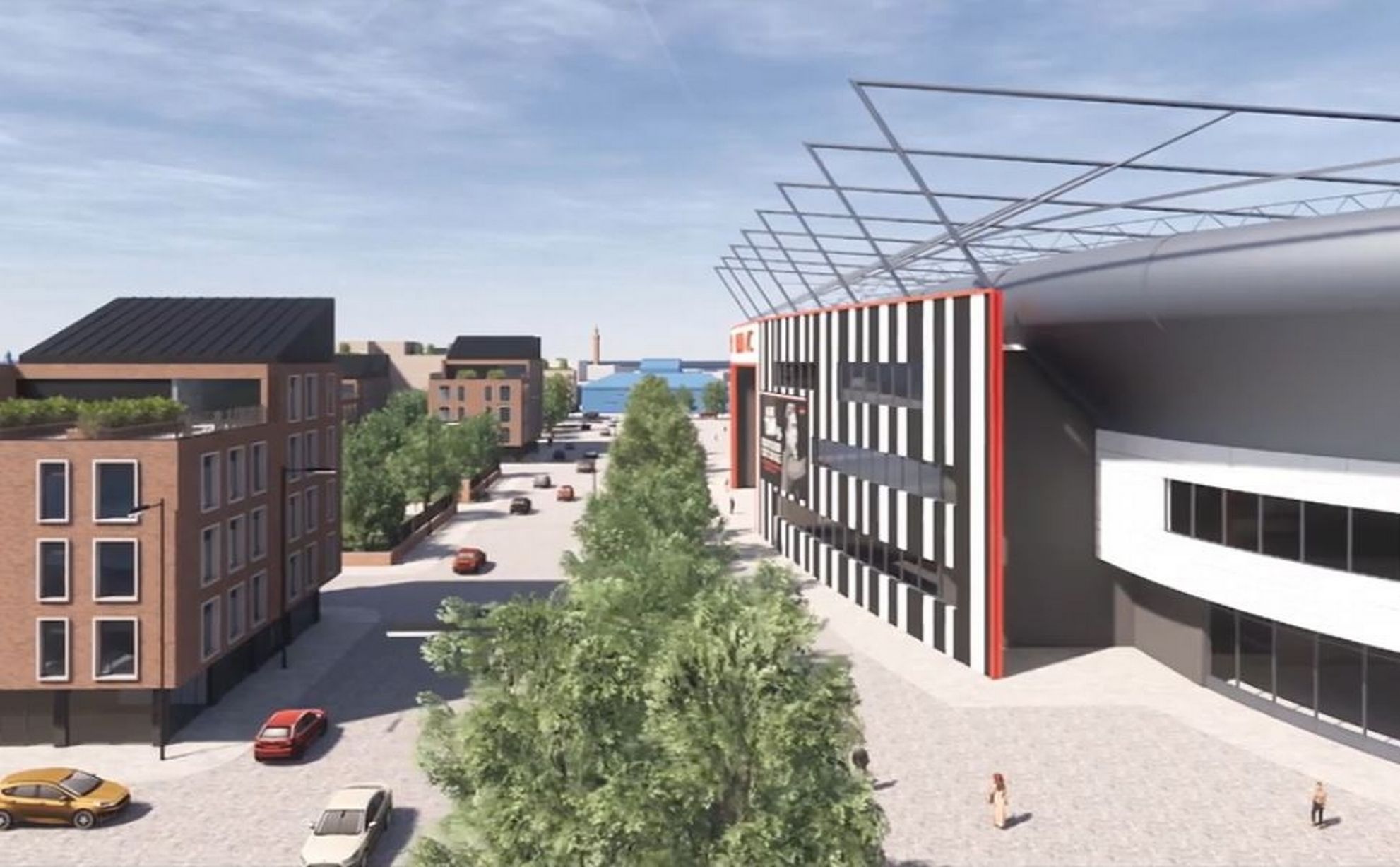 © Hodson Architects / The Enrolled Freemen