Redskins might decide stadium location based on sports betting
source: StadiumDB.com; author: michał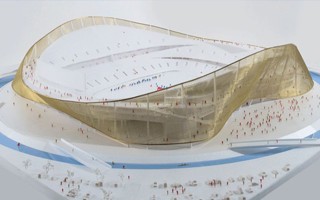 Washington Redskins aren't located in Washington and that's unlikely to change. But should their new stadium be built in Virginia or Maryland? Decision might be based on one legal issue: sports betting.
For years it's been clear that Redskins aren't happy at FedEx Field and would like to open a new stadium. The giant in Landover, Maryland, proved far too large for actual ticket demand and had to be downsized. Yet it's still not satisfactory, especially compared to $1-billion-plus venues being built across the US.
Back in 2016 the most sought-after architect in the US, Bjarke Ingels, has drawn a concept of a new stadium, this time for 60,000 instead of 90,000. It only lacked one thing: location. There were several sites being mentioned unofficially, but talks are understood to be carried out outside public channels.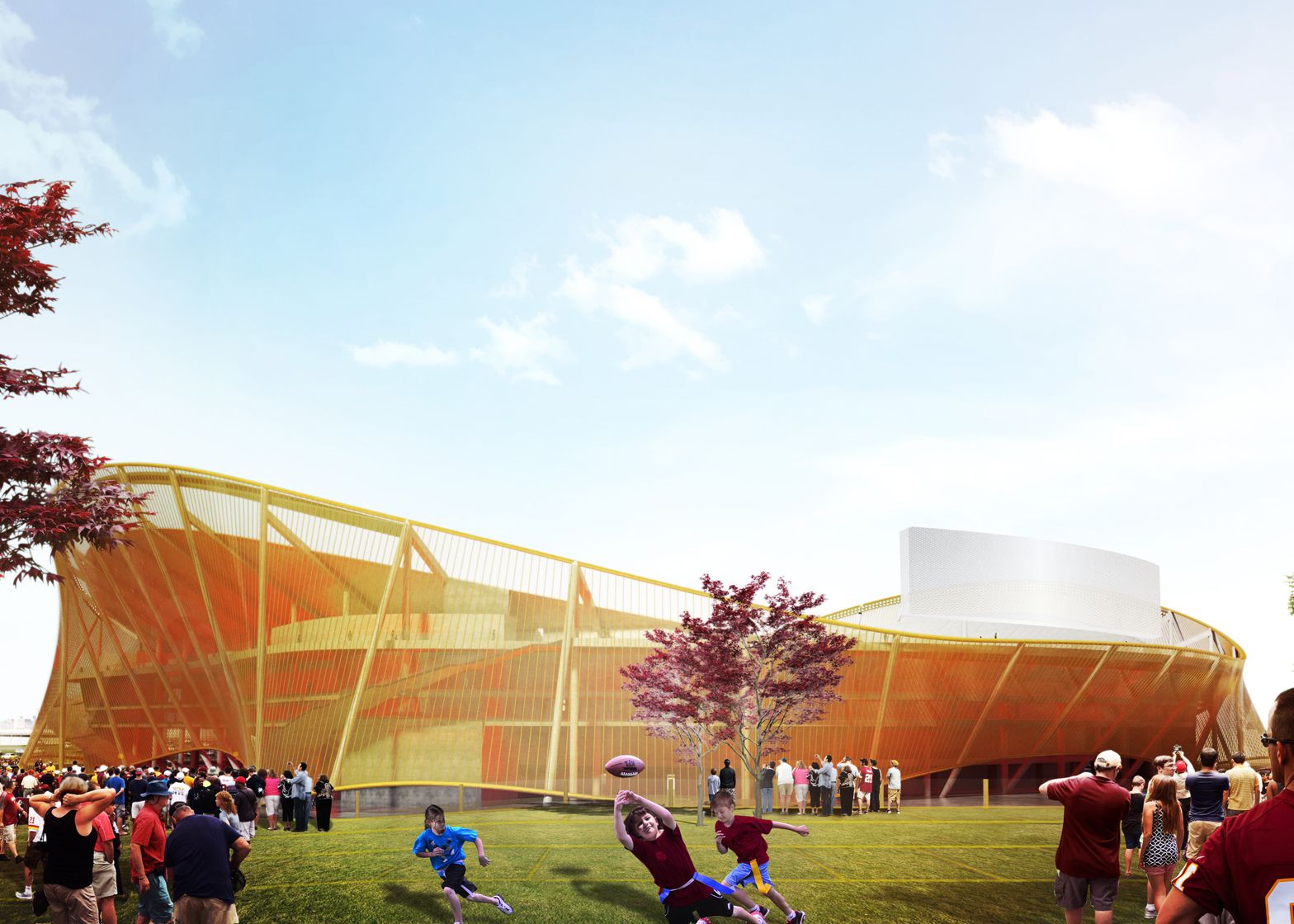 It now seems the deciding factor might be who will offer Redskins owner Dan Snyder the option to set up his own sportsbook. Since the 2018 Supreme Court decision further states are deciding to legalise sports betting and already in the 2020 season first NFL stadia are thought to operate their own betting lounges.
Having a lounge and its own sportsbook doesn't mean Redskins would offer fans access exclusively to their bookmaking services. Supporters could still use a FanDuel, DraftKings or BetMGM bonus code on their mobile phone. Snyder's point is to be able to establish his own services (or partnership with any of the aforementioned brands) for the team to benefit from, regardless of nationwide competition.
The ideal location for a new stadium would be where the old and now abandoned RFK Stadium stands today. But that land is within Washington D.C. territory and Snyder received a clear signal from politicians: you're not allowed to build a stadium here as long as your team has a name disrespectful to Native Americans. And the billionaire has no intention of dropping Redskins from the name and logo.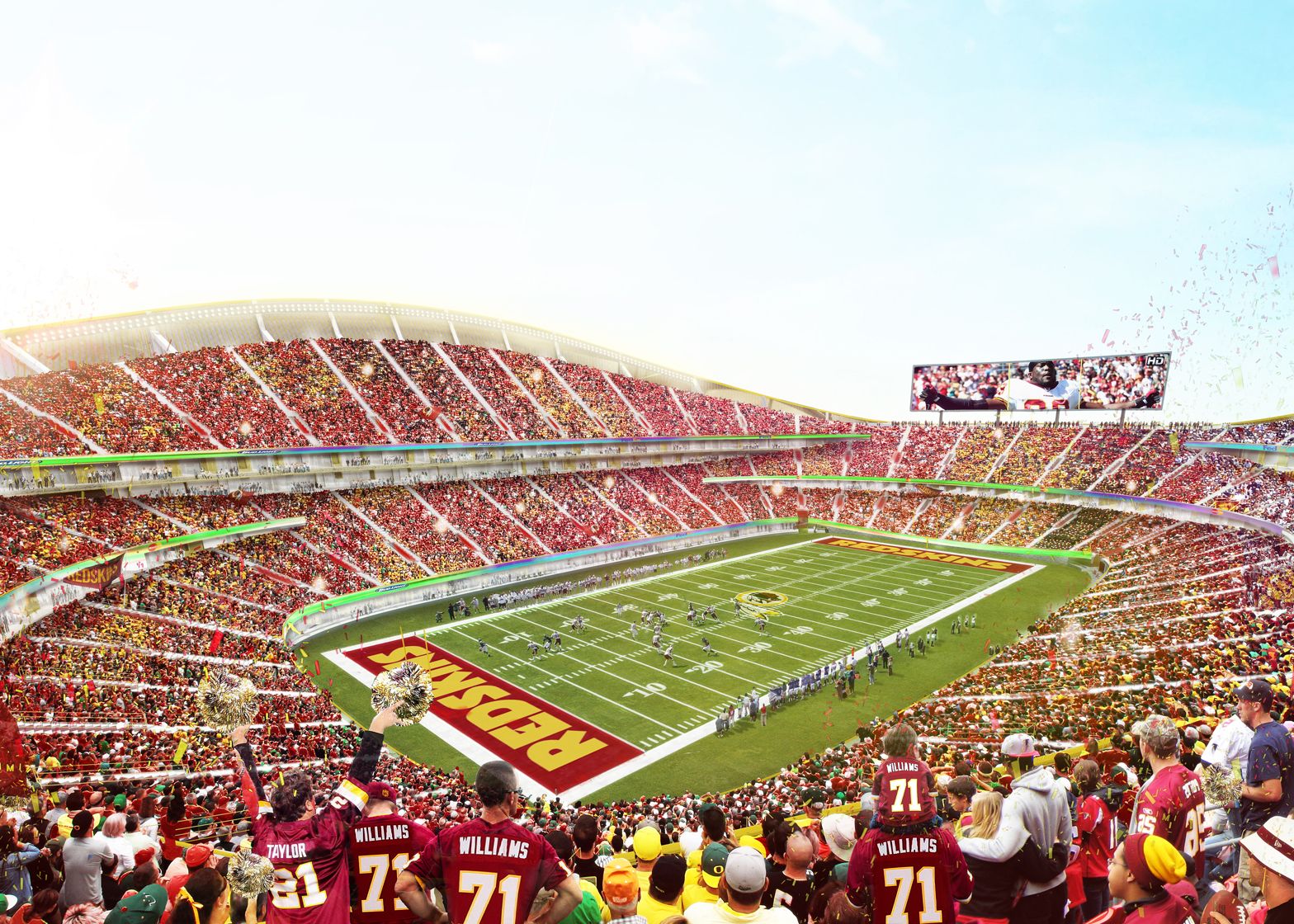 This leaves Maryland and Virginia as potential stadium sites. And while both states would like to have an NFL franchise, it might depend on who provides better conditions for the business. That's why Marylan was reported to consider exemption from its gambling laws that would allow Snyder to establish the required business. The proposed legal changes would see gambling legal at 9 locations across the state, one of them being FedEx Field (and its possible successor).
Virginia isn't staying far behind, seeing a bill that would give Redskins similar rights waiting to be passed. It came just two days after the Maryland exemption notice. In the case of Virginia no specific location has been named so far, but it's understood to be a suburban plot of land with good road access to Washington D.C. A piece of land on the route to Richmond has supposedly been selected, but it remains a secret.
Redskins have a binding lease of FedEx Field until 2026. The goal is to have the new stadium ready in time to move out. For obvious reasons it would be more challenging to build the venue exactly where FedEx Field now stands. But, like in several cases across the US before, the new stadium might rise on part of the existing parking spaces, allowing constant use of FedEx Field until it becomes obsolete.