London: Spurs Stadium review - how it feels to visit N17
source: SpursForLife.com; author: michał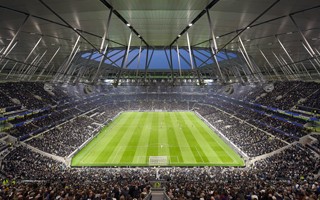 The longer you must wait for something, the more you will appreciate it when it finally arrives. That is a statement that certainly rung true as far as Tottenham Hotspur's new stadium is concerned and although its construction caused pain and anguish for many fans, the wait is now finally over.
Opened to the public in March 2019, the North London outfit have transformed what was previously White Hart Lane and although they have managed to invoke the spirit of the old fortress, this is almost incomparable to any other sporting location in the UK.
With the ability to host NFL fixtures also, this is a stadium that has obviously taken influence from its stateside cousins and although there is very much an American vibe to the surroundings, this is a venue that has the Premier League at its heart.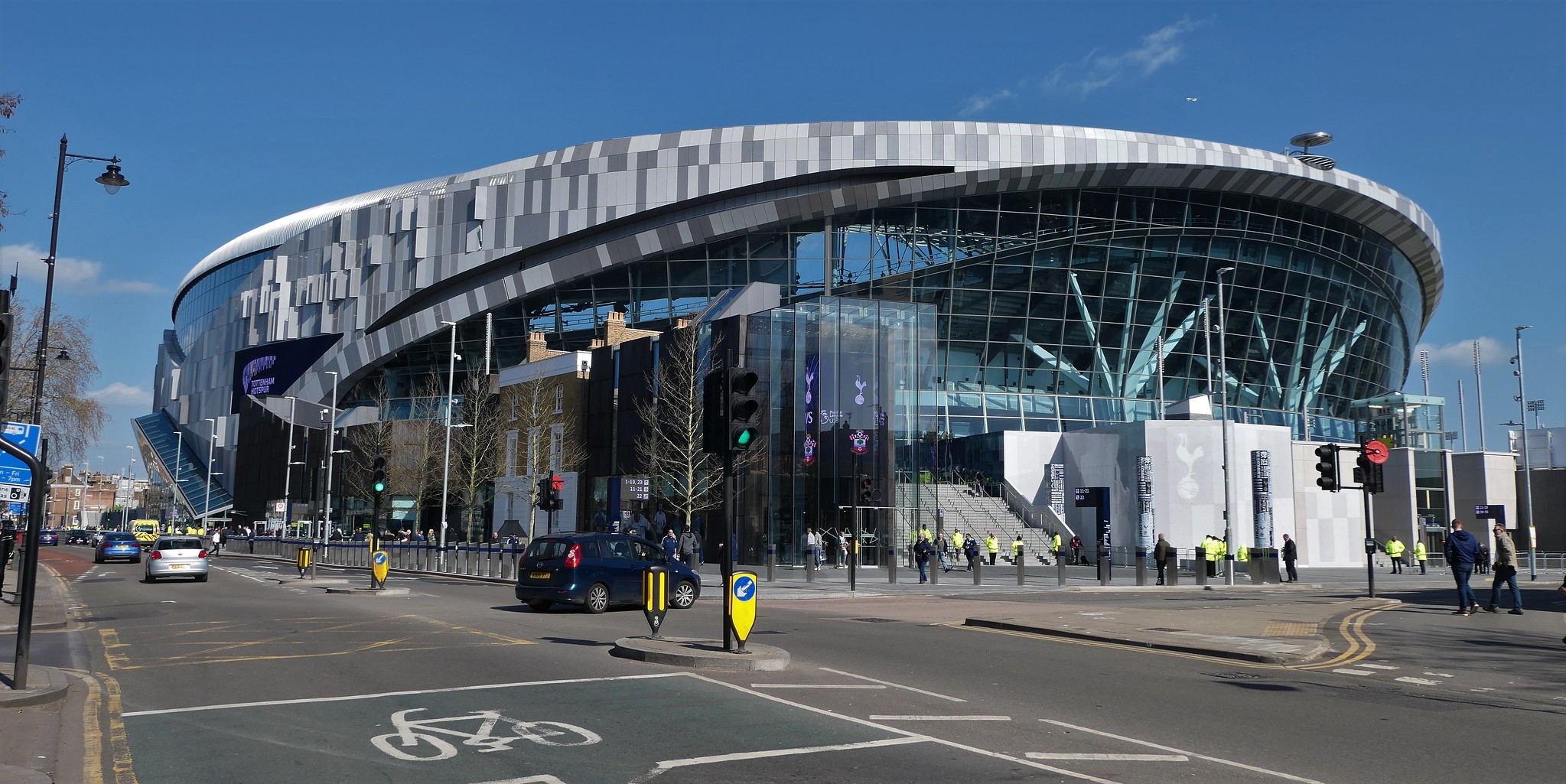 © sbally1
With the capacity of the stadium expanding from 38 to 62 thousand, one might be inclined to believe that is an element of hecticness around your matchday experience. And although things are certainly busier, the whole process of is a smooth as one could hope for.
Unlike many of their English football counterparts, Tottenham now possess a stadium that allows for a free flowing of fans before kick-off and this is something that only adds to such a positive matchday experience. And when you wander around, you may be walking on remains of the old White Hart Lane, which have been incorporated into the concourse floors. In the south stand fans can literally stand in the centre spot of WHL, where well over 2,000 games have started.

In most football stadiums, entry into one stand means you are kept there for the duration of your visit and therefore do not possess the ability to roam freely. However, that is not the case in N17 and you have the choice to stroll around at your leisure, taking in the many bars and food outlets. Their offer is as diverse as can be found at any football stadium, including the first ever stadium-based microbrewery or the longest bar in all of Europe, 65-meters long.
© Hufton+Crow
This means there is not the usual bottlenecking of fans trying to get a substandard pie with five minutes to kick-off, instead if one area becomes a little hectic, you can simply meander further down the concourse.
In addition to that, there are also five levels in which to take your seat and once again the same principles apply, should you want to take a slow stagger from the entry point to the very top, then there is nothing stopping you from doing so.
It's this all-in experience which has changed the way that fans go about their pre-match business, no longer is the race to consume a pint elsewhere a factor, now you can drink and eat at your own pace at prices that are in line with most local pubs.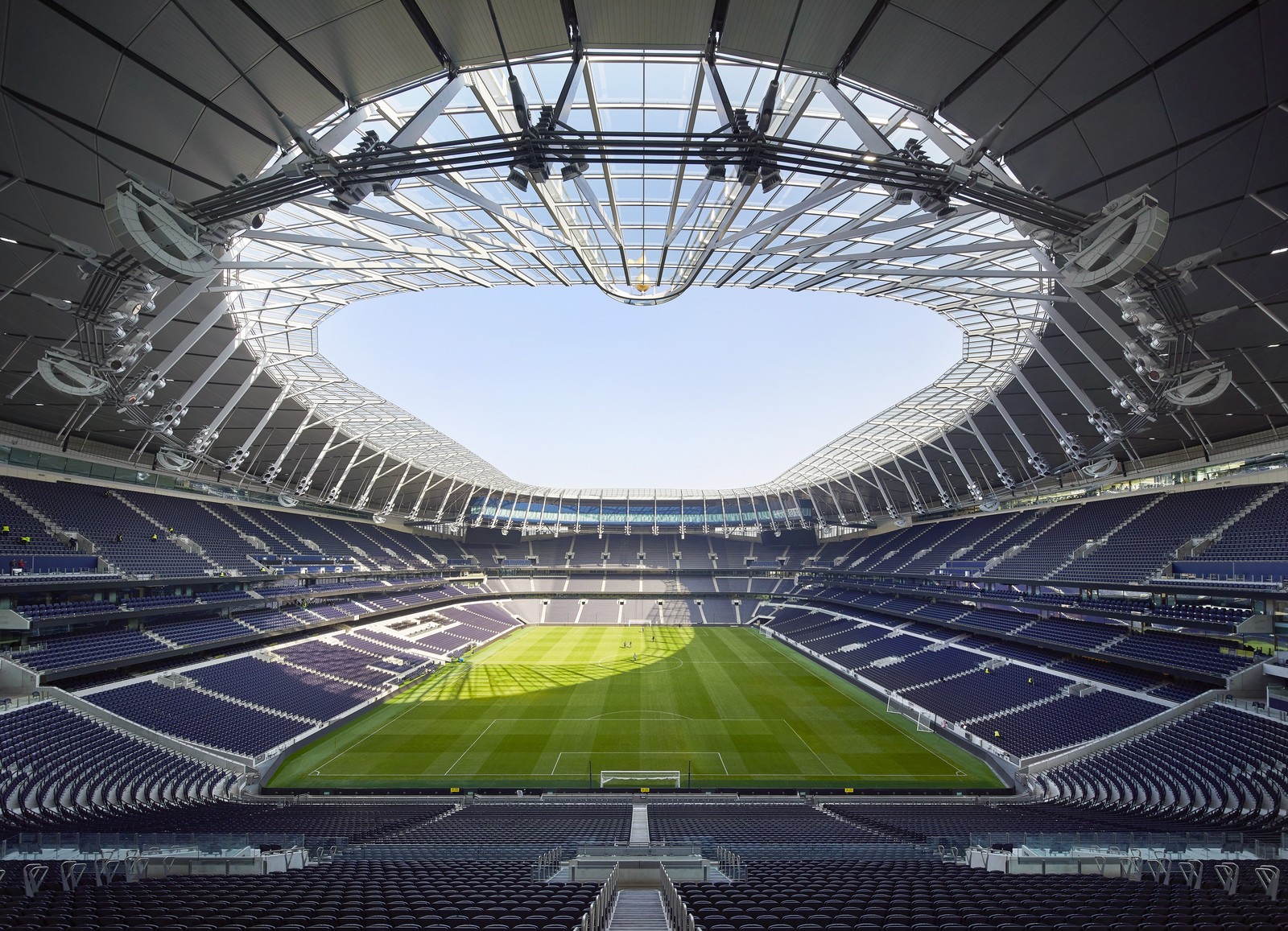 © Hufton+Crow
The concept of the stadium, is come for the football and stay for the magnificent nature of the building itself and with the abundance of bars that are also open after the final whistle, it may be incredibly difficult for you to leave regardless of result.
In terms of transport, the local area has been served by a much-improved White Hart Lane station and although there are some queues to get home, that is somewhat understandable when you consider 60,000 fans are in attendance.
Without question this is the best football stadium in the UK and possibly even the world. Tottenham have certainly gone to the top of the league when it comes to home venues, now they just need the trophy winning team to match it.
By Andy of Spursforlife.com