First US stadia to receive sports betting lounges ahead of 2020 season
source: StadiumDB.com; author: michał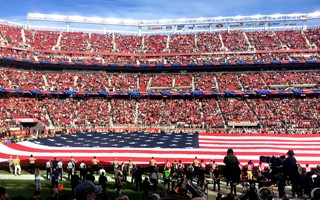 Though fans already have betting apps at their disposal wherever they are, only from the 2020 season onwards – and only at some NFL stadia – sports betting lounges will be created.
"NFL does not view sports gambling as a threat anymore. The football league now perceives it as an industry that will help in enhancing fans' engagement by letting fans get more into the game." writes Janice Graziano on Times of Casino, suggesting that the largest league across the US is finally ready to embrace sports betting.
But does wagering on sport really enhance fans' engagement? So far it's been a guessing game more than anything. What it most certainly does is generate shockingly large amounts of money which, let's face it, might be more persuasive for NFL than how it changes matchday experience. After all, while last year the industry was worth just over $800 million, in just 5 years the sum is expected to grow 10 times. And that estimate by Morgan Stanley comes before all states have legalised betting in the first place.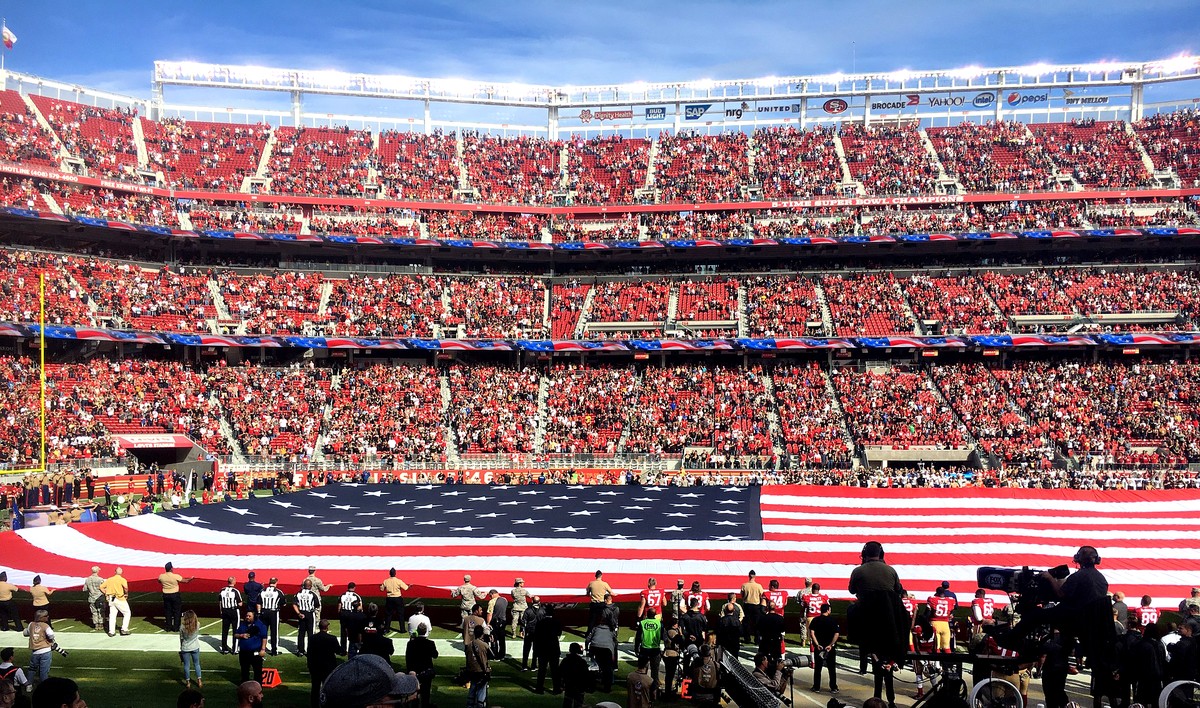 But perhaps NFL has just decided to follow the flow, seeing it cannot be stopped anymore. Even now, when betting inside stadiums isn't entirely legal, the number of people downloading mobile betting apps is ballooning by roughly 85% annually. Every Super Bowl or March Madness bossts downloads further. As of February, nearly 200,000 sports fans were just one tap away from placing a bet. All they have to do is run FanDuel or Draftkings promo code 2020 and they're off. Whether NFL likes it or not.
Perhaps that's why in February the league has finally decided to facilitate actual betting inside stadiums. It's not a full-throttled engagement – that wouldn't be possible for now, not until all NFL teams play in states where sports betting is legalised. So far it's fully allowed in 14 states, further are expected to pave the way later this year.
This means only some designated stadia can open up to the idea of hosting on-site sports betting. The concept is to create private lounges with access exclusively to adult patrons. Located in discrete areas, these lounges would not have betting windows themselves.
Additionally, the names of any sports betting brands – be it the two market powerhouses or smaller brands – have to be accompanied by the word 'sponsor', whether it's on visual signage or sound. Caution in promoting such activities is understandable as it wasn't that long ago that any form of betting was considered off-limits. And in the end, the door to legal sports betting was opened only by the Supreme Court in May of 2018. We're early into 2020 and already the first betting lounges are to appear ahead of the upcoming NFL season.