Belgium: Club Brugge consults neighbours on new stadium
source: HLN.be / Nieuwsblad.be; author: michał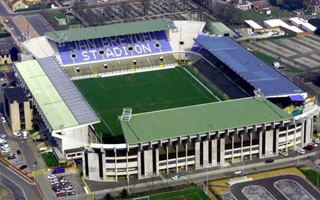 350 people living in direct vicinity of the Olympia complex attended this week's consultation meeting about the planned 40,000-seater in Bruges. Club Brugge got some mixed reactions and now are more aware of concerns of local residents.
Yesterday Club Brugge defeated Cercle Brugge in the city's derby. But interestingly, this wasn't the most covered piece of news regarding football in Bruges this week. That title goes to the Wednesday night meeting at Jan Breydel Stadion, which saw some 350 closest neighbours of the stadium come to discuss its future.
As you may recall, in January a new agreement was revealed for the long-overdue 40,000-seater Club Brugge would like to build. Having failed in the north of the city, the team and local authorities decided to build just beside the existing stadium, within the Olympia complex.
As of now it remains unclear where exactly the stadium would be built but it would be within the outline shown below. Due to amount of space and selected framework (that is: continuing use of the old stadium during construction of the new one), the new stadium is most likely to be built south of the current ground. It would replace part of the training fields.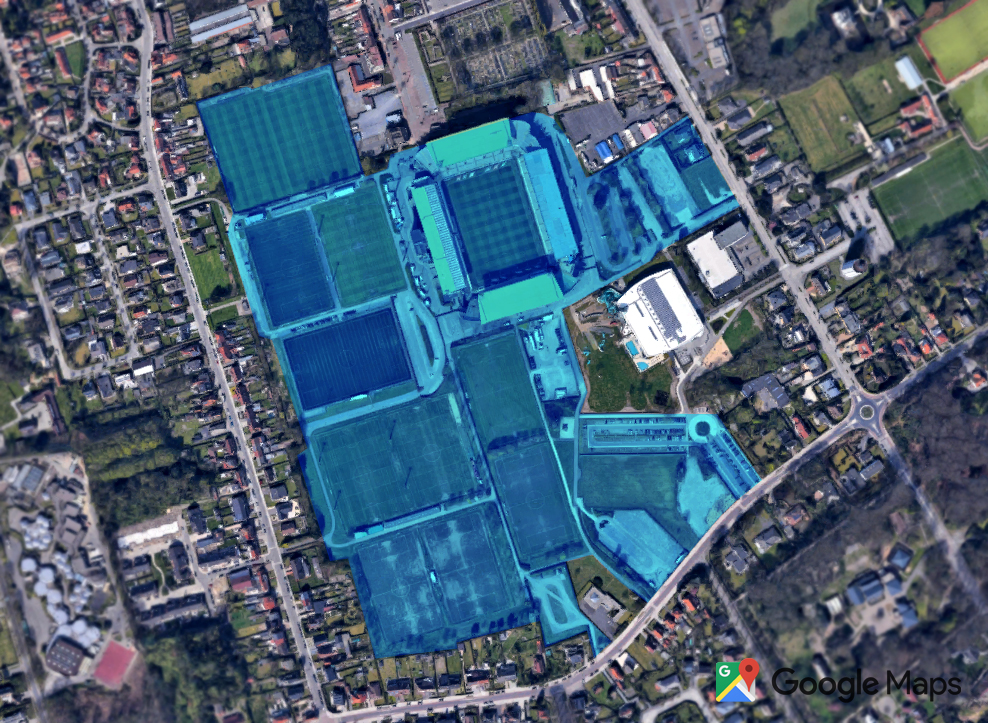 In the first round of public meetings, only residents of nearby homes were invited to share their feelings about the proposed development. Both opponents are supporters of the scheme received applause and a rather productive discussion was held.
The biggest fears of residents cover parking, noise and light pollution, as well as access to sunlight. The new stadium would offer 3,000 parking spaces and most supporters would be urged to use public transport in order to not overburden local roads and pavements when parking capacity runs out. After all, the new stadium would be over 10,000 seats larger than the current, so a strategy of public transport development would be required.
As for noise and light pollution, neighbours of the potential stadium were informed that expansive night-time illumination would not be installed. The stadium was called 'the opposite of Ghelamco Arena' in Ghent, where illumination makes the stadium visible from afar. Floodlights would be mounted under the roof to limit the glow on matchdays. It would also be insulated to minimise noise pollution.
One outstanding issue might be shading. Because creating a partly sunken stadium would increase cost, it may be difficult to avoid some restriction in sunlight access for a number of residents. That, however, will be evaluated only when the stadium's position is determined.
Cercle Brugge were not involved in this part of the consultation as the club isn't the intended user of the new stadium. As long as Jan Breydel Stadion remains in use, Cercle will hold games there. When it's demolished, the most likely scenario is Cercle having its own stadium of fitting size. However, lease at the new stadium isn't excluded.