Pyrotechnics: First legal smoke show at HSV
source: DW.com / Abendblatt.de; author: michał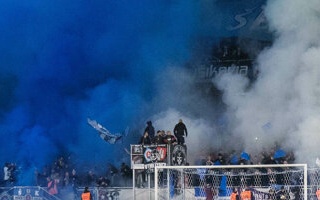 It won't be the biggest pyro show you've ever seen but it's a major step nevertheless. For the first time all authorities have given green light for ultras to light regular pyrotechnics inside a German stadium.
This Saturday on 1 pm history should be made at Hamburg's Volksparkstadion. I might not be Bundesliga but the second tier and yet it's still a major event. Never before have ultras received approval to light pyrotechnics from the city, the league (DFL) and the football association (DFB).
As players enter the field on Saturday, supporters will be able to light 10 smoke bombs at the stadium. However, they will have to stand in front of the terrace, not within the crowd.
Also, an expert in pyrotechnics will be on site and firefighters will keep an eye on the operation with extinguishers and buckets of sand as precautions. Final caveat: if weather doesn't permit, the show cna be called off.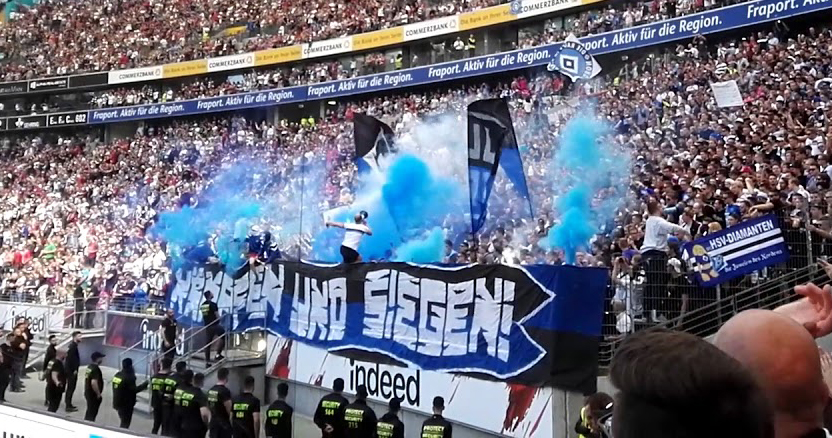 There's no doubt it's not a perfect scenario for fans enjoying pyrotechnics inside stadia. After all, much of the appeal is in perceived spontaneity (though it takes much planning, usually only a handful of ultras know details of shows) of pyrotechnic displays.
Skeptics also fear that the show would be used as alibi for authorities to show that they had made an effort and fans are still using pyrotechnics illegally. However, anyone thinking an approval would be given without major safety precautions would have to be very naive.
Saturday's smoke bomb display is particularly important for HSV. It's the club most fined for pyrotechnics. Last season they had to pay €294,000, while in this campaign the derby game against Sankt Pauli alone cost them €140,000 (after appeal, it was €200,000 initially).
Chairman Bernd Hoffmann had already acknowledged a year ago that he understands pyrotechnics to be part of German fan culture. He's also a critic of how severely flares are treated in football, while during other mass events they're not considered equally dangerous.