New stadium: VTB Arena
source: StadiumDB.com; author: michał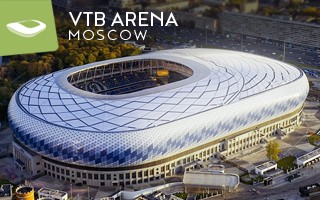 Like every traditional matryoshka, this arena contains a smaller arena inside. And though VTB Arena didn't make the cut for FIFA's World Cup, it deserves attention more than many of the 2018 venues!
Located just 5km north-east from the Kremlin, grounds of Petrovskiy Park are dedicated strictly to leisure and sports since the 19th century. The old Dynamo Stadion in turn was opened in 1928. From 1936 it had an enclosed form, following the erection of its east curve. And while it was thoroughly revamped ahead of the 1980 Olympics, it was decided that works should be carried out within the historical walls.
It's thus no wonder that in 2008, when further reconstruction was contemplated, the walls were also considered sacred. Eventually it proved impossible to retain them entirely and only the west curve with its main gate remains of the old stadium. However, remaining walls were mapped using lasers and rebuilt in exactly the form they had before. Meanwhile, bas-reliefs by sculptor Sergey Merkurov, returned to their place once work was done.

The 2010 architectura competition held by land propriotor VTB Bank was won by Erick van Egeraat, who suggested dropping a blob-like futuristic form on top of the old walls. Back then the complex was to hold a football-specific stadium for 45,000 people and a hockey arena for 10,000.
However, following FIFA's decision not to grant Moscow more than two stadia for the 2018 World Cup, the concept had to change to something more rational. There were several versions, each time scaling the development down a little until the size of 26,000 seats was reached (up to 33,000 for concerts). However, the indoor arena has actually grown from its 10,000 to 14,000 (flexible, depending on field size).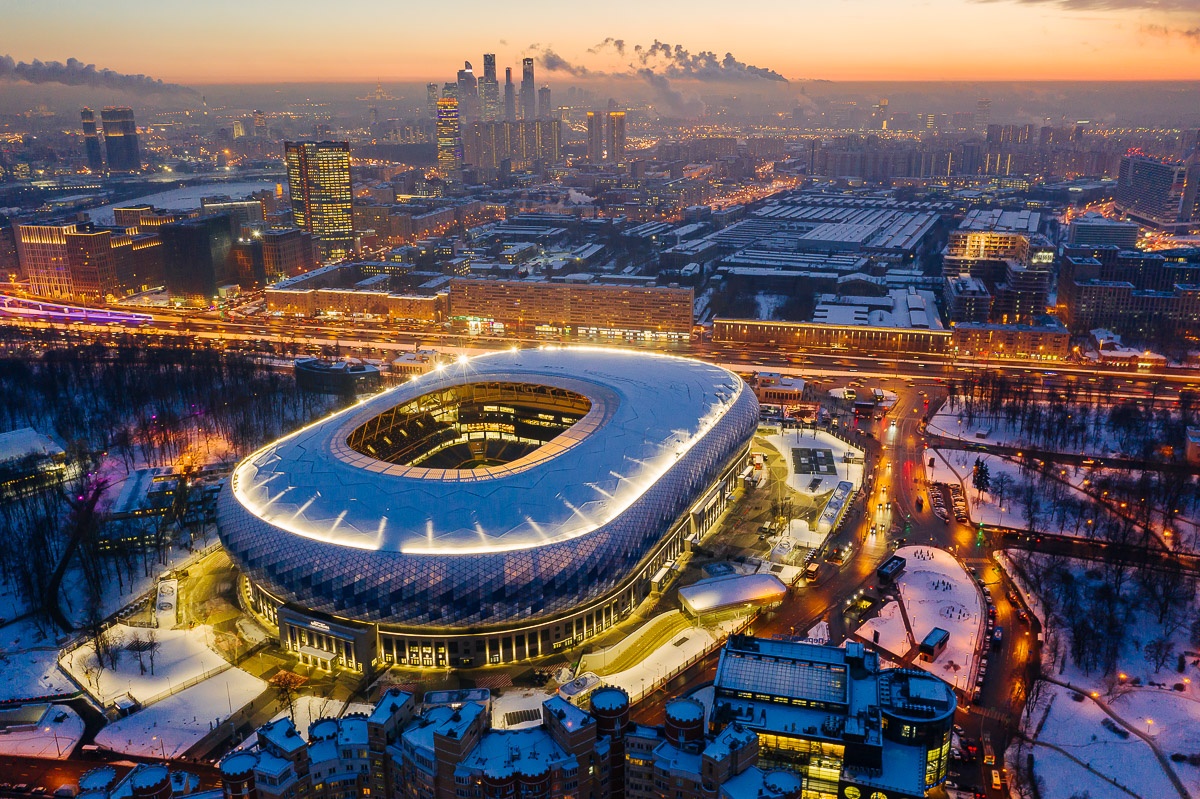 © VTB Arena
In total the project lost a third of its projected floor space, which at over 300,000 m2 would have made it one of the largest enclosed sports venues ever. The initial vision had three full-sized levels under ground, two of them for parking use. Eventually only one level below ground was retained, but it still holds an impressive 719 cars, including 23 for disabled visitors.
Entirety of the ground level is occuppied by the Arena Plaza retail centre, which allows one to walk through the entire complex just under the field and ice rink of above sports venues. Both these are elevated to 8 meters above ground level. And with the need to fit two major venues into the perimeter of one, they both had to grow upwards, resulting in three-tier layout and top of the roof rising to 55 meters above ground. Still, even after downsizing, the project offers 210,000 m2 of floor space!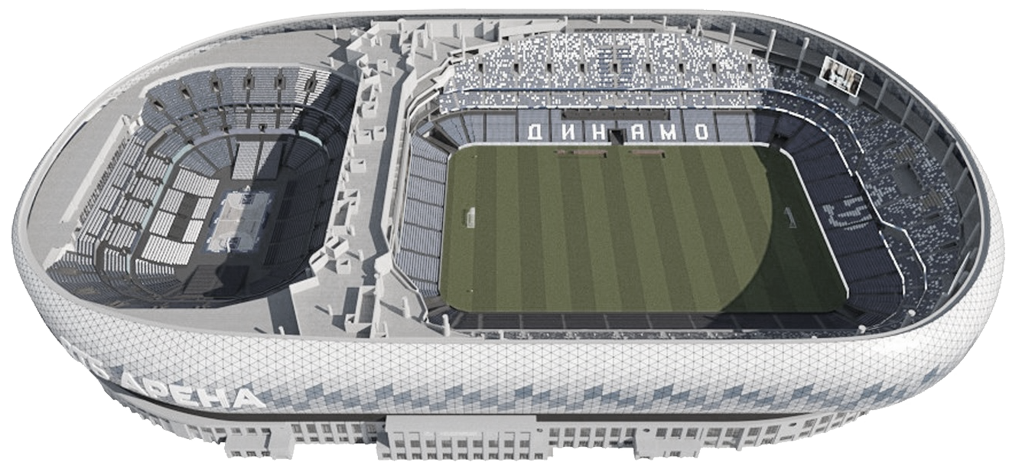 This key idea from Erick van Egeraat's concept remained unchanged: two large volumes and shopping centre packed into what used to cover 40,000 m2. The indoor arena is located just atop the west main gate, at Leningradska Avenue. The stadium in turn was moved to the east. Each of them has its own, independent roof structure – regular truss system for the arena and a ring girder roof for the stadium.
Despite being taken over for implementation by David Manica (along with SPeeCH and Blank Architects), architecture remain faithful to the initial vision. Nearly fluid futuristic form sits on top of old walls, covered with triangular polycarbonate panels that create rhythm and add dynamism. The cladding covers 22,000 m2 and is based on a space frame weighing just 450 tons. Just as envisaged by Van Egeraat, the most representative west facade has a giant screen fitted.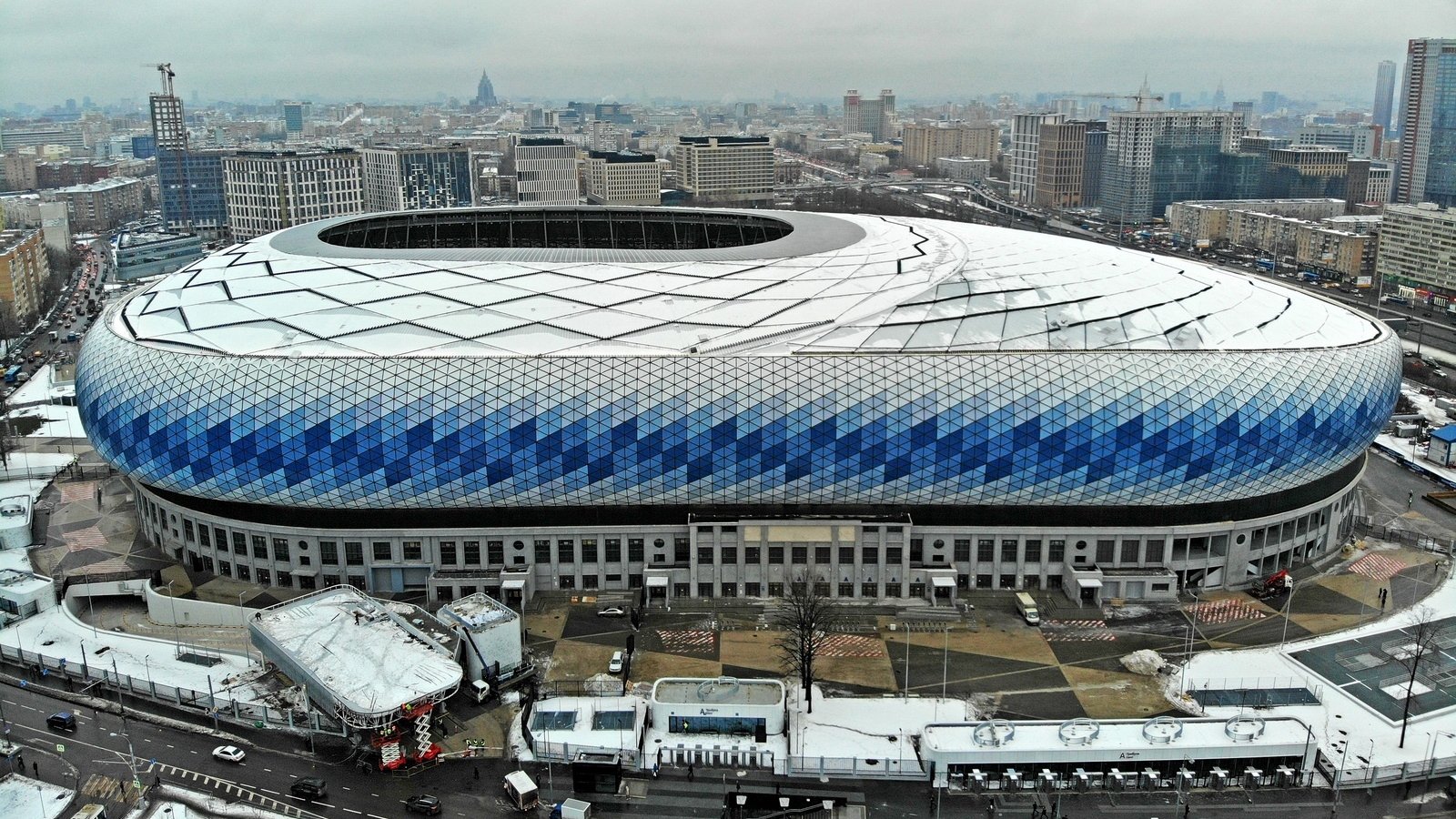 © Комплекс градостроительной политики и строительства города Москвы
Combining two large volumes created the opportunity to curate an integrated hospitality system. In fact, there's even a space with panoramic overview of both the stadium and hockey arena – the rooftop restaurant on 6th floor, able to serve 380 patrons. Interestingly, however, the indoor venue actually has more private boxes than the stadium (44 with 6-11 seats each compared to 26 with 13-20 seats each). Both the stadium and arena have one VVIP lounge, with 102 and 60 seats respectively.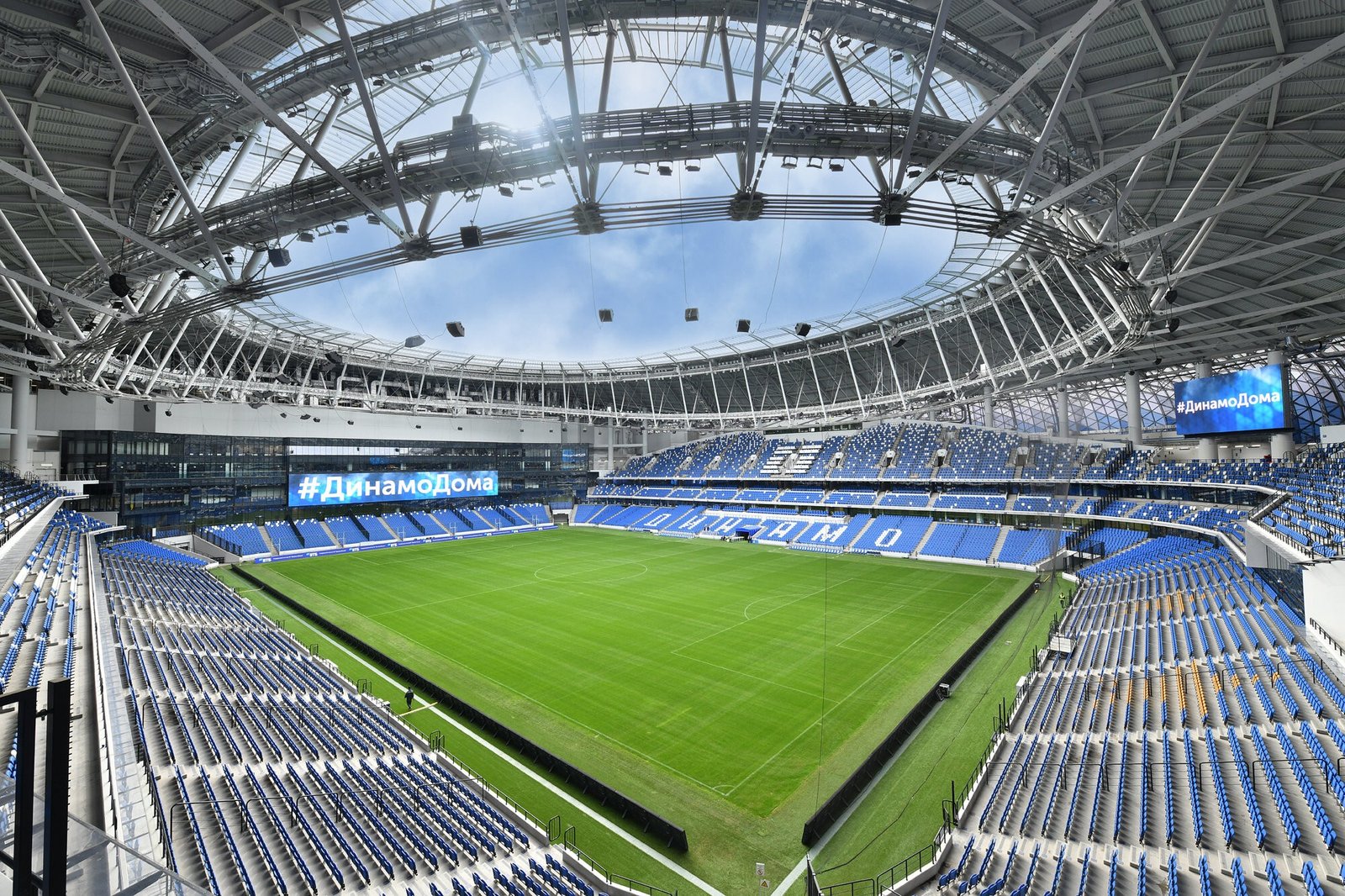 © VTB Arena
Despite not being owned by Dynamo, the entire complex was rebuilt with the pledge that Dynamo's numerous sections will be able to find a new home here. This includes secondary facilities around the stadium. And though the most common name is VTB Arena, this actually is only the name of the indoor part. The ensemble is named VTB Arena – Central Stadium Dynamo named after Lev Yashin.
Construction of the complex took extremely long, in part because of the drastic shift in capacity post-2010. Final game at the old Dynamo stadium was held back in November of 2008, while in 2011 its demolition began, followed by ground works. Still, the pace was criticised on numerous occasions, resulting even in a demonstration by Dynamo fans in 2014. Indeed, they were forced to wait for the outcome very long. While the hockey part was inaugurated in early 2018, football stadium saw further issues and was only opened for the very last game of the 2018/19 campaign.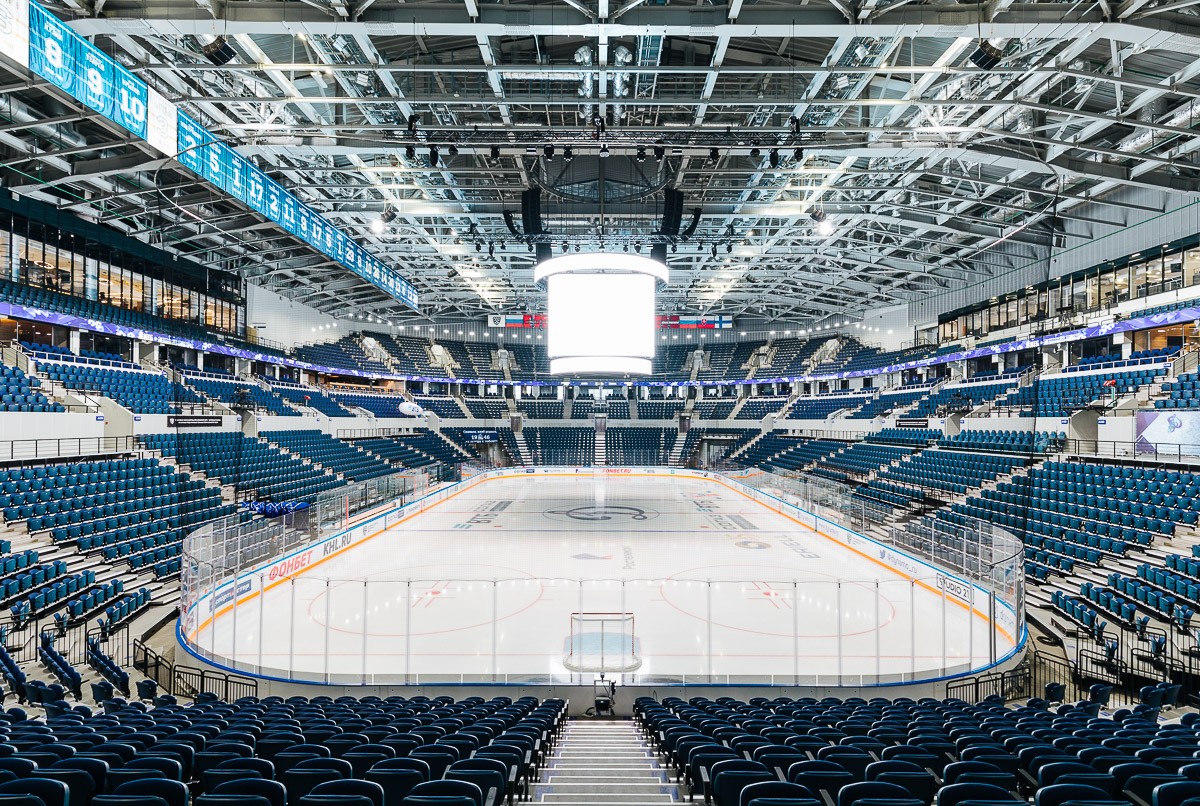 © VTB Arena