New design: Lovely stadium. For whom, exactly?
source: StadiumDB.com; author: michał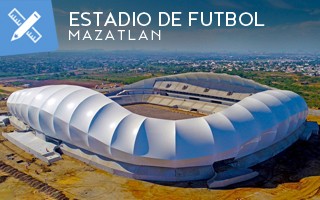 It's not everyday that we cover a stadium being built without any professional football club in the city. But that's why it's being built, apparently, to bring a team to town.
Mazatlan is a picturesque location on Mexico's west coast, with over half a million population. But that didn't stop authorities from going forward with an ambitious scheme to deliver a football stadium.
The Sinaloa regional authorities have decided, however, to lure one of existing teams or an investor to establish a club exactly because of a ready-to-use stadium. Initially it was planned to host liga Ascenso (2nd tier) games but might also be home to a Liga MX club.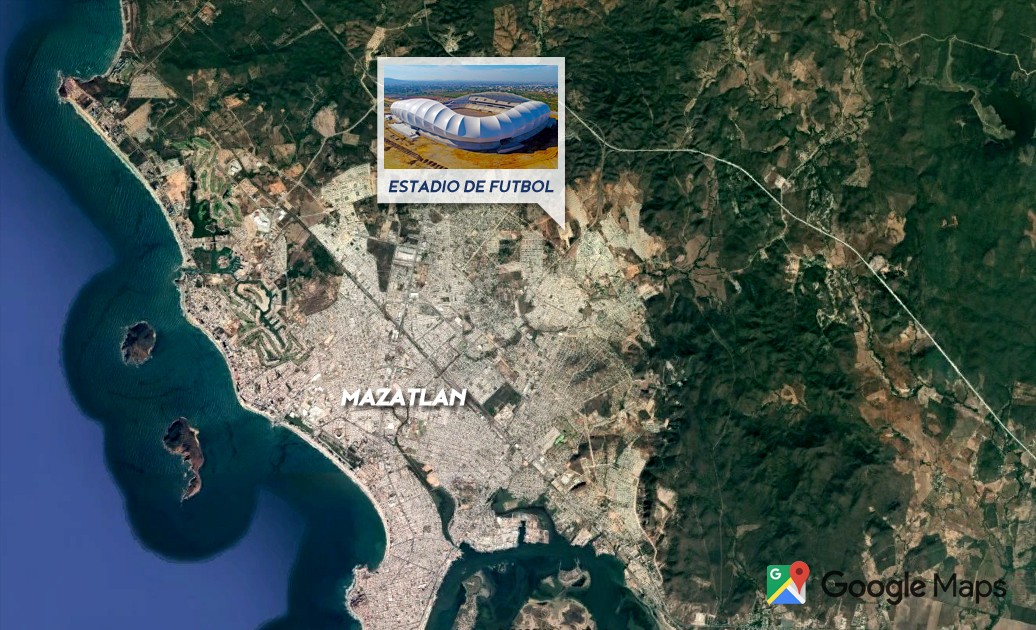 A rectangular piece of land spanning 10 hectares in the north of Mazatlan was earmarked for the project, along one of crucial access routes between the centre and highway bypass. The plot has only one entrance, on its southern end.
This was used by architects of the stadium, Dünn Arquitectura Ligera, to determine the stadium's final layout. The auditorium has two tiers on all sides but the south one. Also the facade lowers in the south and is tilted just behind the goal to create a welcoming opening, a gate of sort.

© Gobierno de Sinaloa
Interestingly, the membrane facade reaches above the stands to create a partial sunroof over some fans. In total 16,000 m2 of PVDF membrane was used to create a simple yet unique outer form.
The lower tier of seating is continuous and sunken below ground level, allowing fans to walk inside with an overview of the field and no unncessary stairways. The upper tier is erected with reinforced concrete. In total the stadium should hold some 25,000 people, of which 14,600+ will be seated in the lower tier and just over 9,000 in the upper sections. Some 1,150 people will be seated in 56 boxes.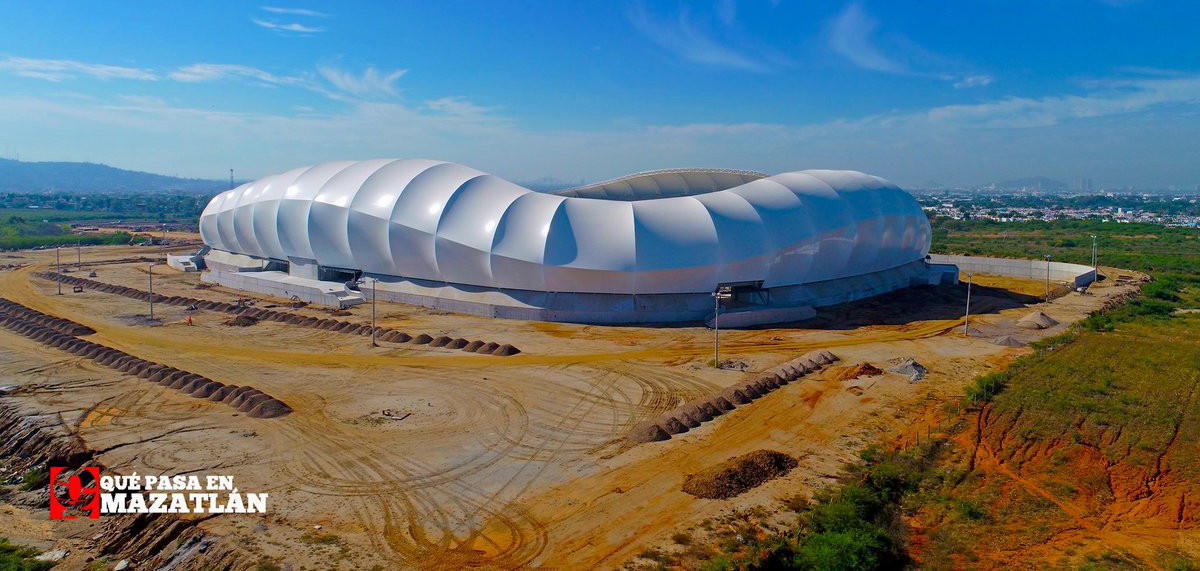 © Que pasa en Mazatlan
Construction of the stadium began in 2017 and was initially scheduled to take barely 427 days. While unrealistic, the time frame then grew exponentially, by 20 months, resulting in a May of 2020 deadline. For that reason one should not take for granted the suggested price tag of MXN 460 million ($25m).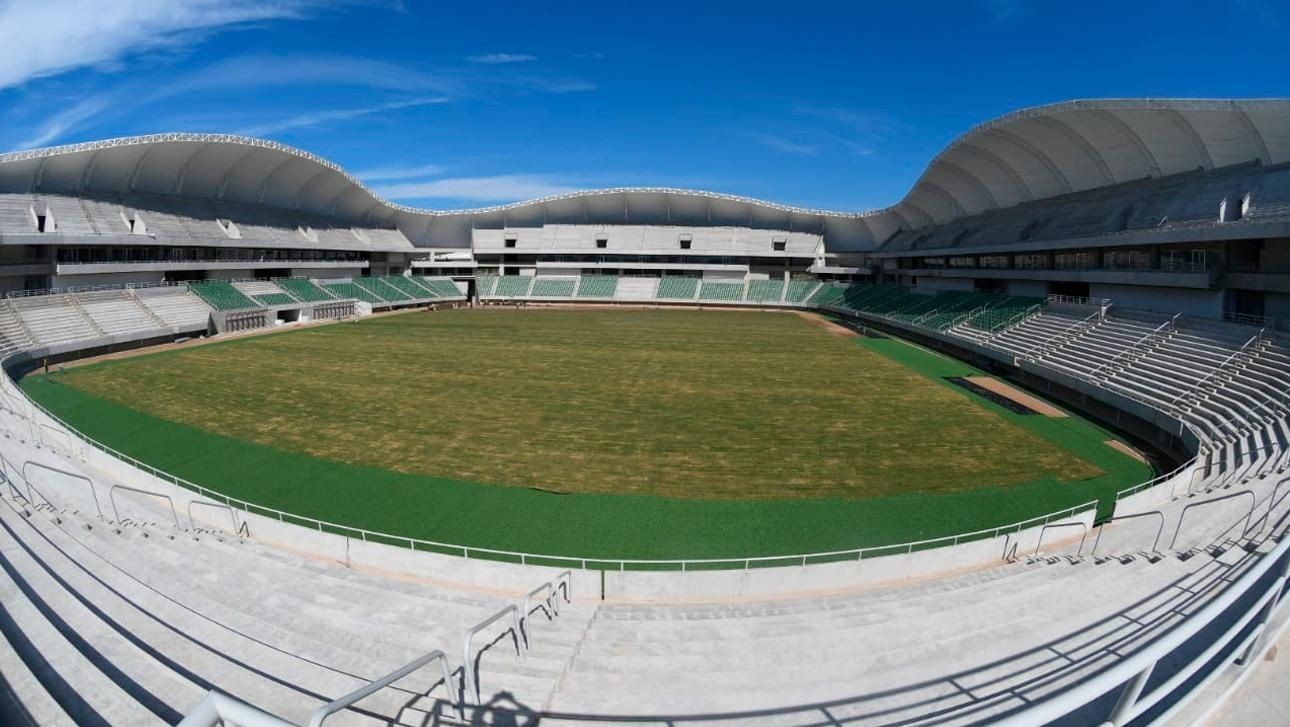 © Debate.com.mx