Japan: Massive push for new stadium in Greater Tokyo
source: StadiumDB.com; author: michał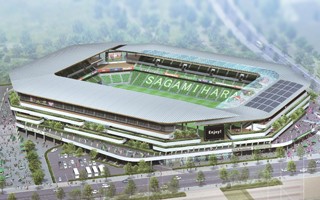 Four sports clubs are aiming extremely high: the goal is to get 100,000 people in favour of a new stadium. Such support would give great momentum to funding drive for the project.
Later this year all of the sporting world will turn its eyes on Tokyo as the 2020 Olympics are on the horizon. But while Tokyo is a true treaure chest for stadium enthusiasts and football fans, there are still areas of the metropolis that desperately need investment in new infrastructure.
One such case is Sagamihara, one of the most populous suburbs of Tokyo. While it has a significant baseball ground, the only stadium usable for all football codes is the Giom Stadium, a 6,300-seat athletics stadium. Meanwhile, there are four major teams located in the area.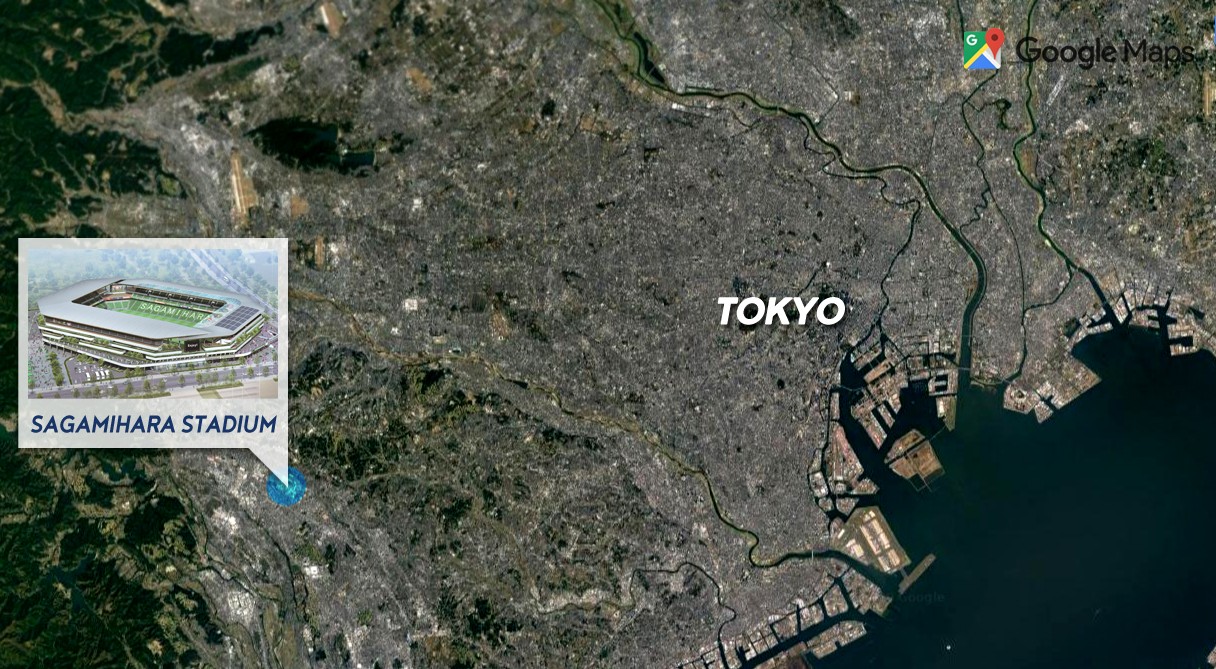 These four have teamed up last year, commissioned a stadium concept (preliminary, subject to change) and began urging their supporters to show they're in favour of it. While it's marketed as multi-use, the stadium would be multi-use only in the way that it would accommodate three different football codes.
The teams are Mitsubishi Sagamihara DynaBoars (rugby union, top league), SC Sagamihara (football, 3rd league), Nojima Stella Kanagawa Sagamihara (women's football, top league) and Nojima Sagamihara Rise (American football, top league). Together they want to gather 100,000 signatures in support of their plan by the end of February.
With such support they would approach the mayor of Sagamihara and lobby for their stadium plan. While the stadium's final capacity hasn't been revealed as a solid figure, its location has. It would be built along the Sagamihara Station, on what is now the US Army Sagami Depot. This would ensure its accessibility and reduce matchday traffic, while also ensuring it could also serve the role of emergency shelter, a common feature in modern Japanese stadia.