India: "Namaste Trump" in the giant cauldron
source: StadiumDB.com; author: michał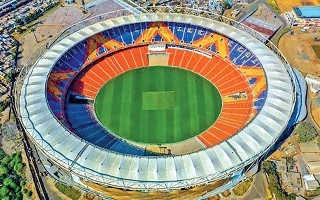 Over 100,000 people gathered today to welcome prime minister Modi and US president Donald Trump at the brand new Sardar Patel Stadium in Ahmedabad.
It's been the most anticipated event of Donald Trump's visit to India, a way for Narendra Modi to repay for his reception in the US several months back. The reply to 'Howdie Modi' was called 'Namaste Trump' and included Modi welcoming Donald and Melania Trump at the latest Indian stadium, the Sardar Patel Stadium in Motera, Ahmedabad.
While it's hard to give a precise number of spectators, the stadium was packed to capacity. Part of the main stand was sacrificed to build the stage but with many people being allowed on the circular field it's safe to say that attendance of 100,000 was exceeded, possibly by more than just a couple thousand.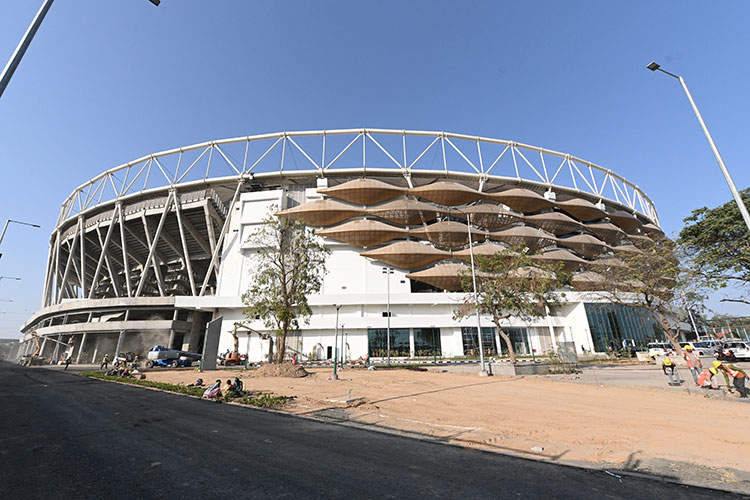 © GCA
As massive as the event was, the stadium's owner and operator, the Gujarat Cricket Association, had confirmed already before that it should not be considered an inaugural event. The stadium's official opening is expected to come only around April or May, when the first cricket game is to be held. The stadium still needs minor works, to name just the missing seats to replace the stage.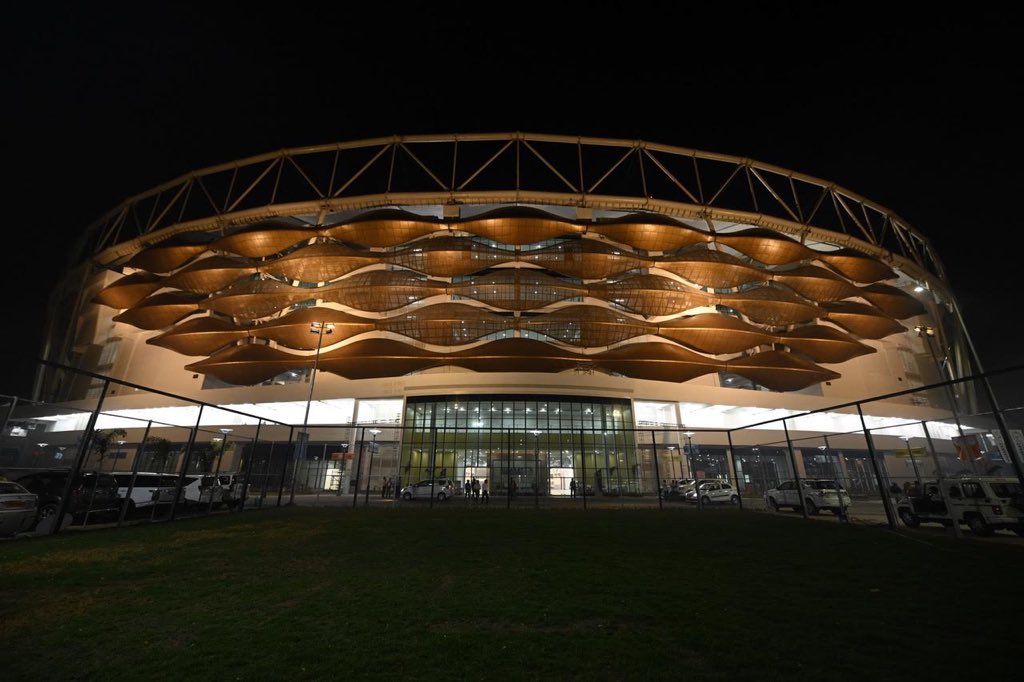 © BCCI
Sardar Patel Stadium comes over a year after it was initially announced to open, though within a reasonable time frame. From demolition of the old venue to delivery of the new one only over 4 years have passed, including a period of waiting for actual construction to begin.
The new building is twice the size of its predecessor and with 110,000 seats it will become the world's second largest stadium overall and the single largest cricket stadium.
Its seating bowl is divided nearly perfectly into two halves, seeing two tiers of regular seating with 50,000 each (lower ring has 56 rows, upper 47). The main stand also offers 10,000 premium seats, including 76 corporate boxes.
Designed by Populous, the stadium is expected to operate in two modes. First one would see all of its capacity open to fans, for smaller events only the lower ring and premium facilities would be open (50,000-60,000).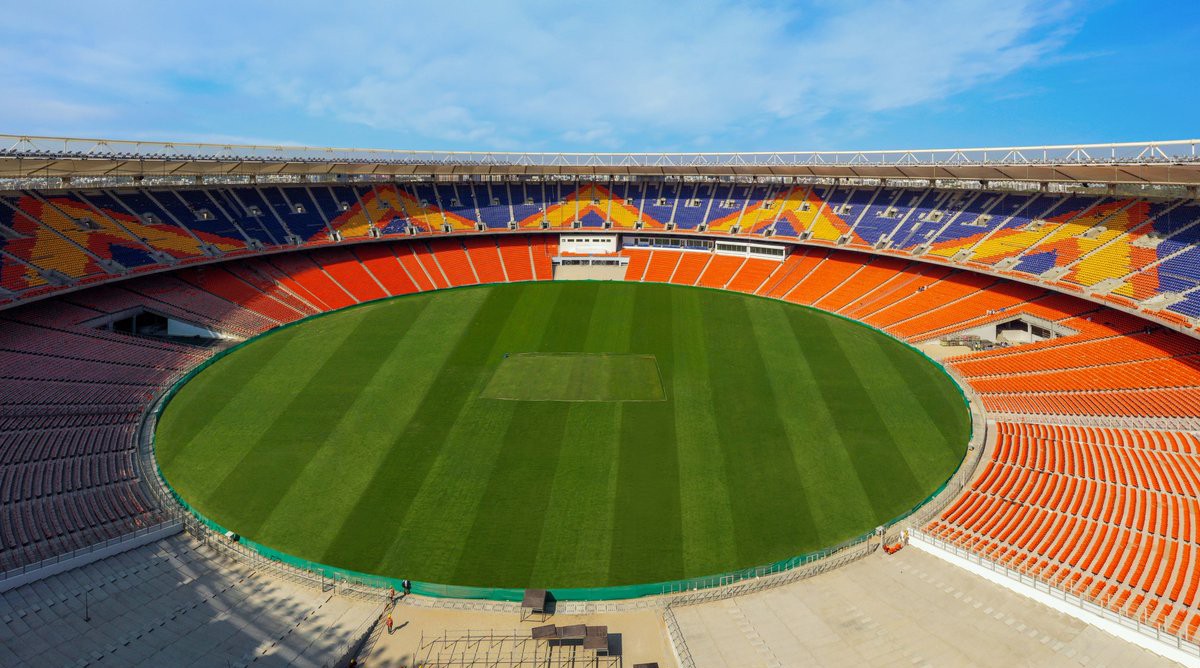 © GCA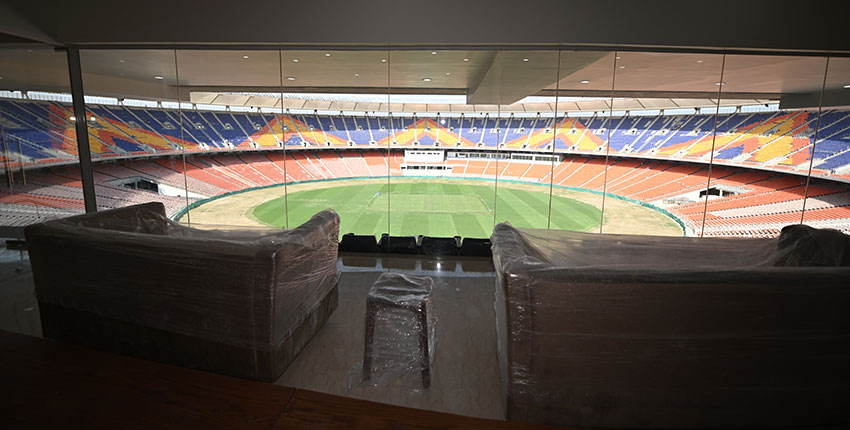 © GCA