Georgia: Batumi illumination ready for use
source: StadiumDB.com; author: michał
Yesterday illumination testing concluded at Batumi Stadium. The dynamic system allows all of the stadium facades to become a giant screen on event nights. Whether neighbours like it or not...
After a couple days the integrated illumination system of Batumi Stadium is fully operational. Testing may have been burdensome on nearby residents as the nearest block of flats stands less than 30 meters away from the stadium.
Lighting pollution was significant but now that the goal was to integrate many thousands of LEDs enveloping the stadium. Each of the overlapping facade segments has diods mounted along its edges. They're placed densely enough to bring the entire volume to life at night, even allowing some objects or messages to be displayed on the stadium, as seen in the simulation below:
Illumination testing was one of the very last things to finish at Batumi Stadium. Matchday floodlights have been ready since December. At present the last remaining works consider installations and furnishing within the press and corporate areas of the stadium.
Once ready, the stadium should be handed over, most likely in March. Keep in mind, the contracted schedule stipulated delivery in October of this year, which means the project is over 7 months ahead of schedule. With groundbreaking in late January of 2018, the entire process lasted just over 2 years.
With 20,035 seats the stadium will become Georgia's most modern and advanced football venue, UEFA Category 4 compliant. The new home of Dynamo Batumi was contracted for a price tag of GEL 99.5 million ($36m / €32m). At this point we have no information of possible overruns.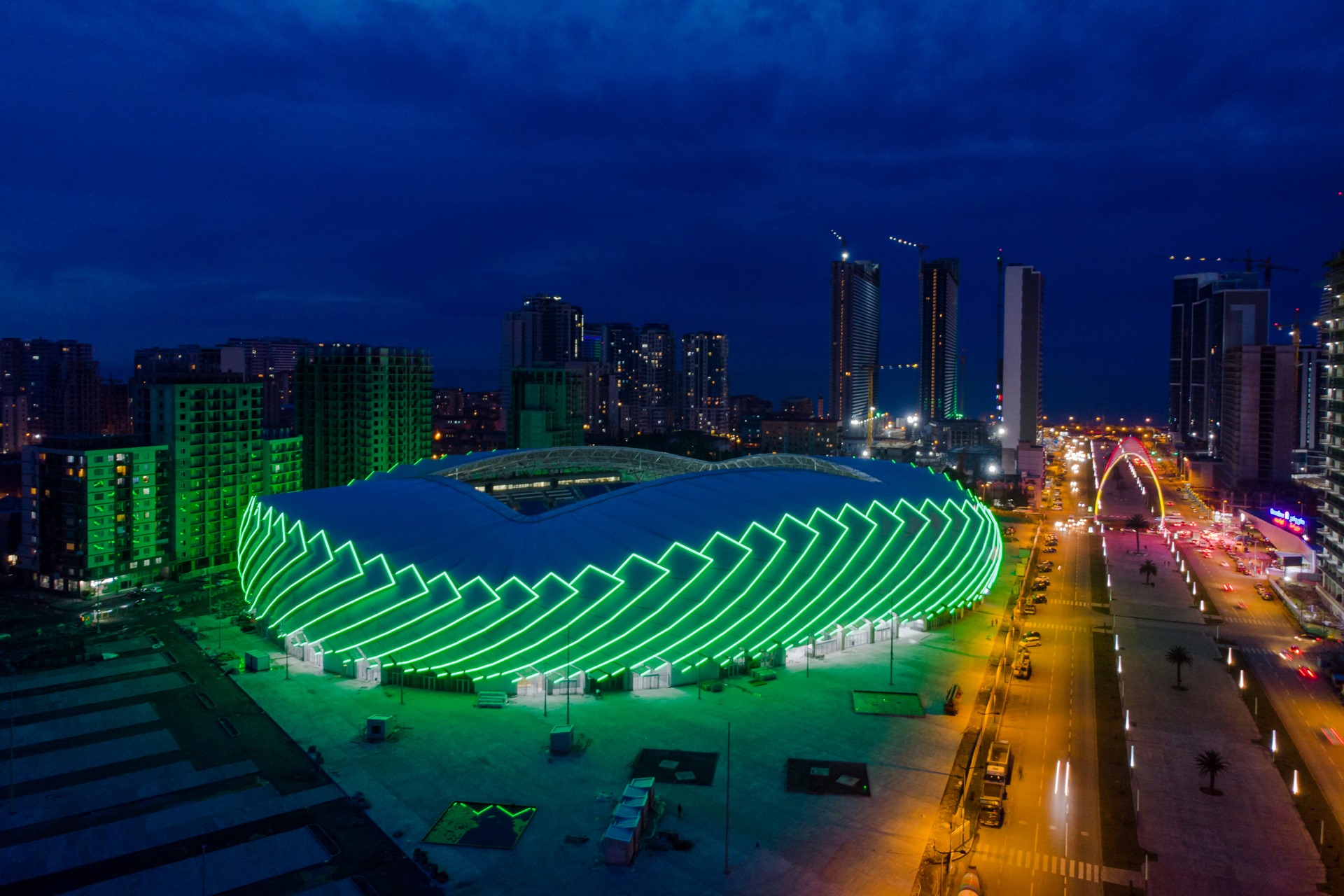 © შპს სტადიონი - LTD Stadium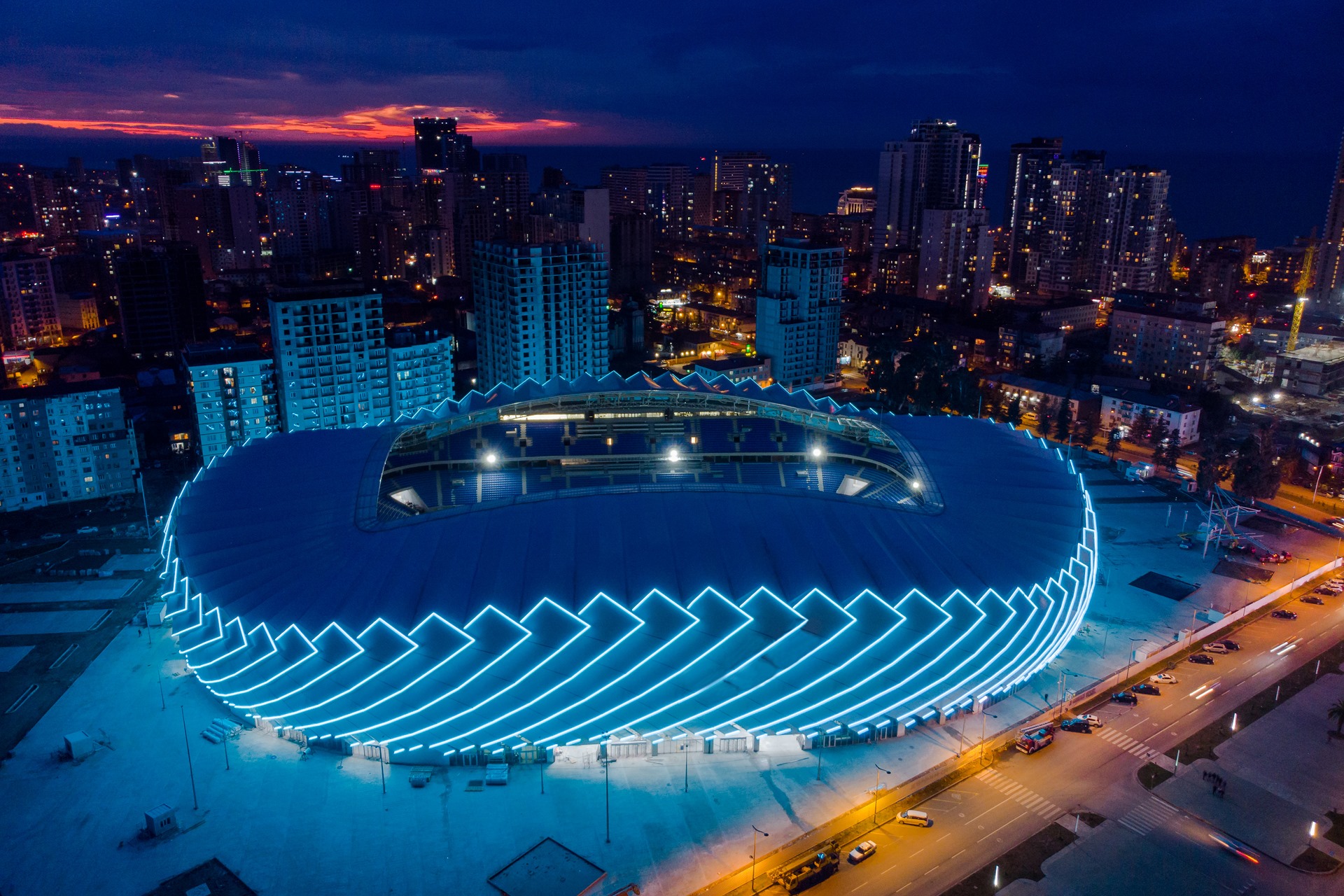 © შპს სტადიონი - LTD Stadium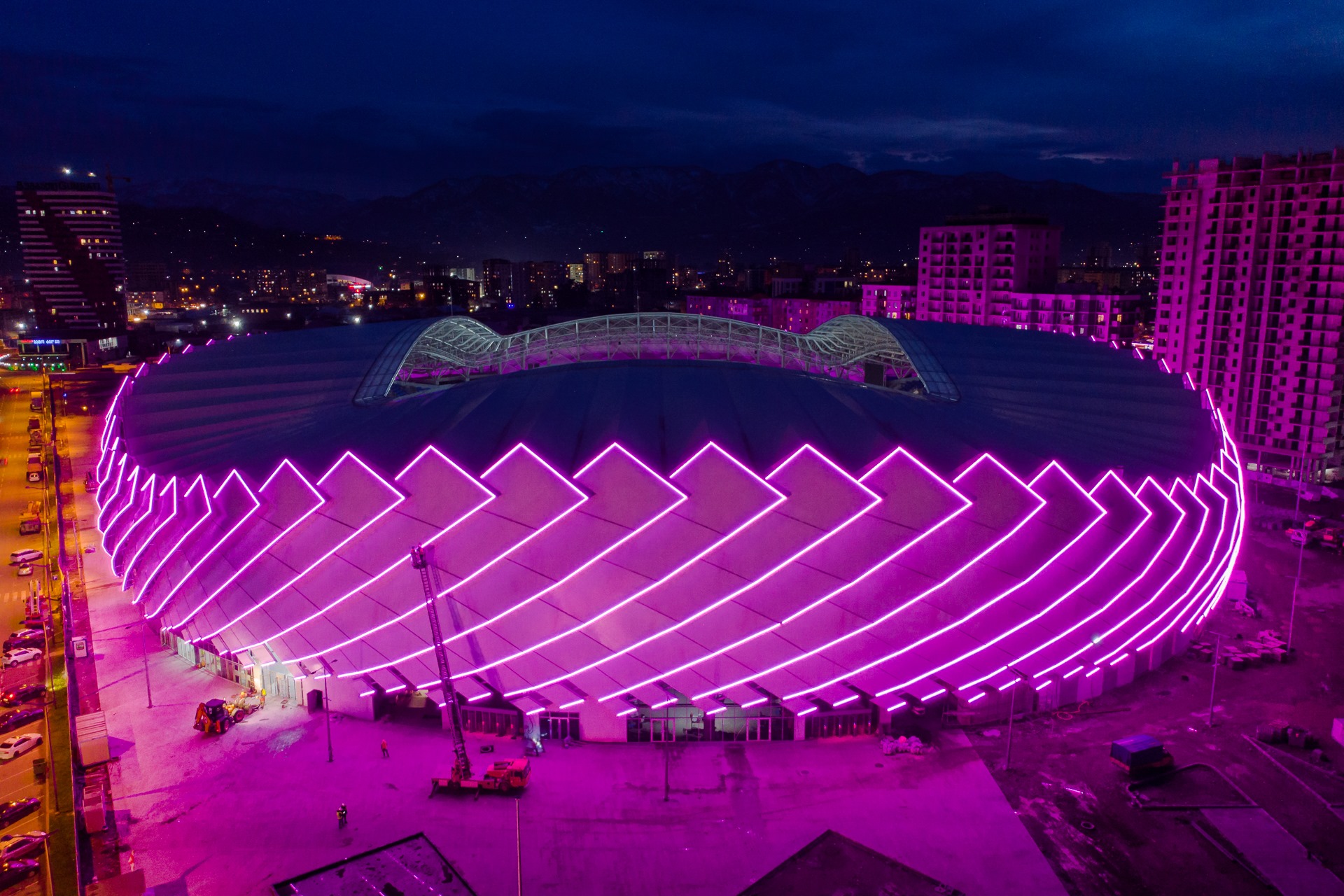 © შპს სტადიონი - LTD Stadium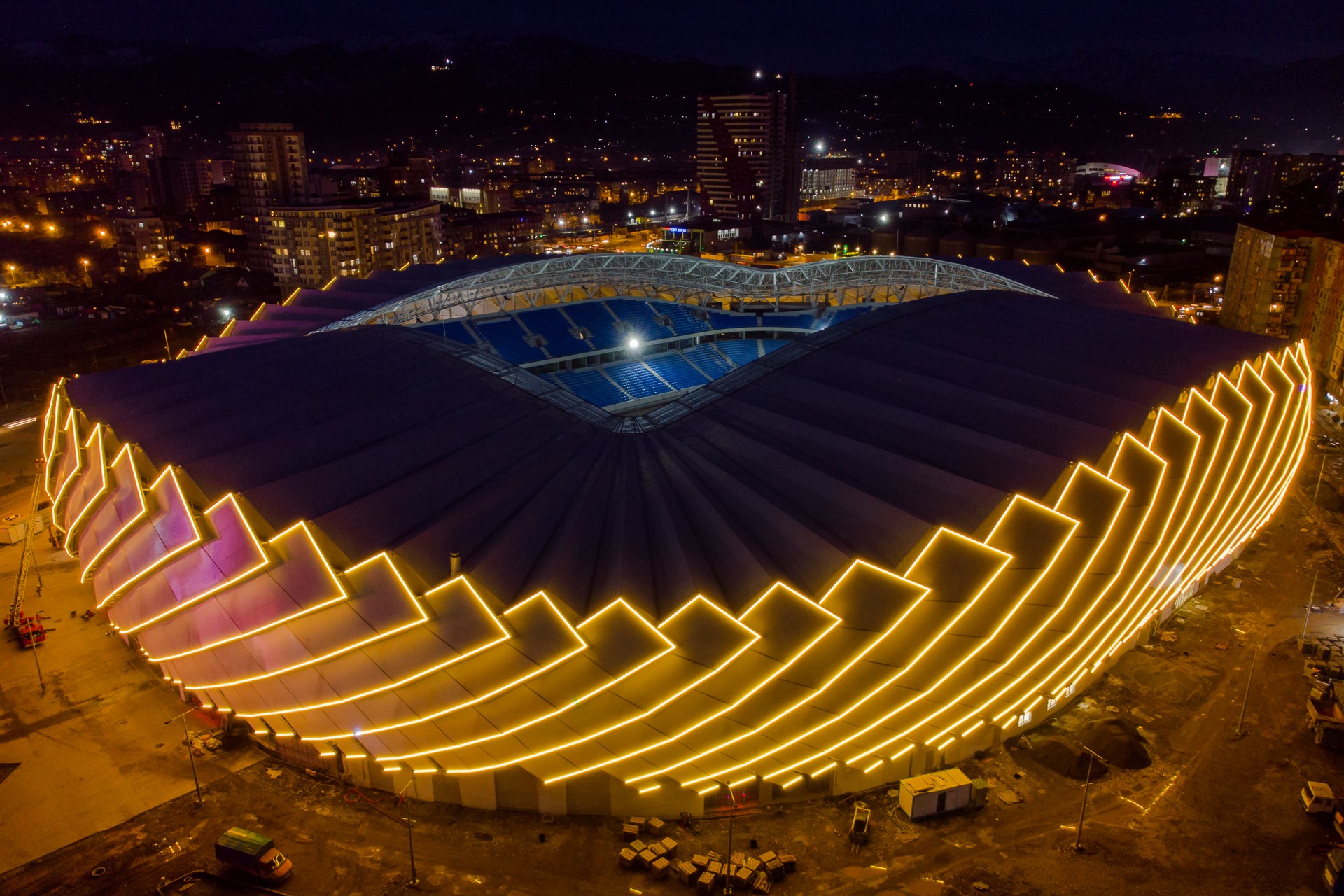 © შპს სტადიონი - LTD Stadium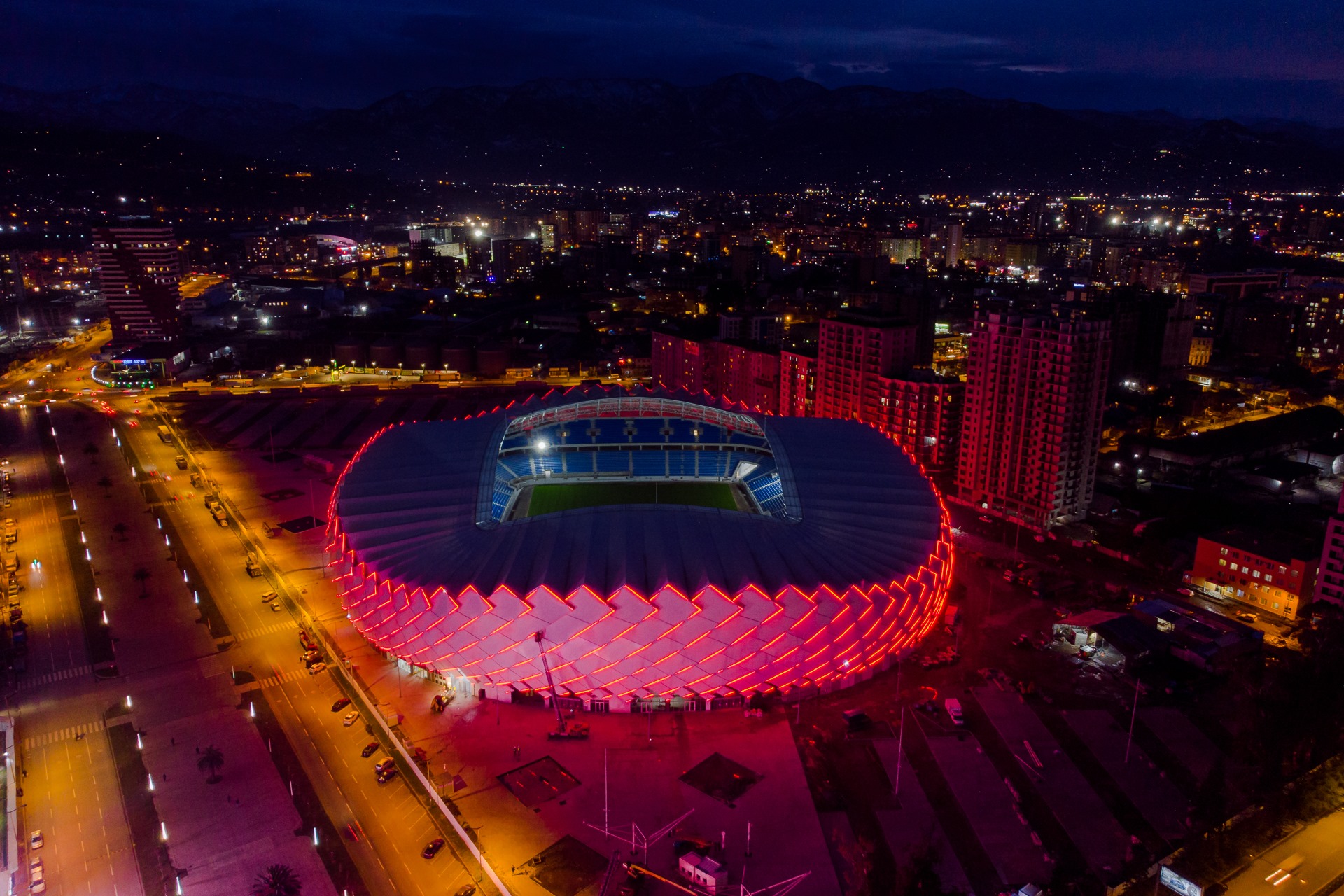 © შპს სტადიონი - LTD Stadium
გარე განათება

განათების მონტაჟი დავასრულეთ და ამჟამად სატესტო რეჟიმშია