Budapest: Tender for new athletics stadium launched
source: MagyarEpitok.hu; author: michał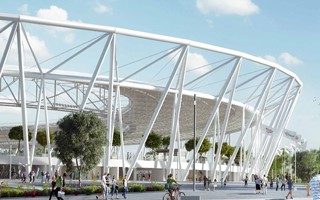 In the long term it will only hold some 14,500 people. But during the 2023 World Athletics Championships Budapest's new multi-use stadium will be able to welcome nearly 40,000 fans.
The architectural concept was delivered back in 2018 but only now the documentation is complete and construction permit is valid. It's thus no wonder that on February 19 construction tender was launched for the new athletics stadium in Budapest. Entries are welcome until March 18.
The contract is expected to be binding for 4 years. It doesn't take a genius to establish that it means delivery in 2024 at the soonest, while the World Athletics Championships are planned for 2023. That's most likely because construction of the stadium is one part, it then has to be reconfigured into its legacy mode.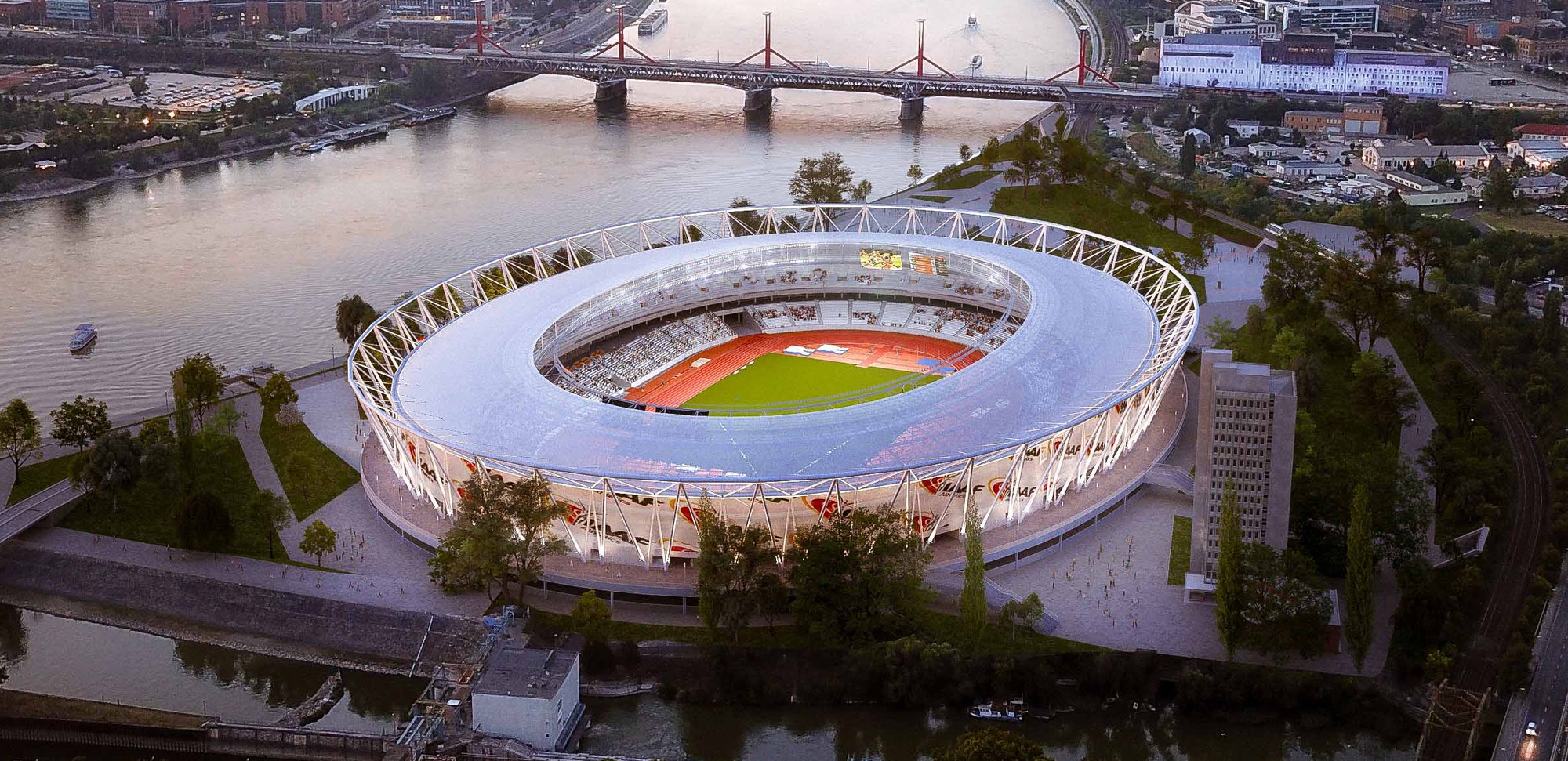 © Kiemelt Kormányzati Beruházások Központja
During the 2023 tournament the stadium will have two continuous rings of seating. Nominally it was expected to accommodate 40,000 people but the new and more detailed numer is 37,326. Of that number 22,795 are temporary seats that are to constitute the upper stands. These will be removed once the event is over, leaving permanent capacity of 14,531, far more sensible in the long run.
But while the capacity may sound modest, the structure surely won't be. In total contractors have to erect a structure using 9,600 tons of structural steel, while the roof will cover 25,000 m2. The tender also covers reconfiguration of the Danube riverfront, infrastructural tasks and landscaping around the stadium, which is expected to become a major leisure destination for residents.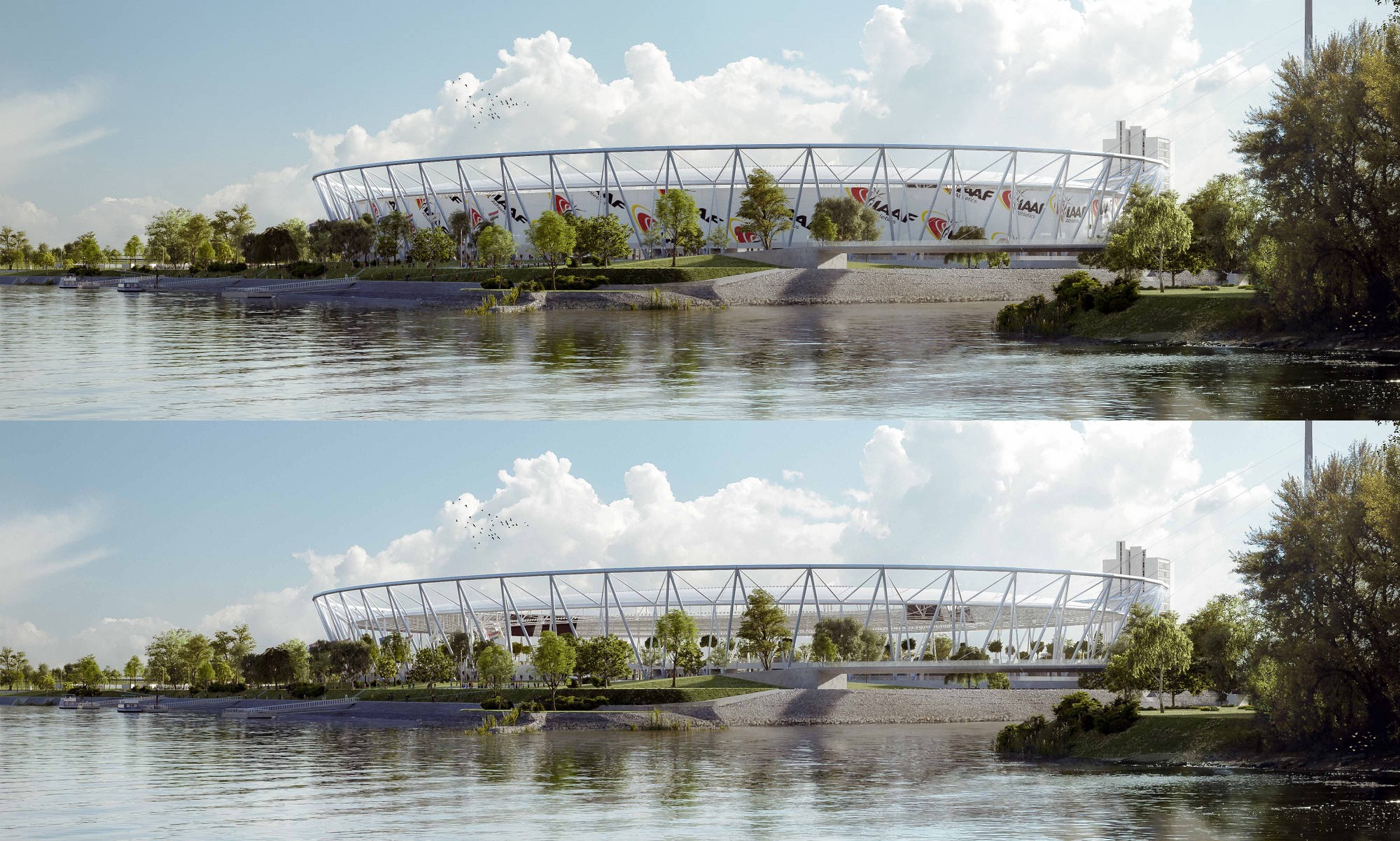 © Kiemelt Kormányzati Beruházások Központja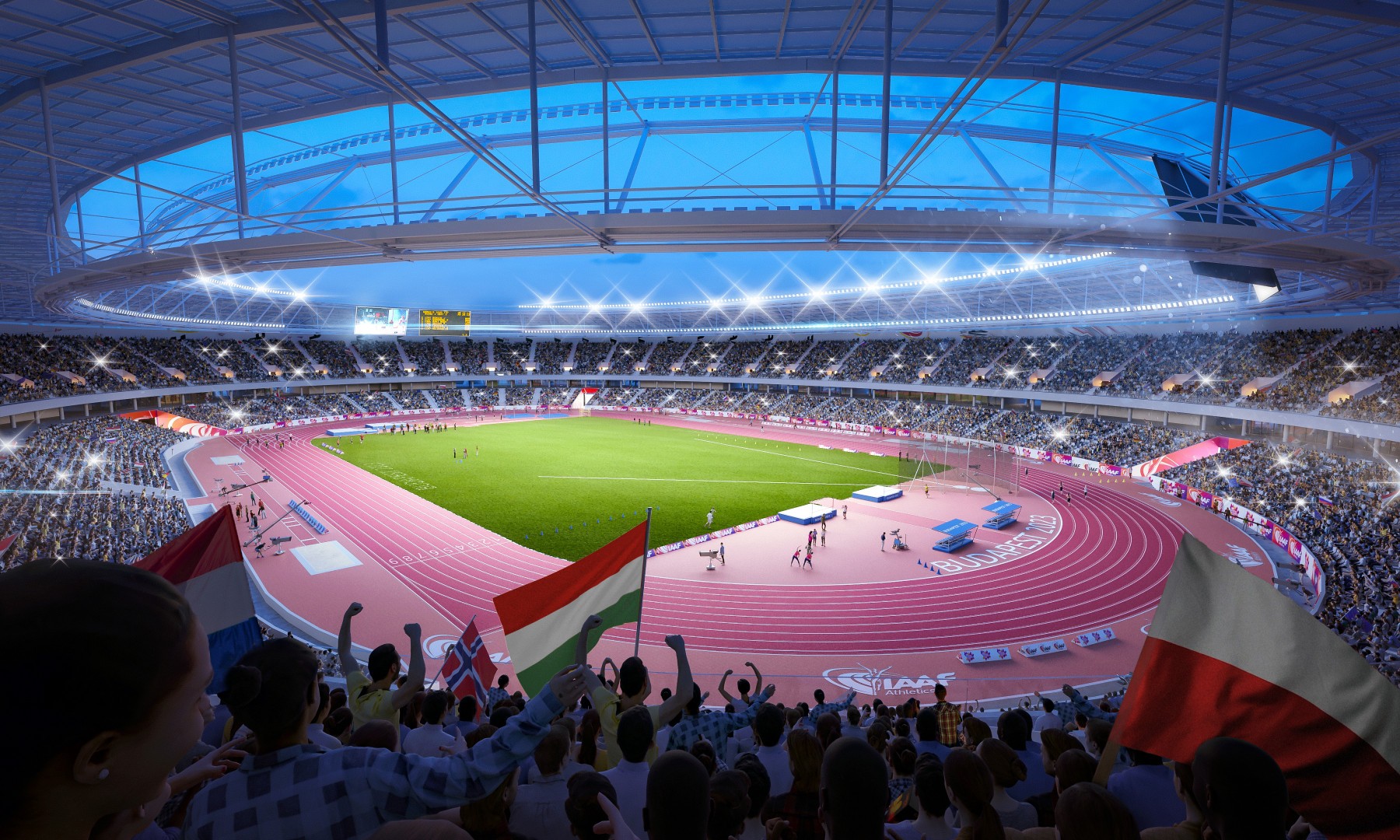 © Kiemelt Kormányzati Beruházások Központja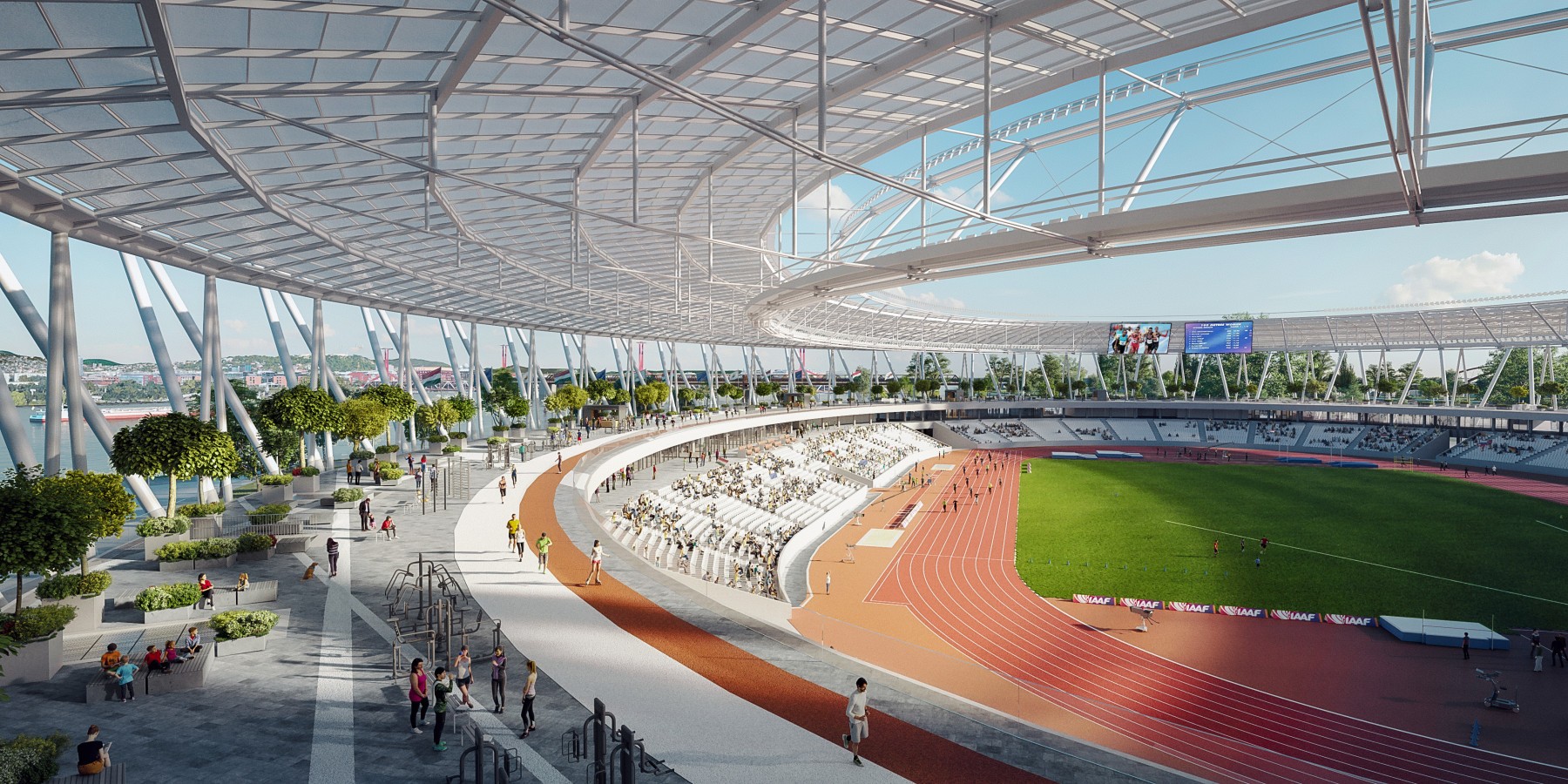 © Kiemelt Kormányzati Beruházások Központja