New design: Grand plan in Serie C
source: StadiumDB.com; author: michał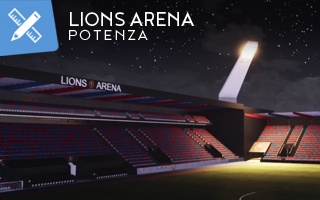 Though Potenza Calcio have only recently returned from the fourth league to Serie C, aspiraions are much higher. Man behind the club is an entrepreneur and politician at the same time. But while his plan is promising, it's also controversial.
Few could expect that one of Italian football's hottest announcements in January would come from Potenza in southern Italy's Basilicata region. The town has population under 70,000 and its football club was born in a fusion in 2012. So not a typical traditional team with massive following.
What Potenza Calcio do have is Salvatore Caiata as president. The Potenza-born entrepreneur has been making big business mostly in Siena before becoming majority shareholder of Potenza Calcio in 2017. Earlier he didn't manage to convince two other clubs to accept his patronage. Now that his home team has won promotion and is doing well in Serie C, Caiata has shown what he would wish to happen in Potenza.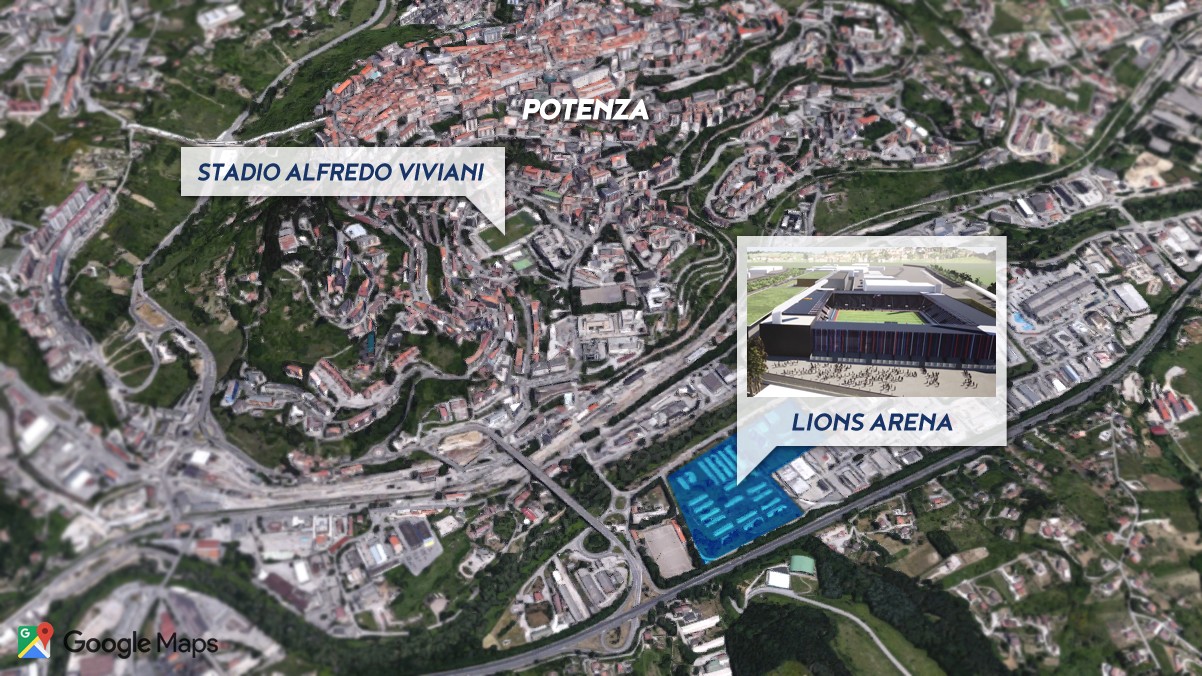 Currently Potenza Calcio play at the old Stadio Viviani in the town's centre. While picturesquely located, it's an old ground that barely manages to meet requirements. The new football stadium in Potenza would stand in the place of so-called Cip Zoo (former pig farm), south of the town's historic and picturesque centre. The area is well communicated, which makes it very lucrative for commercial investment.
That's why here, on 10.5 hectares, the stadium would be accompanied by high-volume shopping centre, along with 1,000 parking spaces. It is precisely the inclusion of commercial uses that would ensure private financing of the entire project, without burdening taxpayers.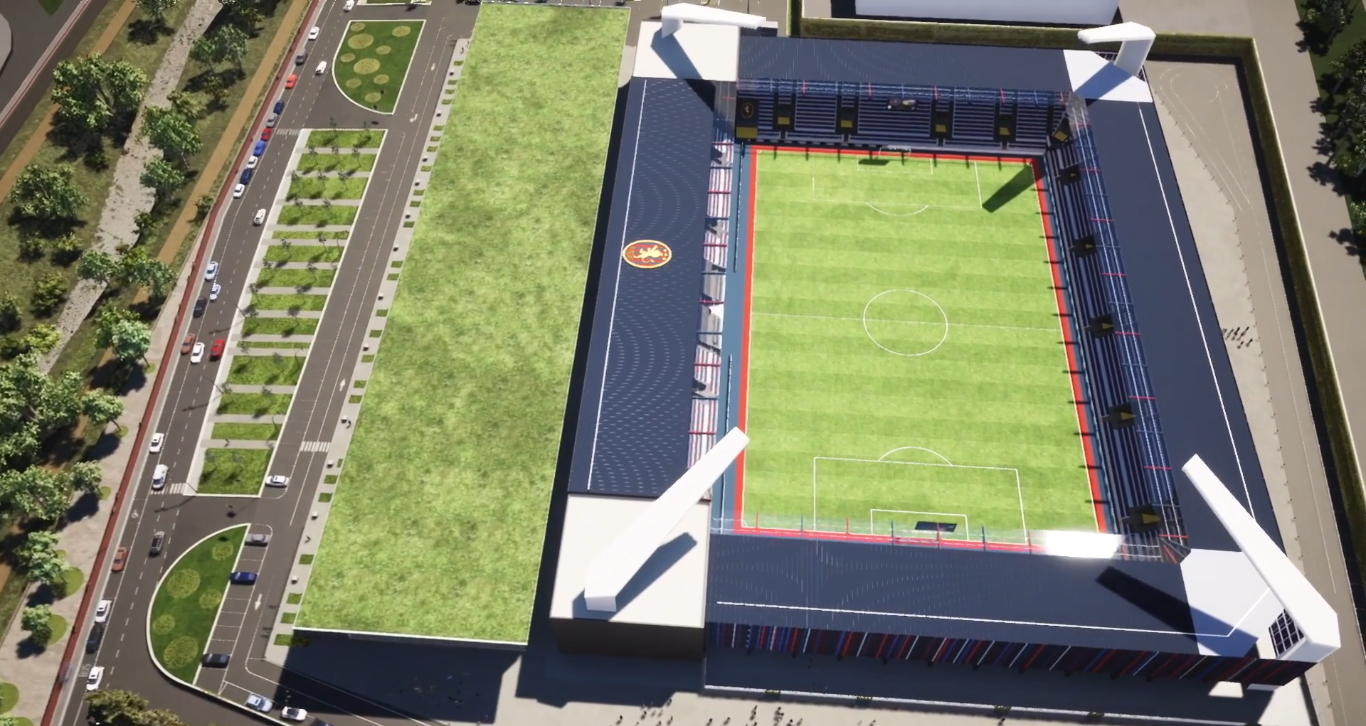 The stadium's cost would be between €40 and 50 million and construction is expected to take 18 to 24 months. Ultimately, the stadium would hold over 12,000 people. However, phasing is enabled and might see a fully operational version for 9,000 to 10,000 people first, expanded at a later stage.
The project now hangs on support from municipal and regional authorities, who would have to agree on long term lease of the land. Here Caiata may have an issue of conflict of interest as he also is a prominent politician, not just a private businessman.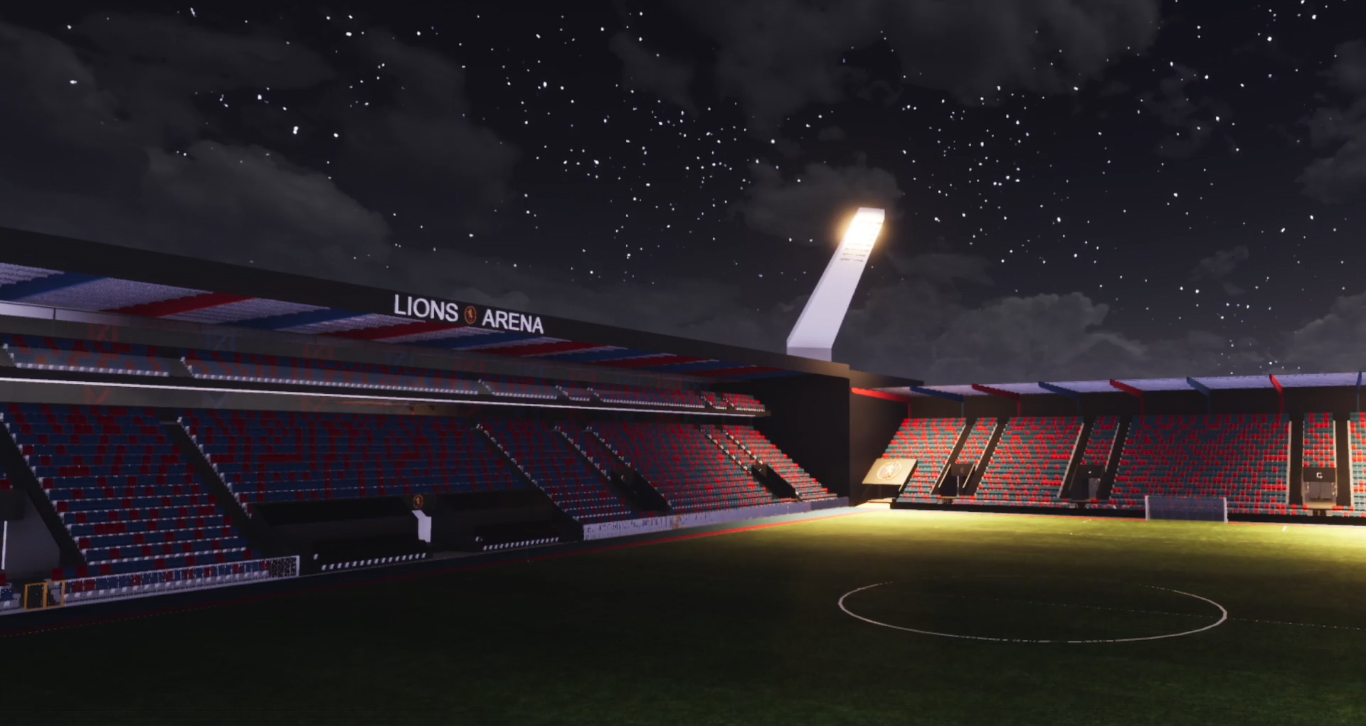 Also, his grand plan stands in direct conflict with a 2018 popular initiative that deliver 12,000 signatures in support for creation of Potenza's new main public park exactly where Caiata wants to build the stadium. Understandably, while supporters of the club reacted with enthusiasm, many in Potenza aren't happy about the new commercial proposal that offers green areas mostly on roofs, not as leisure spots for the public.