NBA finals could fill much larger venues but won't
source: StadiumDB.com; author: michał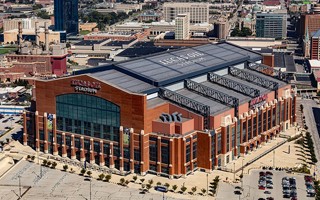 While North America's largest stadia continue to attract more non-football events, switching the NBA finals to such venues is out of question. Even though each season over 120,000 people turn up to watch the final games live.
We've seen this happen with March Madness already, haven't we? The single last basketball final four tournament to be staged at a basketball arena rather than at a football/baseball stadium was back in 1996 when Continental Airlines Arena hosted the events.
Since then each year the tournament has rotated between some of North America's most impressive venues. Lucas Oil Field in Indianapolis became the most frequent host venue, having been granted rights to the 2021 and 2026 tournaments, each expected to sell in excess of 140,000 tickets for two days of games. The largest venue to date was AT&T Stadium, home to NFL's Dallas Cowboys, selling out nearly entirely the seated capacity of 80,000 for both days.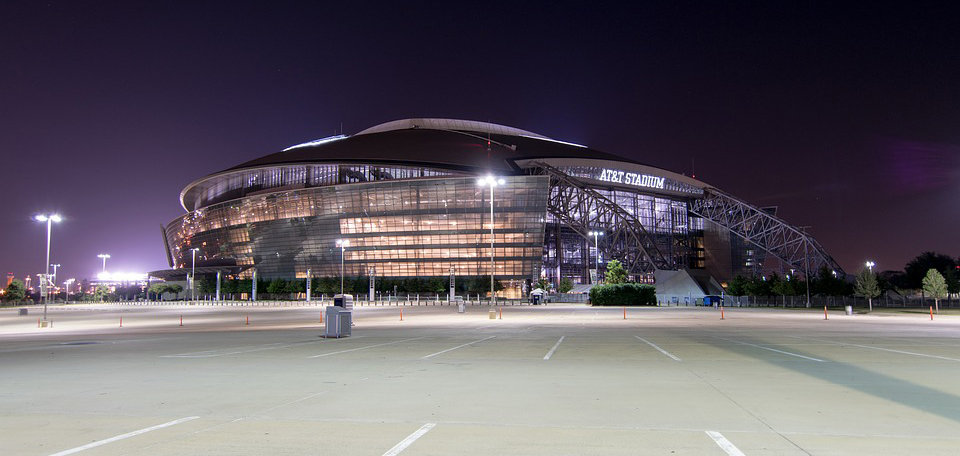 In fact, the format has changed so much that only ten major stadia across the US can actually host the basketball final four. Current regulations require the stadium to have a retractable or permanent dome and capacity of no less than 70,000, including temporary seating. This makes the event bigger than football's Super Bowl and soccer's Champions League final (smaller venues are accepted for both).
It makes you almost forget that historically the venue to have hosted more basketball final four tournaments than any other is the Kansas City Municipal Auditorium, which even with temporary seating doesn't hold more than 10,000 people.
If the NCAA final four can grow so much, why wouldn't the NBA finals? Especially when the record for an NBA All Star game stands at 108,713 (yes, you're seeing correctly, that's how many people flocked to AT&T Stadium in 2010) it seems one could consider switching to giant domes instead of NBA arenas.
But there's a very simple reason why it's not even on the table. Current format for the NBA finals makes the most of home advantage. With 7 games being played, even the order in which each finalist can host becomes crucial. The current one (2-2-1-1-1) dates back to 1947 and was reinstated in 2014. As it turns out, it matters not only how many fans there are but whose fans they are.
Now, at present both the L.A. Lakers and Clippers are serious contenders for this year's NBA Championship, so you might imagine the two fight for glory at the nearly ready SoFi Stadium in Inglewood, which would have allowed both crowds to mingle at a single venue. Such finals would be remarkably huge, potentially exceeding 500,000 tickets sold.
But while it awakens one's imagination, it's not realistic. Filling such a huge venue for seven nights would not be viable as part of a format, even with both teams playing within that very metropolitan area. NBA remains focused on home arenas, nearly all of which have capacity of between 18,000 and 19,000.
And while they're clearly not as large as the NFL superstadia, NBA also has its claim to how irrationally expensive a venue can get. Barclays Center in New York became the first NBA arena to cost over $1 billion and most recent plan by the L.A. Clippers would see their new home match that price tag. With such tsunami of spending you have to imagine investors will be eager to host as many events as possible and would not give away the financial boost generated by 3 or 4 final games...