Is a stadium visit the only way to get a football fix?
source: StadiumDB.com; author: michał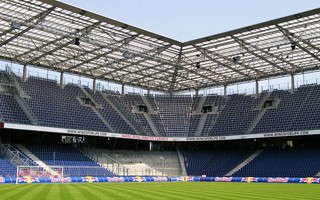 Are you a football fan searching for some of the best ways to indulge in your passion for the sport? Find out some ways to do so here.
The beautiful game has many ways to celebrate it. No matter what team or league you are most interested in, there is always going to be a way for you to get a football fix if you head to the stadium of your favourite team. However, there are plenty of other ways to show your love and appreciation for this game. Here are some things you could do to show your love for football.
Tour the stadium
First and foremost, you could opt for a stadium visit. Most major stadiums will offer some sort of tour. The great thing about a tour is that you can see all areas of the venue when it is quiet and there is no big event on. Attending on a match day means you are just one body in the crowd and you won't see very much.
A tour could also take you down to some of the areas that the public never see. You often get taken back to the changing rooms and the areas the players use like the Press Conference room. Some tours even offer you the chance to walk through the tunnel and out onto the pitch. However, you do have to be aware that some tours can change their routes at the last moment. While you might not get to see some of the backstage areas, a tour will always allow you to see some of the best memorabilia the club has on show and will teach you some of the best trivia and stories about your favourite club.
Attend a match
Obviously, one of the best ways to get a football fix is to attend one of the matches of your favourite team. There are three main choices here; attend a home game, an away game, or getting together with your mates to watch the game at a bar or someone's home. Watching the game in any of these ways should prove to be an incredibly exciting experience for you.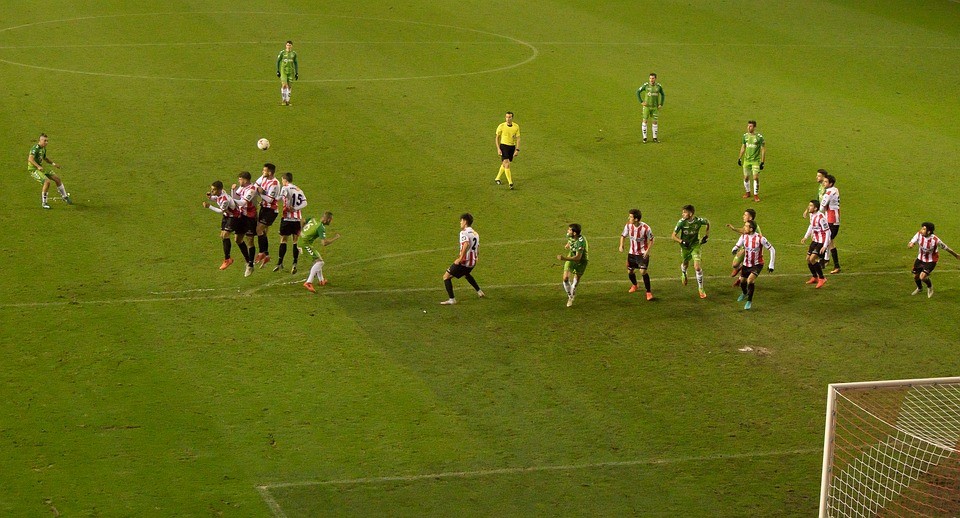 Attending a game in person allows you to get swept up in the excitement of matchday. Home games attract massive crowds of supporters. The home advantage is one of the most common effects of a team's performance and you would be a key part of that support. If you instead choose to try an away game, you could meet up with a group of supporters before you decide to leave. Doing so will allow you to get excited about the upcoming match together. Many people like travelling with other supporters to an away game for the atmosphere they create on the way.
Finally, getting together with your friends at a bar or someone's home is great for a smaller celebration. If you are on opposing teams, it will allow some friendly rivalries and jests to be thrown back and forth. Watching a big football match with your friends is likely to be a great experience for you all.
Play a game
There are so many amazing football-related games out there for you to try in between matches. Famous titles like FIFA allow you to control the outcome of matches while games like Football Manager put you in more of a managerial position. The level of detail in these games is truly astounding and you can really get lost in them.
One of the best things about these sorts of slots is that they are available on several platforms. For example, a great sports-related slots machine could be played either on your laptop or tablet or on your mobile phone. There are so many great games like this that you can play on your mobile phone. If you want to grab a quick football fix on the go, searching for a football-related mobile game will allow you to indulge in a love for football no matter where you happen to be.
Try amateur football
If you want to relight a passion for playing football then you should have a look at some of the activities available in your local area. There are so many amateur teams out there that would be happy to have you as a player. Plenty of opportunities crop up with youth teams too, so you could even help out with your children's matches even if you are just chaperoning games.
Your workplace might even have a lunchtime 5-a-side that you could attend. If there isn't anything, why not set one up? Most workplaces have some sort of policy to help you set up a club and a sport as popular as football is always going to have people lining up to attend.
You also don't need to be the most athletic to get started playing again. The rise of walking football has got so many players up and playing once more. It doesn't matter what your current situation might be. Walking football is low-impact and safe to play. It can be a great way for you to get back into shape playing the fame you love. Joining such a team also means that you are able to make new friends and connect with your local community. If you want to use football as a medium to get out and about to meet new friends, this could be the perfect opportunity for you.
Explore the world of football today
Football is one of the most beloved sports on the planet for a reason. Whether you are finding out more about your favourite team's stadiums or you are seeing what footballing opportunities are available in your local community, there is always going to be someone to support you. What's more, the great thing about football is that you know that there will always be someone who you can connect with.
Take a look at what is happening in your local community today! From tours of the some most iconic football stadiums out there to joining an amateur or walking group, football is an amazingly open hobby. No matter where you look, there will always be something for you to do or experience.