Germany: First grandstand in Darmstadt nearly complete
source: Kicker.de; author: michał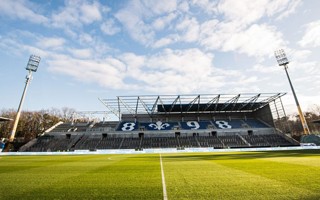 Famous terraces of Böllenfalltor are long gone, now brand new double-tiered grandstand is almost ready to replace them. Once it opens in February, demolition of the new main stand can begin.
In Germany they're called Gegengerade (opposite straight), based on their location in relation to the main stand. Usually these are east stands due to optimal layout of stadia having main stands in the west. Now, enough for the German lesson, let's get to the point: the new Gegengerade in Darmstadt is almost complete, following over a year of works.
It all began on Decmber 10, 2018. This is when demolition of the old east terrace (dating back to early 1950s) began. Part of its landfill was preserved, which allowed for quite fast construction of a new landfill-based terrace. The main difference is: it's lower and straightened, while the old stand was curved.
The new terrace, which constitutes lower of two tiers, was opened in mid-2019, allowing the stadium to welcome away fans to the east stand again. 28 narrow rows of terracing can hold 5,500 people, of whom 1,200 are located in the away section.
In spring of 2019 construction was already underway behind the new terracing in order to erect the reinforced-concrete upper tier. Today the only things missing are the last sections of the roof and seating underneath, as can be seen in the webcam image below. When those are in place, the upper tier will welcome 3,000 people, 600 of whom will be away followers.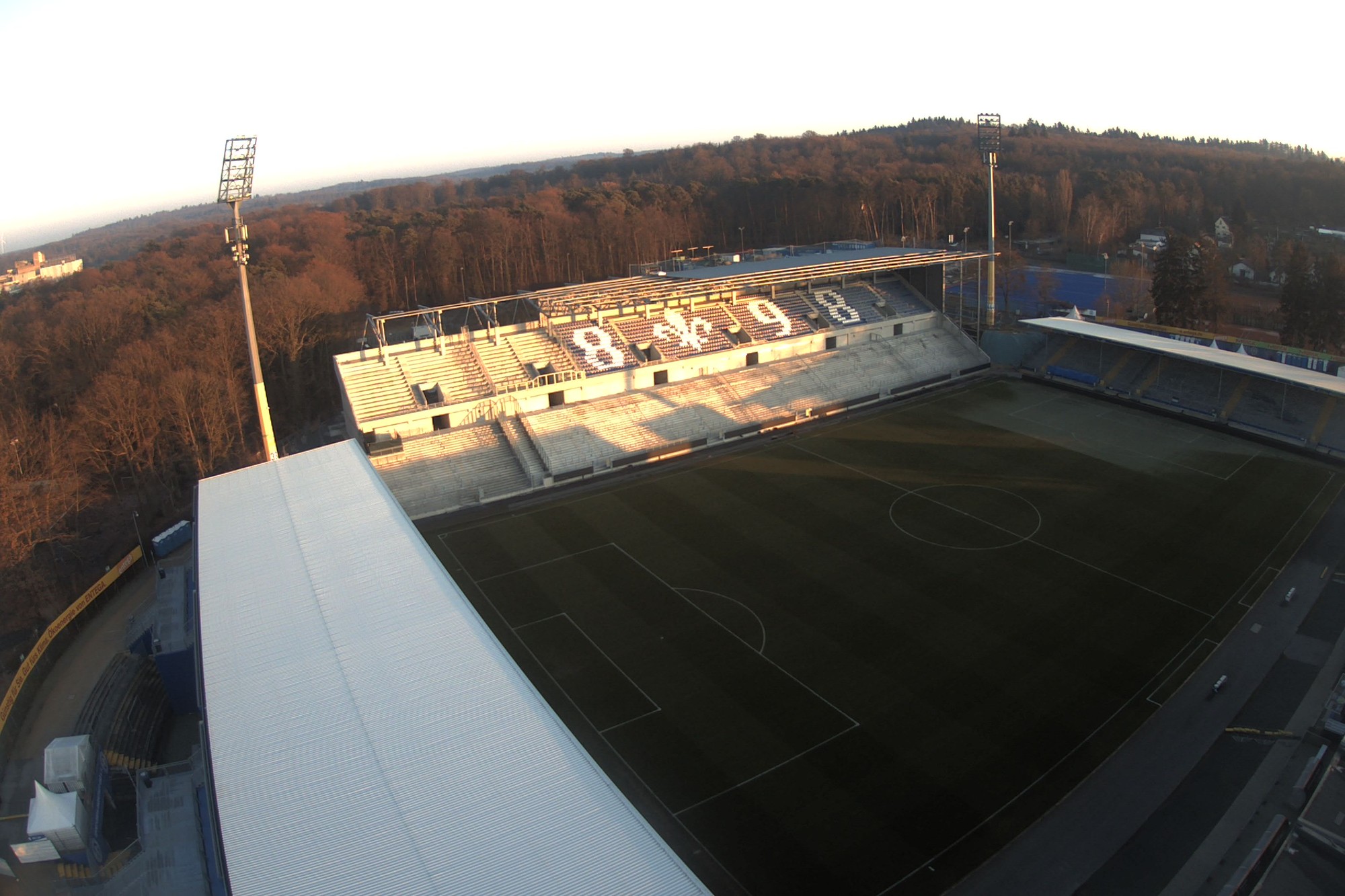 © SV Darmstadt 98
The new east stand will be entirely opened to the public from February 2, when games of 2. Bundesliga resume. From that point onwards the stadium will hold up to 18,000 people.
This state won't last long, though. Just after the end of 2019/20 demolition of the old main stand is expected. SV Darmstadt have already relocated the offices and players' facilities to a new pavillion attached to nearby sports hall, allowing constant use of the stadium during reconstruction.
The new main stand is the most expensive part of what is expected to cost just over €40 million. Brand new stand is anticipated to open after 1.5 years under construction, which means it should be ready during the 2021/22 season.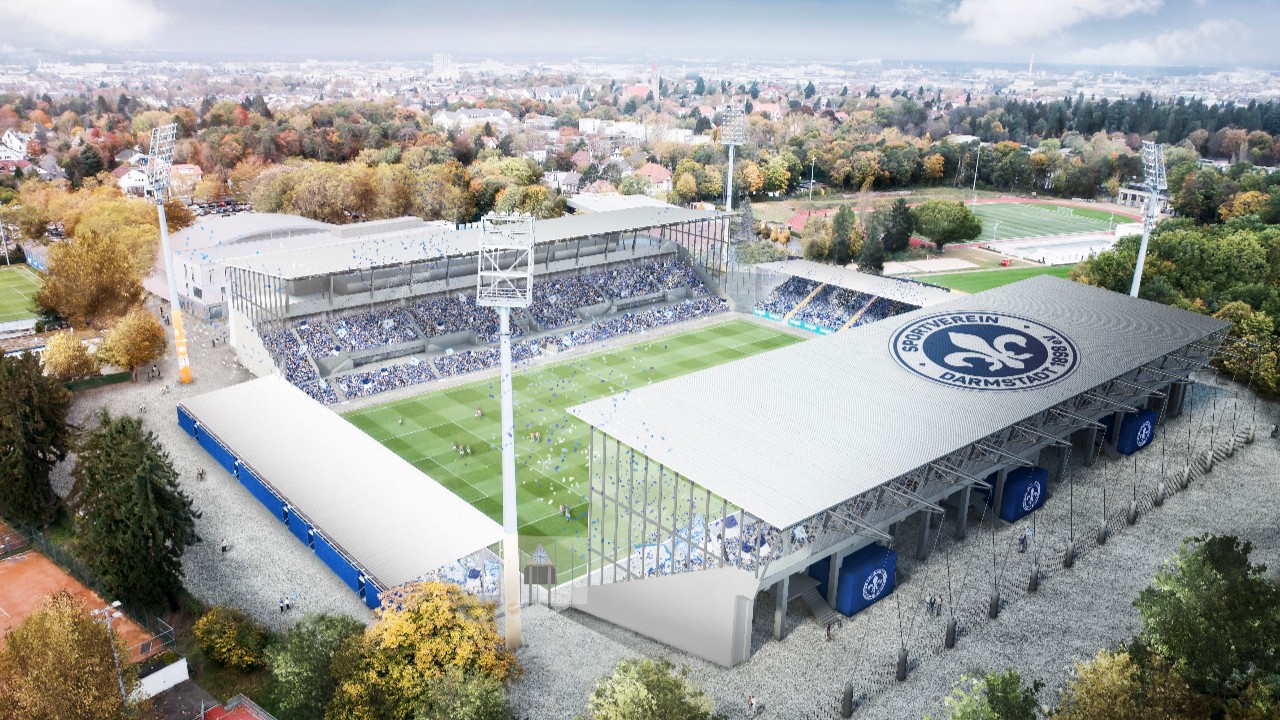 © SV Darmstadt 98