Birmingham: Alexander Stadium revamp approved by council
source: BirminghamMail.co.uk / ITV; author: michał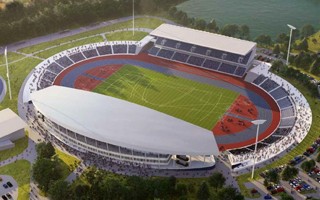 The 2022 Commonwealth Games venue has today been approved for delivery by the council. Reconstruction will see it grow to 18,000 permanently and between 30,000 and 40,000 during the tournament.
Planning application for the redevelopment of Alexander Stadium was heard and approved today. Not without objections, though. The £72-million plan raises concerns of residents over noise and light pollution, as well as negative impact on public green areas in the area.
Despite controversies, the plan is going forward and will see the sports complex upgraded from its current state. Though the main grandstand (delivered in 2012 for £ 13.5 million) will remain untouched, vast majority of the stadium will be rebuilt. This includes both curves and the west side – in the future this will be the biggest part of the stadium.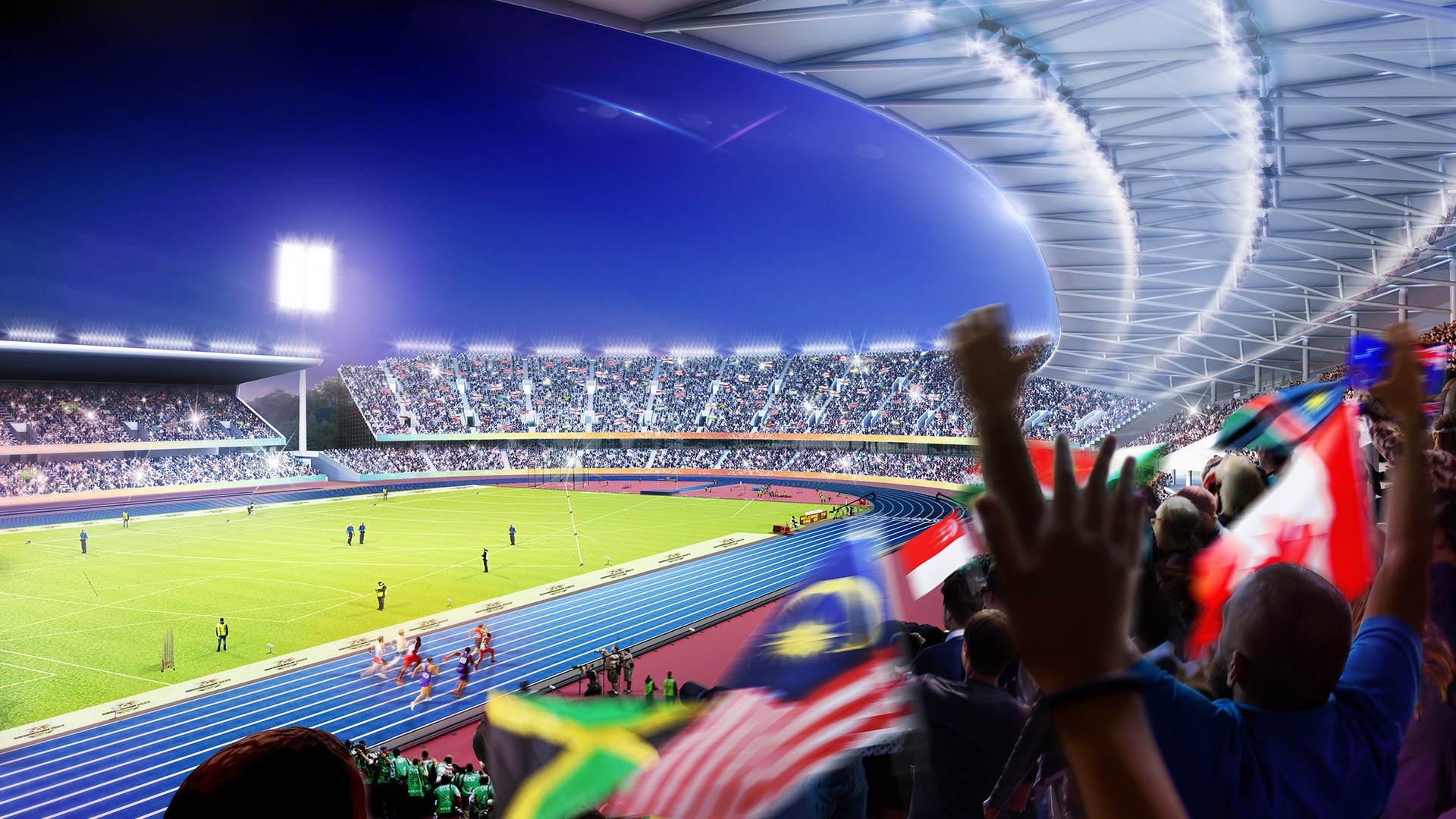 © Birmingham 2022
From current 12,700 seats the stadium will grow to reach 18,000 permanent seats and up to 40,000 in temporary layout. Additional rows are to be added to for the duration of 11-day Commonwealth Games in 2022. Although capacity is now advertised to possibly under 40,000.
After the tournament the area will become home to athletes of various disciplines and institutions, including Birmingham City University.