New design: Professional soccer coming to Rhode Island
source: StadiumDB.com; author: michał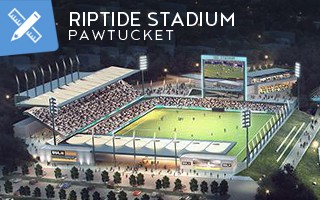 With no team at central level of US soccer/football, Rhode Island is one of the states left behind in recent craze to establish new clubs. This should change in 2022, when the new USL Championship team Riptide should kick off at a new scenic stadium.
It was rumoured for some time, now it's been confirmed by Rhode Island governor, Pawtucket mayor and USL chief operating officer: a professional football team is coming to the Seekonk riverfront with a brand new stadium.
New professional stadium in Pawtucket would sit on the west bank of Seekonk River, just south of the town's centre and some 20 meters away from the water. Most of its 7,500 seats would be located within the west stand, though smaller south end would also be covered. This layout provides a scenic opening towards the water.
© Fortuitous Partners
While the stadium looks over Seekonk, the other side would be redeveloped as well, containing a mixed use complex with residential and retail units, connected to the stadium with a pedestrian bridge. Third element of the complex, known in its entirety as Tidewater Landing, would be an indoor sports hall, conference centre and hotel, just north of the two previous sites.
Total budget of all elements is expected to be $400 million, of which no less than 300 million would be covered privately. The project is being prepared by Fortuitous Partners.
The stadium is expected to become home to a new USL Championship (2nd league) team, most likely to be named Riptide FC. The team is expected to begin playing in USL from 2022, which is when the stadium should be delivered.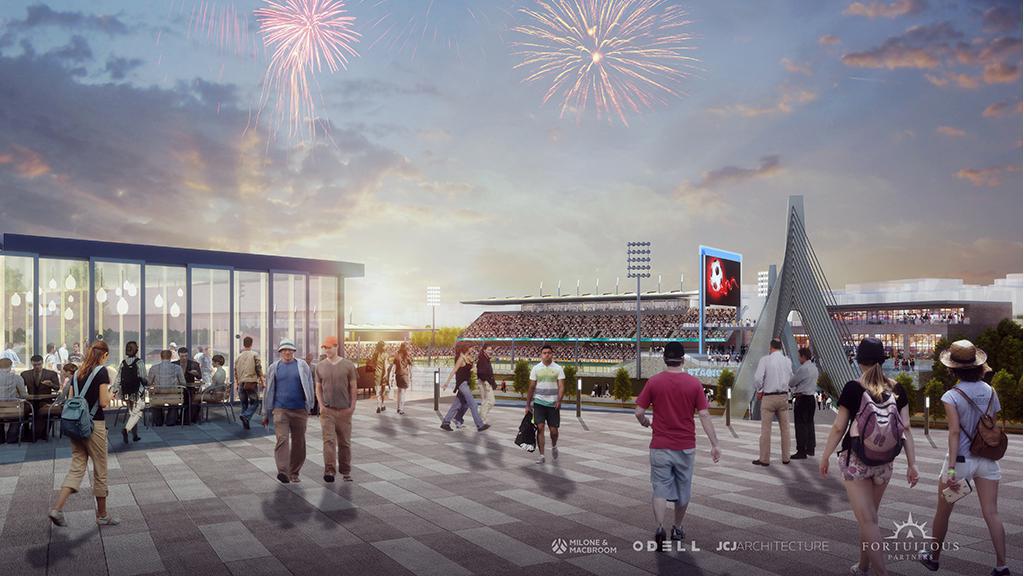 © Fortuitous Partners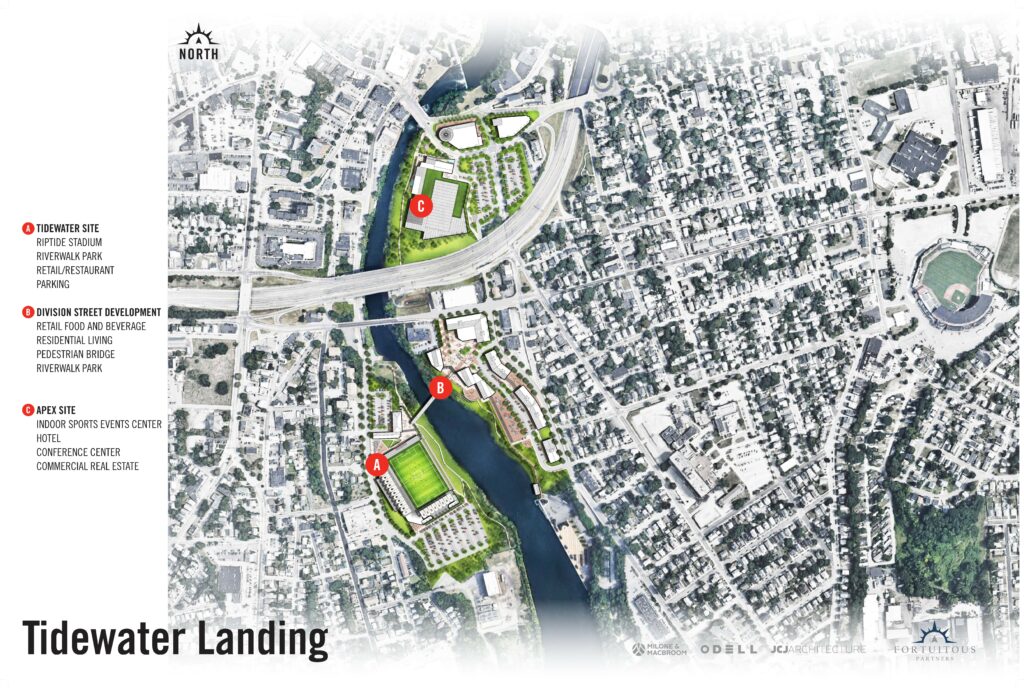 © Fortuitous Partners