New construction: Wimbledon added at a tough moment
source: StadiumDB.com; author: michał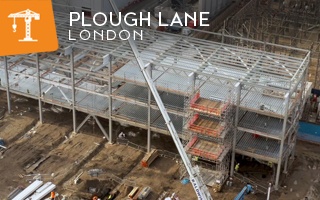 Starting today you can see construction photos from the Plough Lane project in Merton, London. Unfortunately, the moment is dire for AFC Wimbledon as the club is facing a huge funding shortage to deliver the stadium.
Thanks to the help of brilliant drone pilots at The AirPeople, we can now show you how the plot at Plough Lane is changing. Just a couple hundred meters from the old Wimbledon stadium, the new home of the Dons has been rising for a few months now.
These days you can clearly see the steel skeleton of what will be the main stand, with its 4 floors of infrastructure based on foundations including 400 piles. But instead of celebrating progress on the construction site, AFC Wimbledon are facing a new set of issues, revealed a few days ago.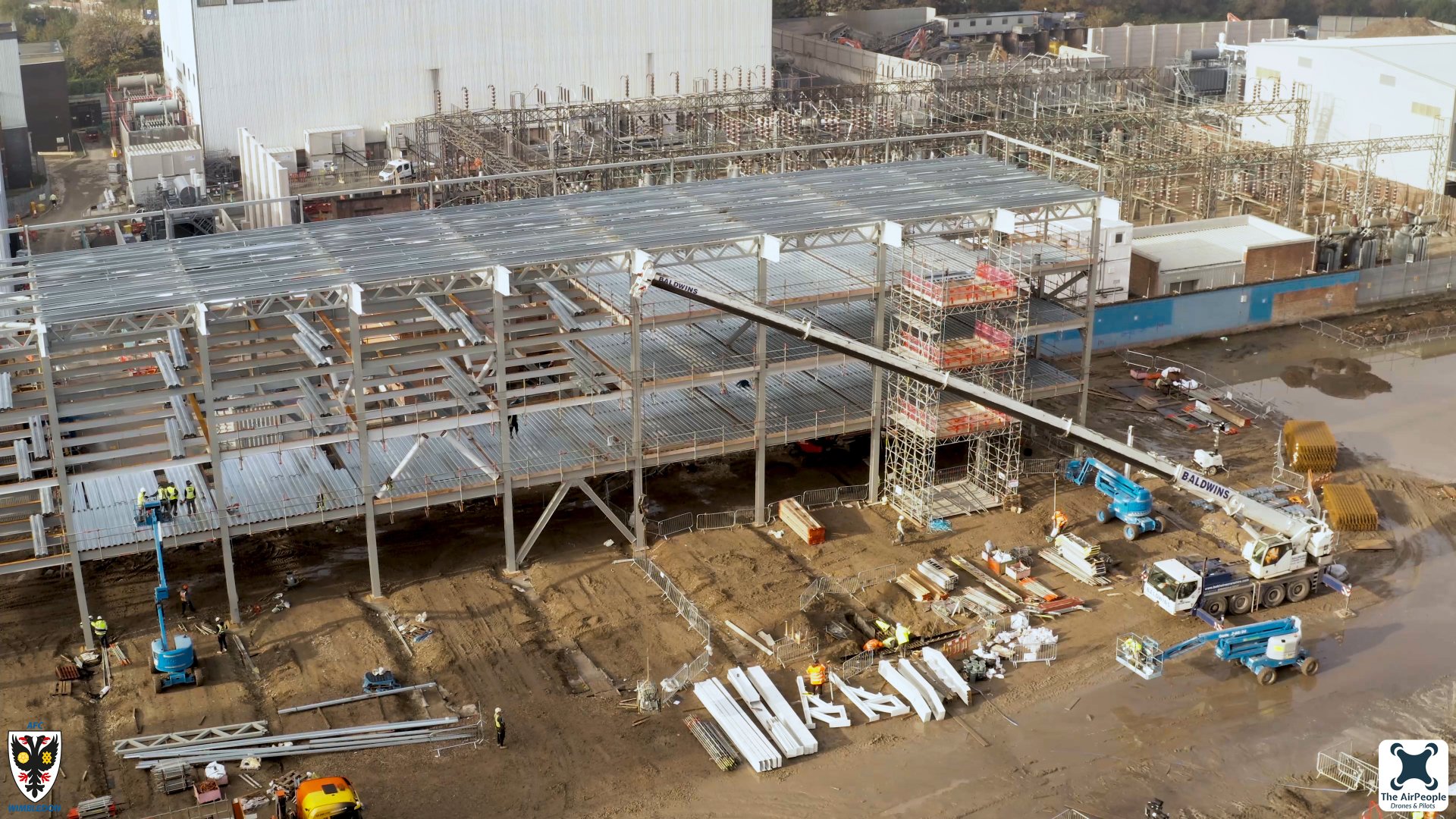 © The AirPeople
So far the club hasn't signed the main construction deal with Buckingham Group, which is due in January. However, there's a serious shortage of funding needed to seal the deal, currently estimated at £11 million.
A series of issues caused the actual cost of works to increase, now expected to be around £33 million for the first phase of the stadium (9,000, including three semi-temporary stands). While the club has secured £14 million from developer Merton Catalyst, nearly £2.5 million from recent crowdfunding and an undisclosed amount from the sale of Kingsmeadow to Chelsea FC, it's still short of the crucial goal.
With clock ticking and the issue having just been revealed, atmosphere within the club and its community is understandably tense. AFC Wimbledon have so far presented three options of moving forward, all of them being a form of compromise.
Loan (or loans) for the missing amount. Providing the club secures such an amount, this would solve the short-term issue during construction but put a serious burden on club's budget for many years to come and might not allow promotion beyond League Two.
Delivery of bare minimum. In this version, the stadium would only have its permanent main stand and even that would only be delivered as a structure, without crucial facilities inside, to name just matchday hospitality and event hall. It would thus put the club at operational disadvantage and force slow, gradual delivery of sections of the stand.
Release of shares to private investors. A number of companies are interested in shares of AFC Wimbledon and this might quickly solve the problem. However, it might result in fans letting go of their club's main principle: supporters deciding on how it's ran. While details are needed on the percentage of shares to be sold, this option might probe most controversial.
In response to the club's release of above-mentioned ways forward, a few dozen fans wrote an open letter, listing 50 questions to the club. All of them should be answered before December 9, which is when a Special General Meeting is to be held. While it's understood the meeting would not see a vote on one of these options, it should inform what will happen by January.
Whichever way the club goes, it's still desired that Plough Lane will be operable in the summer of 2020. Should that not happen, Chelsea FC has already agreed to allow prolonged use of Kingsmeadow by Wimbledon.