SDC5: You select the best concept for Red Bull Bragantino
source: MSTADIA.net; author: michał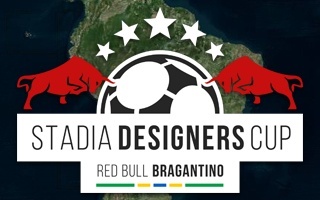 Eight designers, each one of a different nationality and two debutants among them. Which one of them has design the best stadium for Red Bulls from Bragantino? It's time to find out. The choice is in your hands!
We encourage you to visit the organiser's website – MSTADIA.net– to enjoy complete presentations of all competition entries!
On Monday, November 18, voting process has begun for the public and Jury. Final results will be the outcome of both votes. Please mind, in order to take part in the vote you need to have a Gmail account.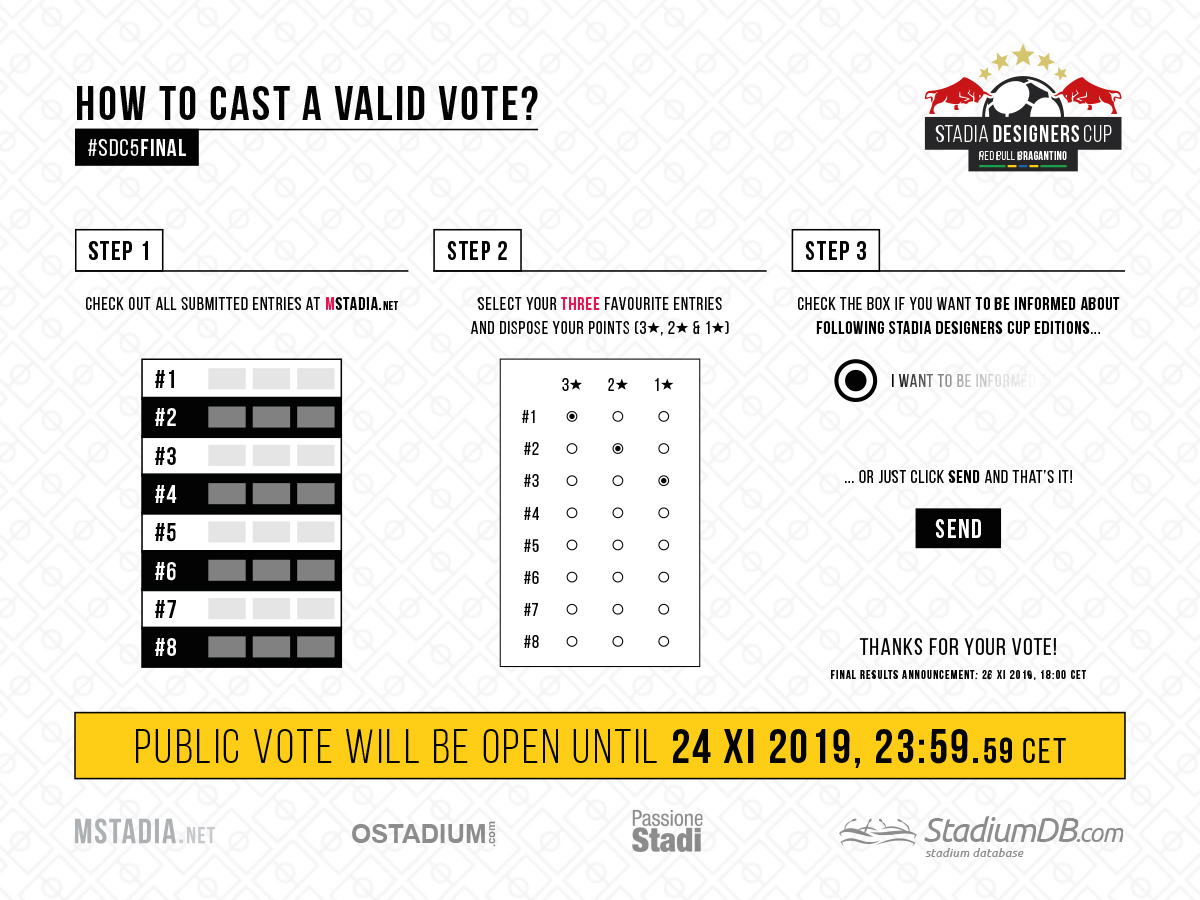 The Public's votes will be accepted until midnight on November 24 (precisely, 23:59:59 CET). Then, two days later, on Tuesday (Nov 26) on the organiers's Twitter account results will be released, so you may consider following it already.
Full results with detailed statistics will be published in official competition's thread on SkyscraperCity.com.
In case you haven't followed this edition of Stadia Designers Cup, this time it was all about creating a fitting modern stadium in Bragança Paulista, at the tight site of current Estádio Marcelo Stéfani. Moreover, designers had to forseen the possibilty of capacity reduction in case of first team move to the bigger venue and make the old stadium successor suitable for Bragantino's academy and other clubs from the city.
Below you'll find renderings of all entries, in order of their filing, while detailed presentations are available on the competition website.