Croatia: Osijek stadium rising from the ground
source: StadiumDB.com; author: michał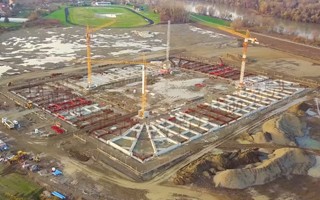 Four cranes have arrived on the site of what will be Croatia's most modern stadium. Foundation phase is progressing towards completion after many months of arduous preparations.
This week an unusual guest came to the Croatian city of Osijek. Hungarian prime minister Viktor Orbán met with officials of NK Osijek, one of Croatia's strongest football clubs. The visit might seem unusual but the new stadium in Osijek is actually being funded significantly with a grant from the Hungarian government. It's part of a policy to invest in sport in foreign areas with significant Hungarian diasporas. NK Osijek itself was taken over by Hungarian investors 3 years ago.
© NK Osijek
The new stadium and training centre, commonly known as Pampas 2020 (from the popular name of the wetland area it's being built in), is expected to cost over € 40 million. Aside from the Hungarian government's grant, the project is being funded by NK Osijek and the Croatian football association (with a symbolic €1 million).
Early enabling works on the site began in late 2018, when vegetating clearing was carried out. Then the plot had to be raised by 1.5 meter through additional landfill. With the site spanning 15.3 hectares, this represented thousands of truckloads.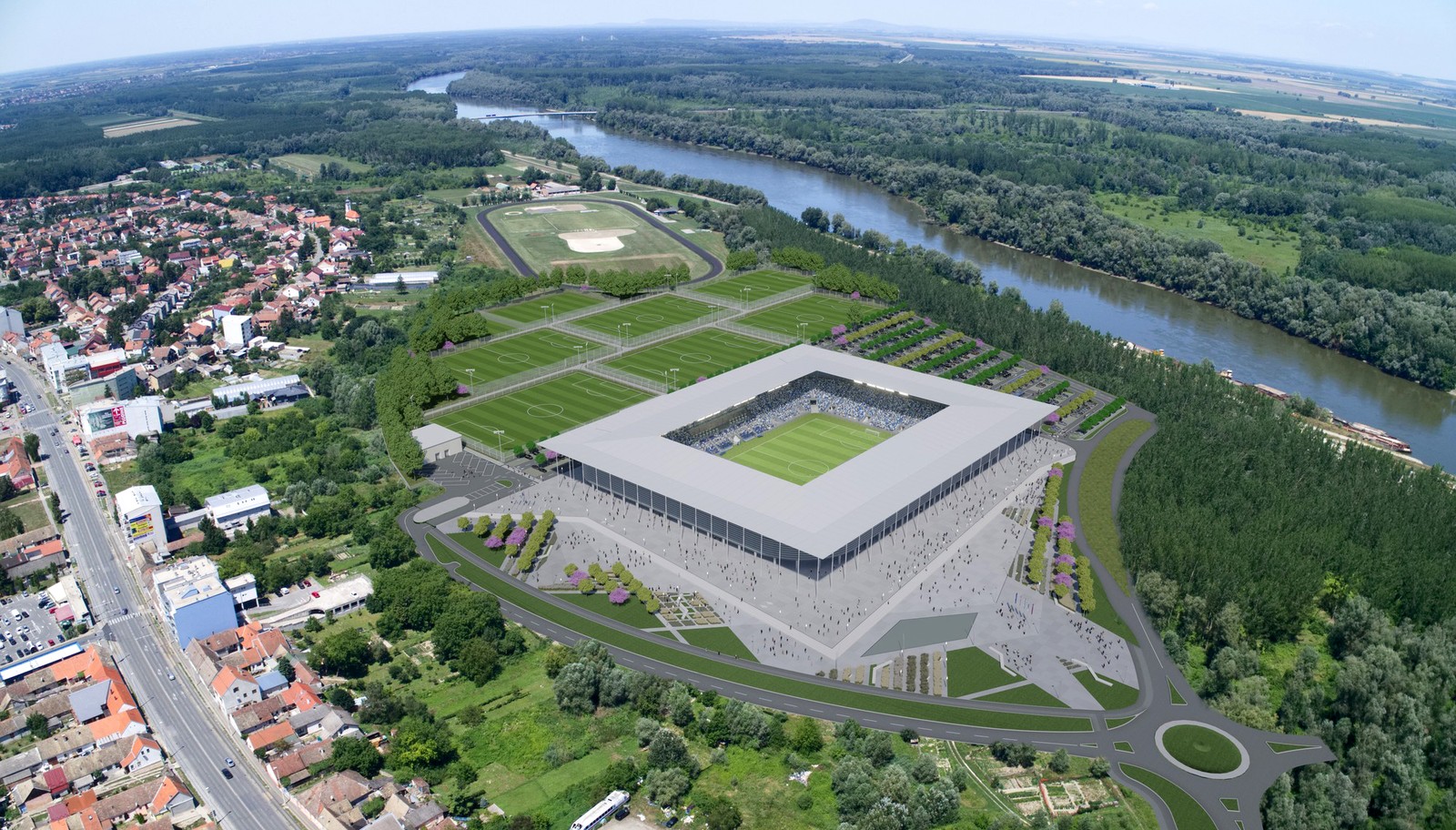 © NK Osijek
Then in April and May of this year, within a month, 1,000 piles (each 12 meters deep) were inserted into the ground, ensuring future stability of the stadium.
Today, as can be seen on the attached video, foundation work is progressing towards completion, while all four tower cranes have arrived, the last being mounted this week. From this point onwards the project should see fast progression.
The new stadium in Pampas is expected to hold over 12,000 people in its opening layout and enable expansion in the future to possibly 15,000. It's thus the largest new stadium in Croatia in many years. While enabling works proved very challenging, NK Osijek assure that delivery date remains before the end of 2020, as expected initially.
Pampas

Delegacije Nogometnog kluba Osijek i Hrvatskog nogometnog saveza posjetili su gradilište Pampas, pogledajte prilog. ⚪️