Dublin: Fourth stand at Tallaght to be ready in 2020
source: BreakingNews.ie; author: michał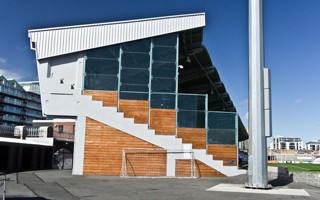 With latest addition of 2,000 seats behind the north end, Tallaght will become Dublin's second largest football stadium. It's also expected to attract non-sporting events in the future.
Back in 2018 Tallaght Stadium received its brand new south end. Now the South Dublin County Council has approved development of its mirror reflection, the north end. With roughly 2,000 seats the latest addition will increase stadium capacity beyond 10,000 seats.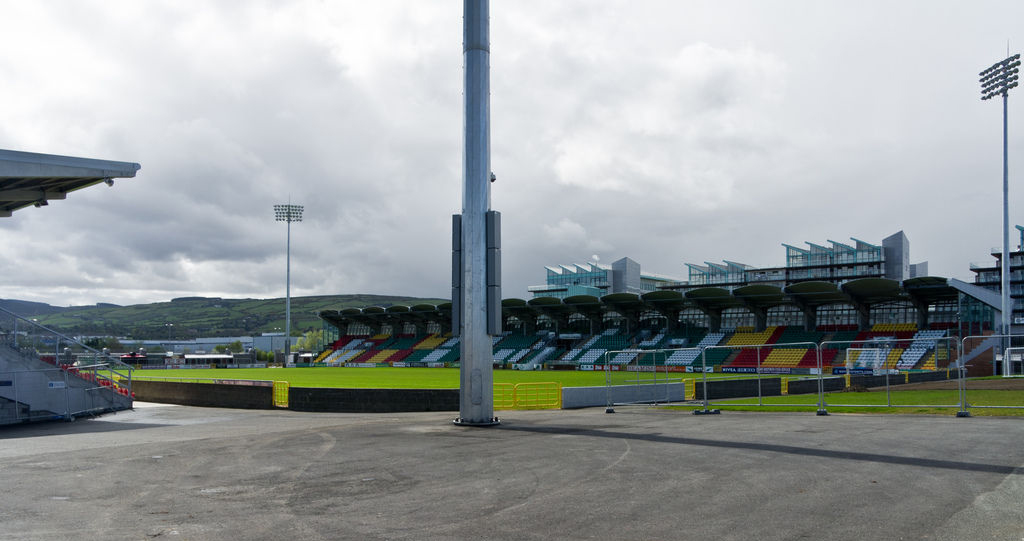 Photo: William Murphy (cc: by-sa)
This will make Tallaght a prime location for Irish football club internationals but the aspiration is much higher. With temporary use of the playing field, the stadium will soon be able to accommodate up to 20,000 people for concerts, which might lure some of Ireland's entertainment market to the venue.
While still far behind Croke Park and Aviva Stadium, the ground will certainly be a better fit for some events than the two giants. The council has already commissioned Core to deliver an advertising and marketing strategy for the stadium.
"The development of the advertising and marketing strategy is proof of South Dublin County Council's ongoing commitment to attracting local, national and international visitors," said Daniel McLoughlin, Chief Executive of South Dublin County Council.
As well as Shamrock Rovers playing home games there, Tallaght Stadium has hosted the Special Olympics' Opening Ceremony in 2018, American football and international football matches.