The Netherlands: Roda JC supporters forced investor to leave stadium
source: Limburger.nl / NOS.nl / Platform Roda JC; author: michał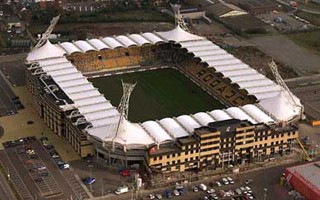 Fans of Roda Kerkrade took it upon themselves to make the supposed investor leave, literally. He was forced out of the stadium and only found safety with the police outside. Investigation into the incident is ongoing.
Bizarre scenes took place on Friday evening in Kerkrade. Supporters of Roda JC carried out what you may consider the regular protests: not singing during the first half, displaying banners against the team's investor, giving out leaflets with reasoning for their campaign.
But then it all went very wrong during the break. A couple dozen people headed to the main grandstand and demanded that former Mexican football agent and now majority shareholder Mauricio García de la Vega leaves the stadium. Because he didn't want to leave on his own, he was led outside by force, with no intervention from security forces.
De la Vega then found security with police officers and filed complaint of assault and threats. Investigation into the entirety of the situation is now ongoing.
What caused the incident?
Roda's decline isn't a very recent story, the club was relegated from Eredivisie in 2018. But now they may end up relegated from Eerste Divisie as well, should their on-field performance not improve.
Financially it's been going bad even longer. Mismanagement caused significant deficit before relegation, but now it seems the team is in a downward spiral financially. Back in 2017/18 they enjoyed 12,000 people per game, in 2018/19 only some 7,000 were left and now first four games barely exceeded avg. crowds of 5,000.
Formar majority shareholder Frits Schrouff this past spring agreed to cede his role to a successor, should one be found. Here is when Mauricio García de la Vega steps in as the sole candidate. He agreed to cover Roda's annual shortfalls and manage the club as an investment. But for 4 months he hasn't invested anything in the club.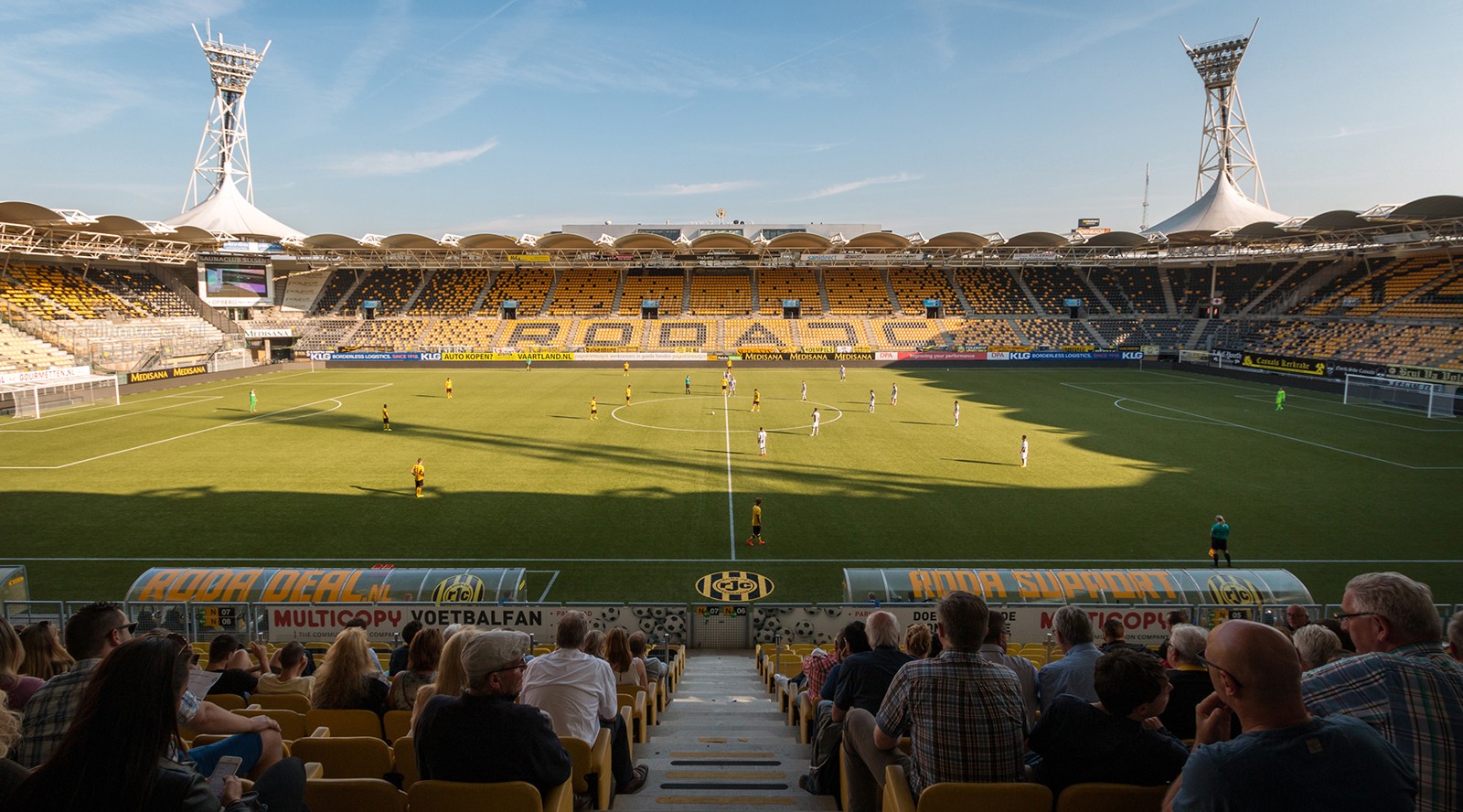 Photo: Martijn Mureau
De la Vega's argument for not putting his own money forward is that the change in ownership is yet to be approved by the Dutch FA (KNVB). Supporters reply that the proceedings at KNVB have been deadlocked because the Mexican failed to provide all documents necessary.
De la Vega also suggested he might sell the name of Parkstad Limburg to German crypto investors, which received mixed reactions itself. Of all promises so far nothing has come to fruition and time is running out.
Meanwhile, Roda cannot wait much longer. The club had to take a loan to cover September's salaries and is threatened with insolvency if nothing changes. Adding insult to injury, de la Vega reportedly charged the club with his family's travel expenses despite Roda's dire position.
In a joint statement from September 25, ten groups of supporters unanimously asked for de la Vega to invest or leave, while they were organising the Friday protest. With no action from the investor, the incidents of Friday occured. Judging by the media reactions, supporters didn't help their case in any way by going as far.