Las Vegas: LV Raiders will play in Allegiant Stadium
source: reviewjournal.com; author: Agnieszka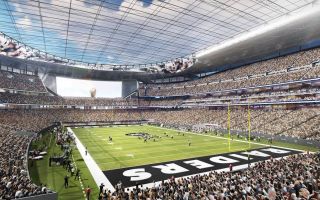 During a topping-off ceremony Las Vegas Raiders owner, Mark Davis announced the owner of stadium naming rights. According to Las Vegas Review-Journal, home of LV Raiders is going to be known as Allegiant Stadium.
Allegiant Travel Co, a leisure travel company with headquarters in Las Vegas, got naming rights for the new Las Vegas Raiders stadium. Some speculated that the company might have been interested in buying naming rights since May, when they wanted to register a trademark for "Allegiant Stadium".
Although the details of the agreement are still unknown, Las Vegas Review-Journal estimates that for their name on the stadium Allegiant Travel is going to pay around 20-25 mln $ annually. Duration of the deal is also unknown, however based on Mark Davis's words, one can assume the club plans quite a long partnership with the company.
"I look forward to learning a lot more about the Allegiant brand" Davis said. "We've got 30 years ahead of us, so let's make the best of it."
As Marc Badain, LV Raiders president admitted, the club wanted to sign a deal with Las Vegas based firm. After talks with local companies they decided to choose Allegiant Travel. About details of the collaboration Badain said:
"We were really excited about them being a partner. We've been at it for eight or nine months trying to put a deal together, and like any negotiation, it goes up and down."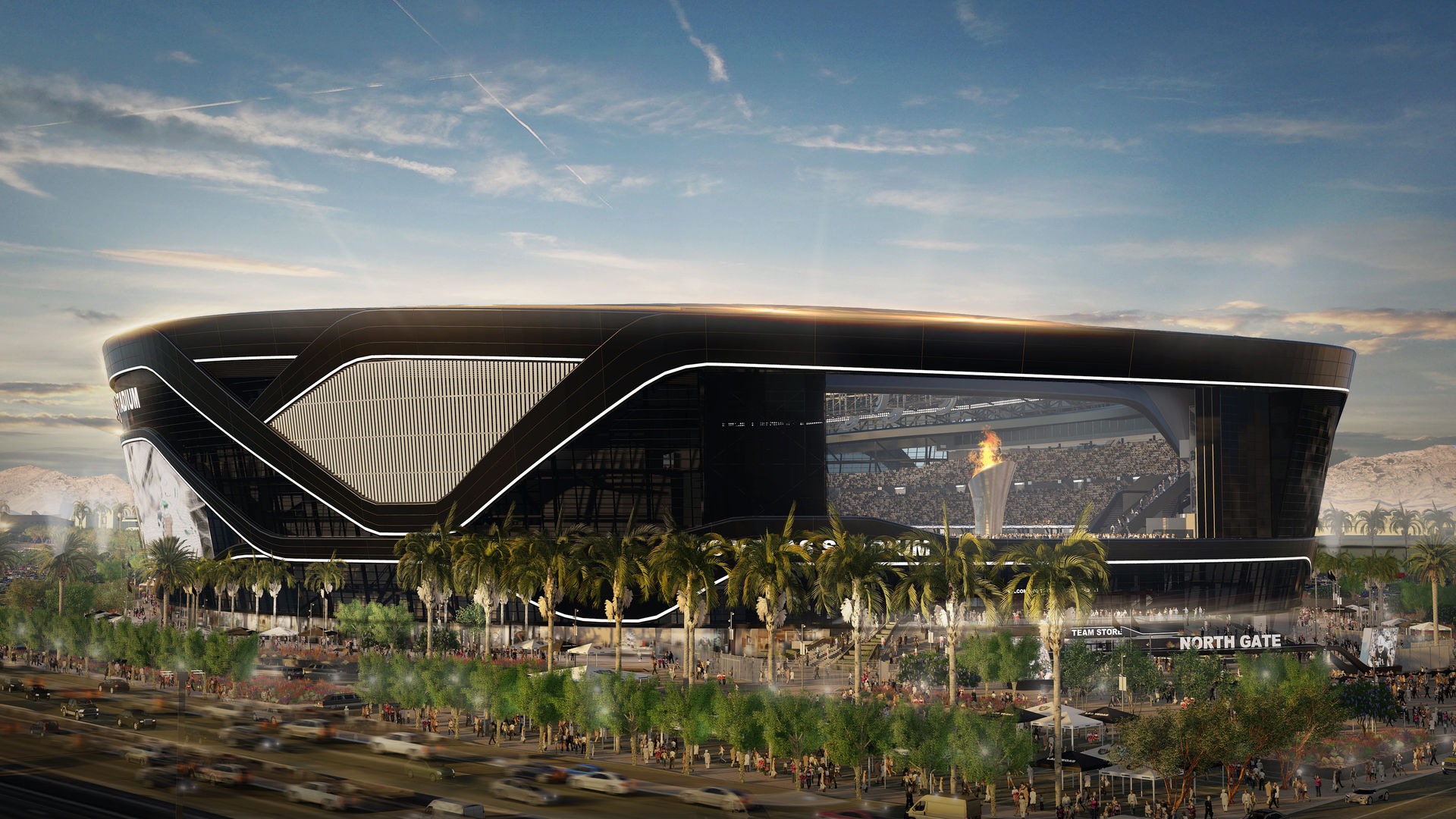 ©Manica Architecture
During the ceremony, the CEO of Allegiant Travel, Maury Gallagher commented on the deal:
"This is the world's leisure destination. This is where people come to have fun. This stadium you are building is going to be one of the premier facilities in the world. We couldn't be more proud and honored to be a part of that whole picture and to be a part of Las Vegas."
In conversation with Las Vegas Review-Journal Gallagher added:
"We made a decision to go forward with this and we're going to look back at it as one of the best things we ever did."
The topping-off ceremony took place on August 5, however for the inauguration LV Raiders fans will have to wait another year. Allegiant Stadium is going to have the capacity of 65.000. Construction of the stadium cost around $1.9 billion, which makes it one of the most expensive in history.