Georgia: Construction of Batumi Stadium entering its final phase
source: apsny.ge; author: Agnieszka
Construction of Batumi Stadium is progressing faster than anticipated. The inauguration may take place even nine months earlier than it was previously determined.
Building of stadium with capacity of 20,000 in famous holiday resort Batumi started at the beginning of 2018. As the works were progressing very fast, the company responsible for stadium construction, Stadion LCC informs, that the inauguration could happen in January 2020. This date is quite impressive, especially if you consider that according to the construction deal it was supposed to be finished by November.
"The construction of the stadium has moved into the final phase. At this stage, internal repair work is underway, and we plan to establish the coverage of the field" we can read in Stadion LCC announcement.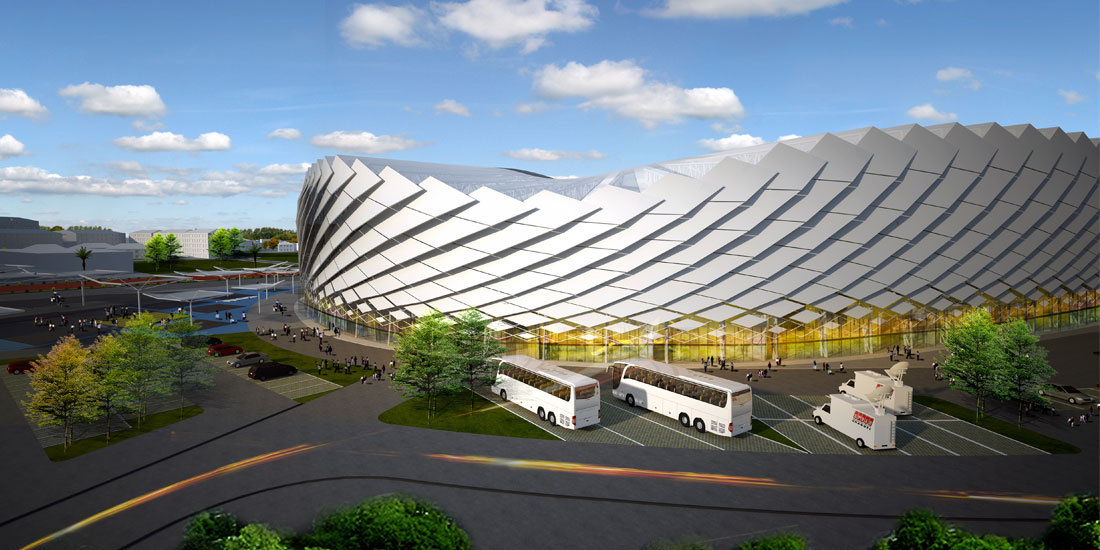 © Bahadir Kul Architect
We also know, that company representatives have recently met with the contractor, Anagi Construction Company, as well as with representatives of Georgian Football Federation and UEFA to discuss work progress and plans for further construction.
"Already completed work fully complies with UEFA standards and requirements. Based on the current pace, we plan to complete the construction of the stadium earlier than stipulated by the contract" - announced Stadion LCC.